Quality Basement Waterproofing and Foundation Repair for Your Bayonne, NJ Home
Bayonne's Top Contractor for Foundation Repair, Basement Waterproofing, and Crawl Space Encapsulation
Is your Bayonne, NJ, basement getting wet whenever it rains? Is there a stair-step crack growing across the interior of your foundation? Make your home safe, dry, and healthy again with the help of Blue Umbrella Waterproofing! Blue Umbrella provides long-lasting solutions from foundation repair and basement waterproofing to crawl space waterproofing and encapsulation.
With Blue Umbrella Waterproofing, you can enjoy benefits like:
Zero obligation with

free inspections & estimates

Permanent solutions backed by our

lifetime warranty

Ongoing support with our

Umbrella Maintenance Plan
Decades

of experience and expertise

We'll treat your home like our own, with

care and respect
Quality is our policy; we only use high-quality products and industry-leading methods
Blue Umbrella is the leading foundation repair and waterproofing company in Bayonne! We've spent decades providing results that people count on. Whether it's your home or a business property overlooking Newark Bay, Blue Umbrella has the right solution to keep your foundations strong and your property dry. Contact us for a free inspection and estimate!
Foundation Repair & Basement Waterproofing Solutions
Let us give you a free inspection and estimate. Give us a call today to schedule one!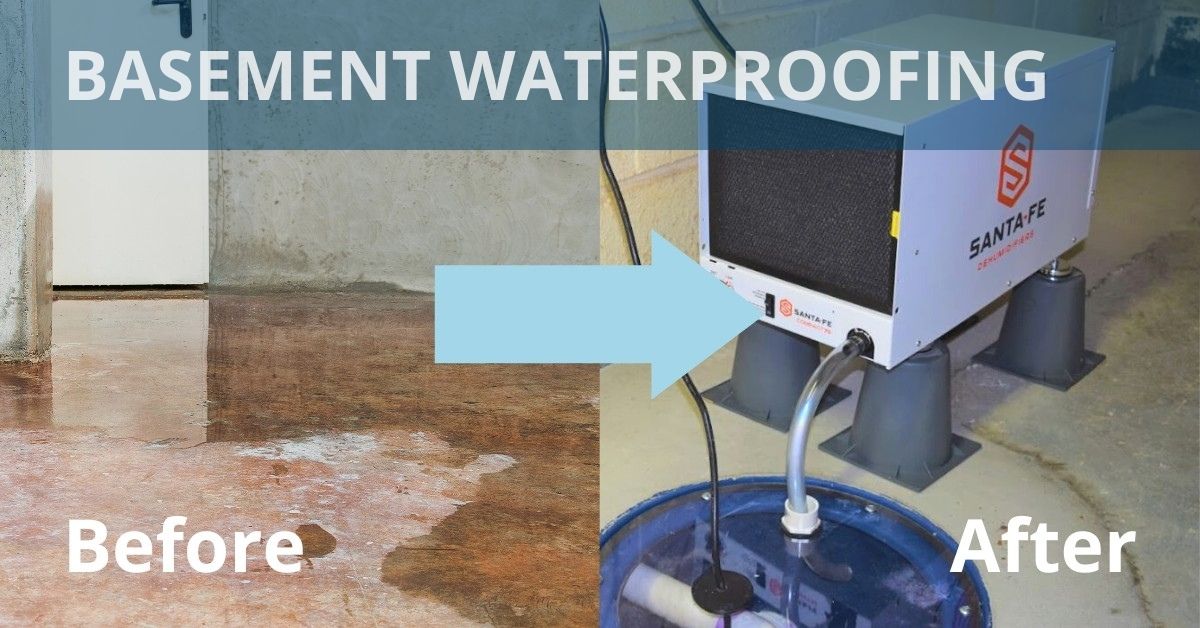 The #1 Basement Waterproofing Contractor in Bayonne, NJ
Like shoes, there's no one-size-fits-all when it comes to waterproofing homes. We know your home is special–every home is unique! That's why Blue Umbrella has spent decades designing customizable basement waterproofing solutions.
The process begins with a free home inspection. Our experts find the underlying causes of your issue and provide a detailed breakdown of the problem and how to address it. Then, we'll give you a free estimate explaining our recommended solution, including costs and benefits, so that you can make a fully informed decision.
We offer both interior waterproofing and exterior waterproofing. So whatever your Bayonne, NJ, home requires, our waterproofing experts know how to do the job right!
The Problem of Hydrostatic Pressure
Even if your basement doesn't have cracks in its walls or floor, water still seeps through the basement cove joint - the space where the floor meets the wall. But why is water forcing its way into your basement? One big reason is hydrostatic pressure.
As the water in the soil from rainstorms or a high water table builds up, it presses against the foundation of your Bayonne home. The more water, the more pressure against your foundation - this is hydrostatic pressure. Given enough pressure and enough time, water will eventually make its way into your basement. Fortunately, interior basement waterproofing has you covered!
How is Interior Basement Waterproofing Done?
Interior basement waterproofing is a highly effective way to protect against wet basement problems. Interior waterproofing also does not require extensive foundation excavation like exterior waterproofing methods.

The interior waterproofing process goes like this:
Our waterproofing specialists drill weep holes around the perimeter of your basement, along the bottom of your basement walls. Water will flow through these holes and enter the drainage channels.

Beneath the basement floor, along the perimeter, we install drainage channels (also known as french drains or drain tile). The french drain is pitched downward, so the water naturally drains to a newly installed sump pump. 

We install a Blue Angel sump pump to move water from the sump pit to a safe distance outside your home, away from the foundation.
Be Prepared for Anything with Blue Umbrella
Blue Umbrella also recommends installing a battery backup sump pump in case of power outages or heavy storms which overwhelm your primary pump. We also install basement dehumidifiers to control humidity levels and prevent moisture-related problems like mold, wood rot, and termites.
Basement Waterproofing Maintenance
Keeping your waterproofing system running as best as possible is key to keeping your Bayonne home dry and healthy. That's why Blue Umbrella offers regular inspections as part of our Umbrella Maintenance Plan. That way, you can focus on the more important things in your life without worrying about your home getting sunk by wet basement problems!
Should I Consider Exterior Basement Waterproofing?
Exterior basement waterproofing is another option for protecting your Bayonne home against water intrusion. Here's a quick rundown of the process:
We excavate your exterior foundation so that we can waterproof the outside of your basement walls.

Our experts protect your foundation wall with a blue skin membrane, sealant, and drainage board.

We backfill the excavated soil onto your foundation.
Blue Umbrella Waterproofing will determine which kind of waterproofing is best for your home. But, generally, exterior waterproofing is best for new construction, while interior waterproofing is often more practical for existing homes. 
Interior waterproofing is just as effective for your existing home without requiring the excavation of your home's gardens, landscaping, and outdoor decks.
Basement Waterproofing Offers More Than a Dry Home
With Blue Umbrella Waterproofing, you're protecting your Bayonne home from more than just invasive moisture. A wet basement can become a breeding ground for mold, wood rot, termites, and dust mites! 
Just mold alone can present a multitude of problems for you and your loved ones–mold can trigger allergies and asthma symptoms, and some mold species are even toxic.
By waterproofing your basement, you create a comfortable home that closes the doors on those outside critters and allergens!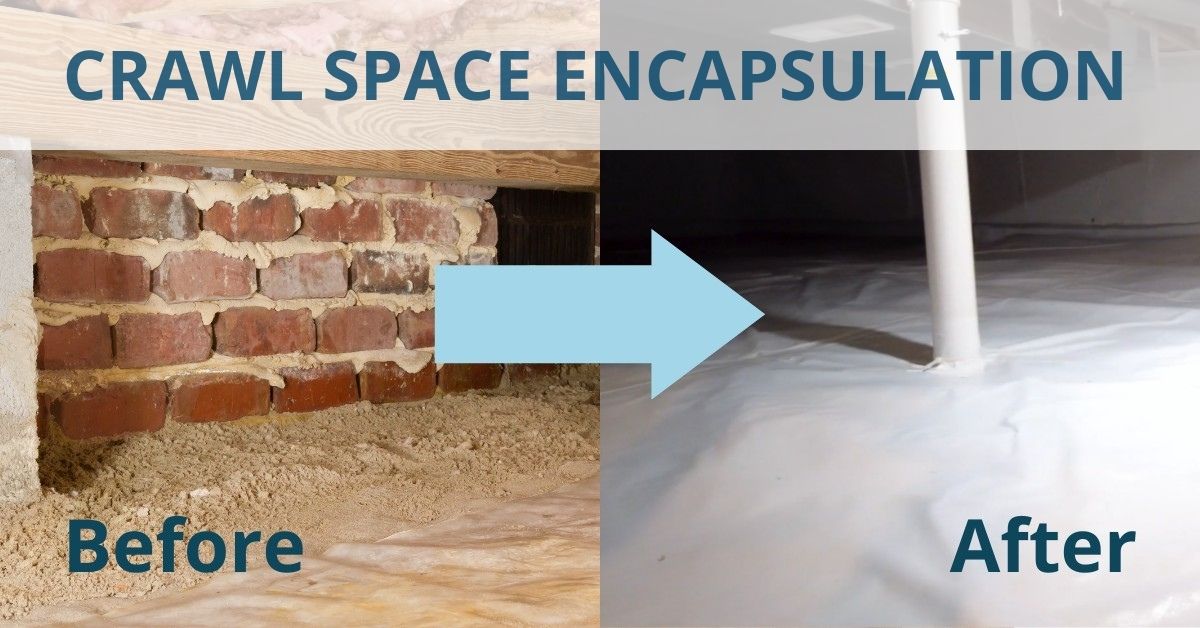 The Five-Star Company in Bayonne for Crawl Space Encapsulation & Waterproofing
Crawl spaces were originally designed to act as a buffer between your home and the moisture from the soil below. But, unfortunately, that hasn't worked out as planned–instead, crawl spaces become traps for humidity and water, leading to mold, wood rot, and all sorts of pests.
With Blue Umbrella's crawl space waterproofing and encapsulation solutions, humidity and those icky problems stay right where they belong: Outside!
Here's a quick rundown of how Blue Umbrella encapsulates your Bayonne crawl space:
Standing water is removed from your crawl space.

We install a perimeter french drain.

The french drain captures water and channels it to a crawl space sump pump which pumps the water out of the crawl space. 

An exterior drainage line expels the water outside your home.

We seal your crawl space with a thick, protective vinyl liner on the crawl space floors and walls. Any openings, like crawl space vents, are also sealed off.

Last, we install a dehumidifier to maintain proper humidity levels, barring the gates against mold and wood rot.
A waterproofed and encapsulated crawl space means no invasive humidity from the outside and no moisture-related problems!
Let's Fix Your Crawl Space
Get permanent crawl space waterproofing and encapsulation for your Somerset home!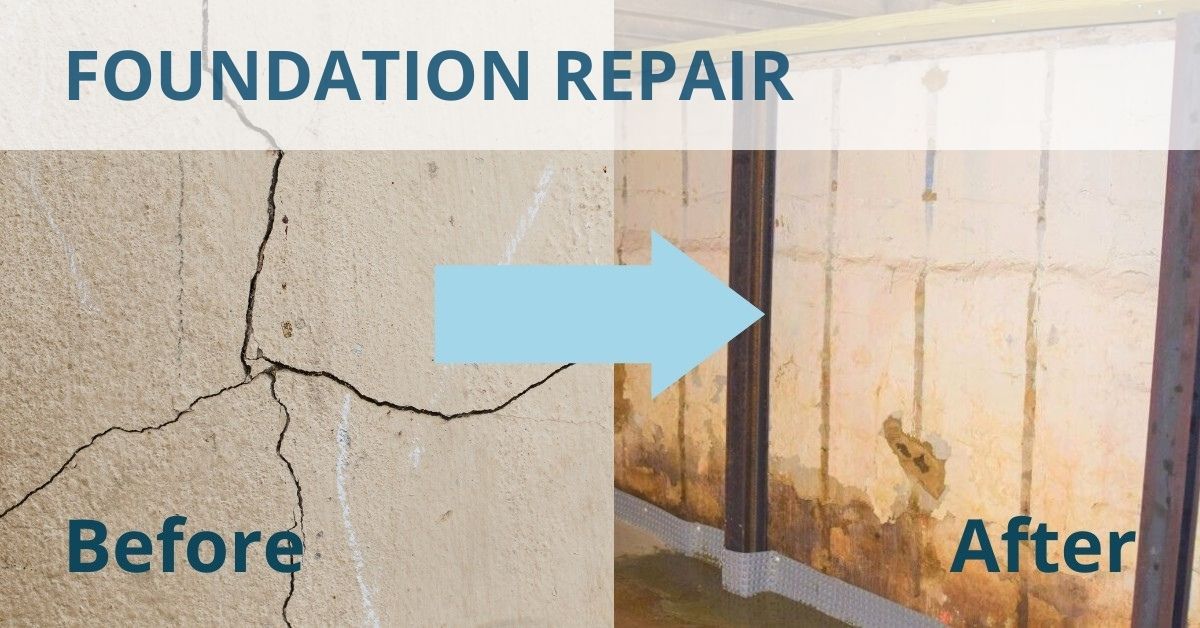 The Foundation Repair Company to Trust in Bayonne, NJ
Seeing a crack in your foundation is pretty stressful– like a sailor finding a hole in their ship. What could that crack mean? Is there a problem?
There are three kinds of foundation cracks that you may encounter, and Blue Umbrella's foundation repair experts have the know-how to fix them.
Vertical cracks:

These kinds of cracks may not always mean trouble. Sometimes, they happen while the concrete is curing and drying. As the concrete contracts, fine vertical cracks may form. However, if you notice a vertical crack growing, leaking water, or stained with efflorescence, you know what to do: Call Blue Umbrella!

Horizontal cracks:

When these cracks appear on your basement walls, it is usually because of soil and hydrostatic pressure pushing from the outside. Over time, this outside pressure will lead to bulging, bowing, or tilting walls that only worsen. If not promptly resolved, these cracks will widen until the wall collapses, leading to an unstable home and a dangerous situation for you and your loved ones. You need to have Blue Umbrella fix the underlying foundation issue.

Stair-step cracks:

If your foundation is made of brick or cement block units (CMU/concrete masonry units), you might see stair-step cracks. If the land beneath your home has poor soil conditions, certain parts of your foundation may sink faster than others. Uneven foundation settlement increases stress on one part of the foundation, causing stair-step cracks to appear along the mortar lines between the bricks.
With foundation problems, time is essential since they worsen with time and lead to higher repair costs. So to return strength and stability to your foundation in Bayonne, trust in Blue Umbrella!
The Foundation Repairs You Need With Less Disruption
Blue Umbrella repairs your foundation with quality products and minimally-invasive methods. You enjoy reliable results without significant disruption to your day!
Carbon Fiber Straps (Carbon Fiber Strips): For basements walls experiencing a deflecting of less than 2-inches, Blue Umbrella restores stability to your foundation with our Fortress Invisibeam ICC-ES-certified carbon fiber straps. As a material, carbon fiber has a remarkably high tensile strength. 
Compared to steel, carbon fiber boasts a tensile strength of 234,700 psi, while steel only has a tensile strength of around 53,000 psi. The installed carbon fiber straps support and prevent any further damage to your foundation wall.
Steel I-Beam Installation: When you have basement walls with a deflection greater than 2 inches, Blue Umbrella uses Steel I-beams to fix your basement walls. We install the I-beams every four feet along your basement wall, mounting them to the floor and ceiling. I-beams are a highly effective solution for bowing, leaning, or tilting basement walls.
Preparing Your Bayonne Property for Its Repairs
Blue Umbrella Waterproofing knows how to get the job done right. Whether foundation repair or basement waterproofing, we support and guide you through the process.
Bayonne Building Department
Phone: (201) 858-6073
Location: 630 Avenue C, Bayonne, NJ 07002
Office Hours: Monday - Friday 8:30 AM - 4:30 PM

Helpful Bayonne, NJ Links
Bayonne, NJ Building Department
Helpful Local Contractors for Other Work in Bayonne, NJ
If you need help with something other than foundation repair, basement waterproofing, or crawl space encapsulation in Bayonne, here is a list of potential contractors to contact. Blue Umbrella does not endorse any company, but we hope this list can help you in your search.
Plumber
DMC Plumbing and Heating
https://www.dmcplumbingandheating.com
162 W 54th St, Bayonne, NJ 07002
201-437-5751
Electrician
B & Y Electricians
639 Broadway, Bayonne, NJ 07002
201-733-2909
Driveway Paving Contractor
DiBella Construction Co., Inc.
https://www.dibellainc.com
76 E 23rd St, Bayonne, NJ 07002
201-858-8348
Landscaper
K & J Landscaping Corp
https://kandjlandscapingcorp.com
1662 Castleton Ave, Staten Island, NY 10302
347-948-0152
A Safe and Dry Home is What Everyone Deserves
For decades, Blue Umbrella Waterproofing has been proud to serve the people of Bayonne, NJ, and the surrounding area. From homes to businesses, our foundation repair, basement waterproofing, and crawl space encapsulation services are custom-designed to solve your problems permanently.
Contact us today to schedule a free inspection and receive a free estimate! Your home's sure to stay dry with Blue Umbrella on your side!
Let Us Fix Your Foundation, Basement or, Crawl Space
We have helped your neighbors in Somerset and hundreds of homeowners throughout New Jersey. 
Get My FREE Estimate
Schedule a free inspection today!
Subscribe to our newsletter for the latest tips, tools & news!
Blue Umbrella Waterproofing Proudly Serves These Areas
For more information about basement waterproofing services or to find out if Blue Umbrella serves your area, see our complete service area.