Bergenfield, NJ's Top Basement Waterproofing & Foundation Repair Contractor
Keeping Your Basement, Foundation, or Crawl Space Safe & Dry
If you are facing a wet basement, damaged foundation wall, or moisture-ridden crawl space, Blue Umbrella is your answer. For decades, we have provided home and business owners like you with reliable, warrantied basement waterproofing, foundation repair, and crawl space encapsulation services.
When you work with Blue Umbrella, you get
Free inspections & estimates. Zero obligation!
A lifetime warranty for our permanent solutions
Umbrella Maintenance Plan to ensure your waterproofing remains in tip-top shape!
Decades of experience in repairing and protecting homes like yours
Blue Umbrella treats your home like our own, with care and respect
Quality first! We only use high-quality products and industry-approved techniques to get the job done.
It's easy to see why Blue Umbrella Waterproofing is Bergenfield's top foundation repair and waterproofing company! Whether you own a home along Hickory Avenue or one of the community's local businesses, we are your local experts, ready to help. Contact us today for a free inspection and estimate.
The Basement & Foundation Help You've Been Looking For
Let us give you a free inspection and estimate. Give us a call today to schedule one!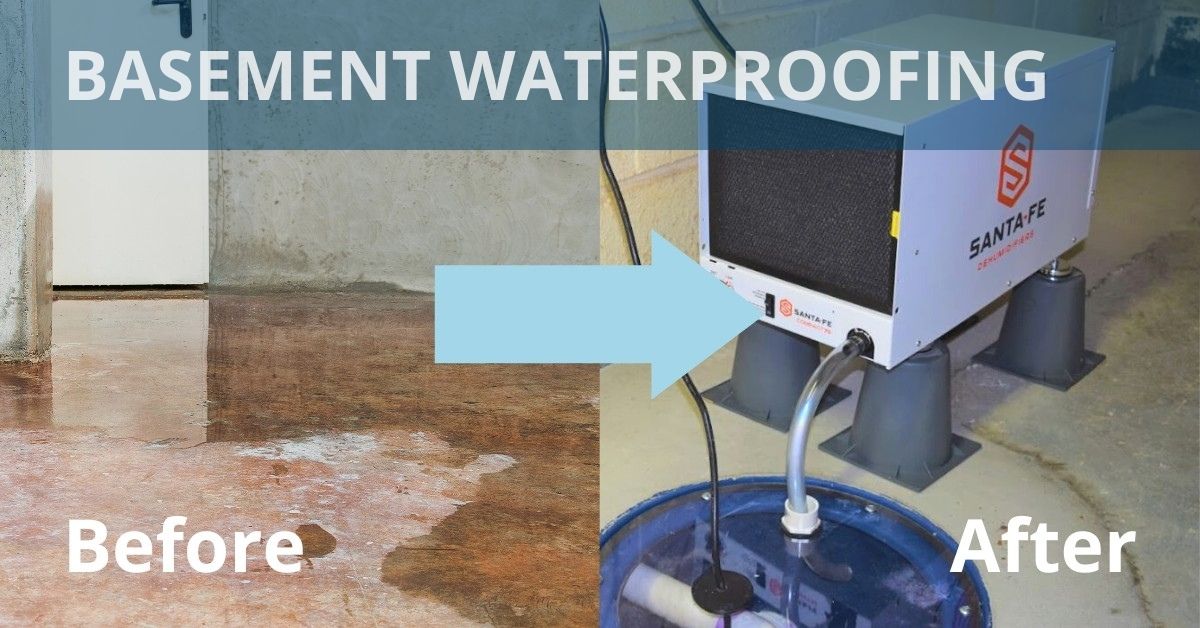 The Real Basement Waterproofing Experts in Bergenfield, NJ
Did you know Bergenfield gets as much as 47 inches of rain annually? That's far above the national average of 38 inches! With so much water, the last thing you want is for it to make its way through a crack and into your basement. You need basement waterproofing. 
But, every Bergenfield home is unique, facing its own set of basement water issues and causes. You need a waterproofing contractor that knows how to adapt their solutions to every problem. That's where Blue Umbrella Waterproofing comes in! We customize basement waterproofing solutions to the exact needs of your home.
The process begins with scheduling a free inspection. Next, our waterproofing experts search for any problem signs and problem sources. Once they've determined that they've found all the issues, they provide you with a detailed estimate and explain what's happening to your Bergenfield home and the right solution.
Whether the solution is exterior waterproofing, interior waterproofing, or some combination of both, we'll ensure the rainy days stay where they belong: outside your home!
A Look Into Interior Basement Waterproofing
Interior basement waterproofing gives your Bergenfield home a highly effective defense against basement water. What's more, interior basement waterproofing doesn't require the same extensive foundation excavation involved in exterior waterproofing.
Here's a look into the interior basement waterproofing process!
Our waterproofing specialists drill weep holes along the perimeter of your basement at the bottom of the walls. Any water in the soil that reaches your foundation flows through these holes and enters the drainage channels.

We install drainage channels (french drains or drain tile) along the basement perimeter, beneath the floor. We pitch the drainage channel downward, encouraging the water to flow directly to the newly-installed sump pump.

To evacuate the water that collects in the sump pit, we install a Blue Angel sump pump to pump the water safely away from your home and foundation.
The Importance of a Battery Backup and a Dehumidifier
A waterproofing system only protects your home if it has power. But what about power outages? To ensure your basement stays water-free, we recommend a backup sump pump installed alongside your primary pump. 
Additionally, we recommend a professional basement dehumidifier to maintain the humidity in your basement so that it never reaches a level that allows mold growth.
When you have all the right components, an interior basement waterproofing system will last years, keeping your home safe and your basement dry.
Maintaining Your Basement Waterproofing
Just like your car needs regular maintenance and an oil change, your waterproofing system also requires a routine checkup. Blue Umbrella offers regular inspections as a part of our Umbrella Maintenance Plan. This way, you can focus on your life without worrying about your waterproofing system failing when you least expect it.
What About Exterior Waterproofing
Another option to protect your Bergenfield home from invasive water and moisture is exterior basement waterproofing. Here's how it works.
We excavate your exterior foundation to prepare the outside of your basement walls for waterproofing.

Our team then installs a blue skin membrane, sealant, and drainage board against the wall to seal it from outside water.

The excavated soil is then backfilled onto your foundation to complete the job.
We know which kind of waterproofing your home requires. Usually, exterior waterproofing is best for new construction. However, interior waterproofing is a better, more practical method for existing homes as it is less invasive but just as effective.
Basement Waterproofing: Keeps Your Home Dry and More!
Along with keeping groundwater out of your home, basement waterproofing protects you and your loved ones from the side effects of a wet basement. When water lingers in your basement, it leads to mold growth and wood rot, attracting pests, including termites, ants, and dust mites.
Wood rot compromises the structural integrity of your home's wooden supports. Mold spores and dust mites are notorious allergens that trigger allergic reactions and even aggravate asthma symptoms.

By protecting your Bergenfield home with basement waterproofing, you're also protecting the health and well-being of you and your loved ones!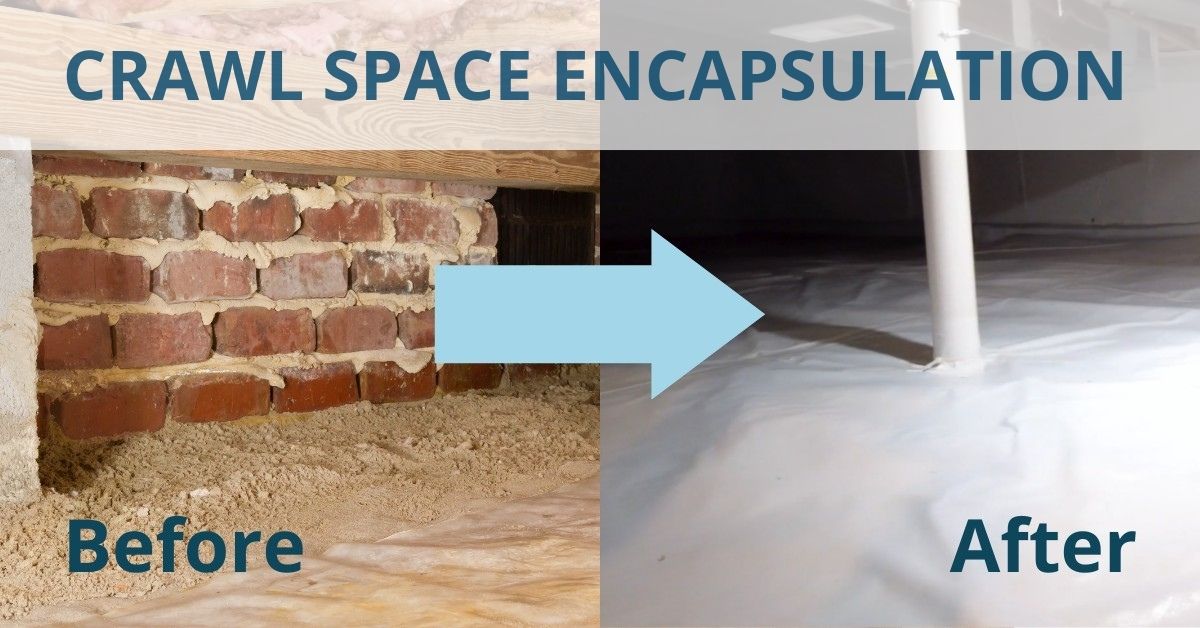 Bergenfield's Contractors for Crawl Space Encapsulation & Waterproofing
The original idea behind crawl spaces was to create a protective buffer between your home and the moisture from the soil beneath. While the logic seemed sound, in reality, it doesn't work. Instead, crawl spaces become traps for humidity and water, especially in humid zones and during warm seasons. As moisture gets trapped, crawl space problems like mold growth and wood rot appear.

Here's how Blue Umbrella will save your Bergenfield crawl space.
We remove any standing water from your crawl space.

Our crawl space specialists install drainage channels (French drains) along the perimeter of the crawl space.

The French drains capture any groundwater, leading it to a crawl space sump pump that evacuates the water from the crawl space via an exterior drainage line.

The exterior drainage line deposits the water outside your home a safe distance away.

Our team seals your crawl space with a thick, protective vinyl liner over the crawl space floor and walls. We seal off any crawl space openings (doors and vents).

We install a crawl space dehumidifier to control humidity and prevent mold growth from occurring.



With your crawl space properly waterproofed and sealed, outside moisture is kept outside. For all your crawl space encapsulation and waterproofing needs in Bergenfield, choose Blue Umbrella Waterproofing!
Let's Fix Your Crawl Space
Get permanent crawl space waterproofing and encapsulation for your Somerset home!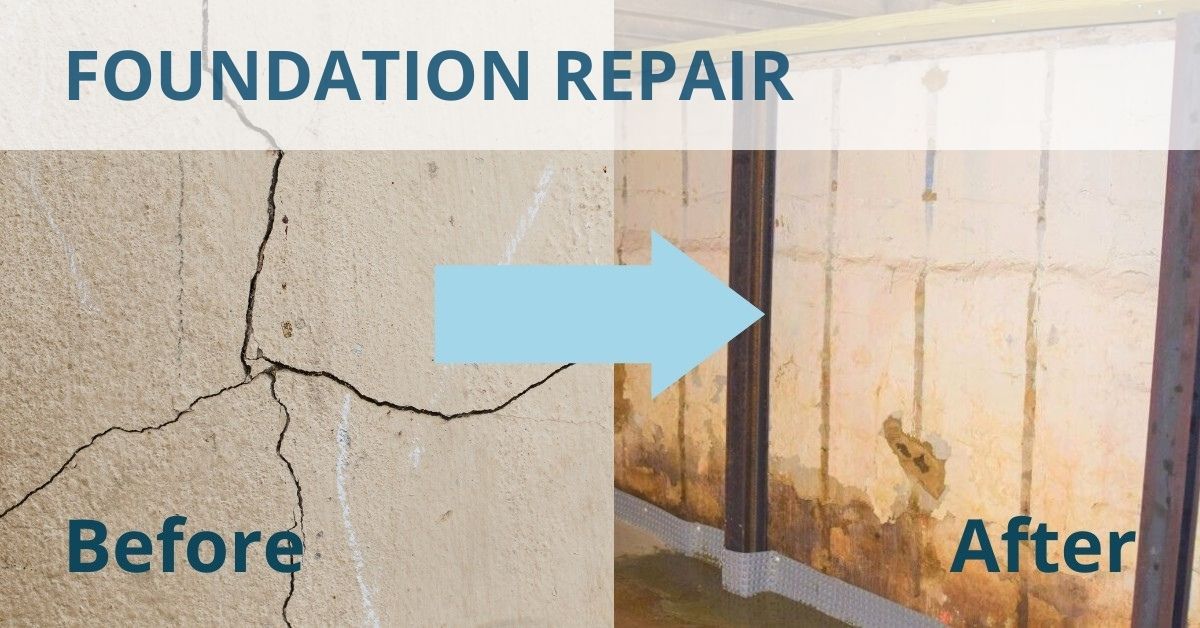 The Most Trusted Name in Foundation Repair in Bergenfield, NJ
Along with basements and crawl spaces, Blue Umbrella also solves basement cracks and damaged foundation walls. If you think you might have a foundation issue, there are three types of cracks you might see:

Here are the three common cracks that you may encounter in your foundation:
Vertical Cracks: Sometimes, these cracks appear because concrete cures and dries after construction. But if you notice these cracks growing, water leaking through, or efflorescence occurring around the cracks, your foundation needs repair.
Horizontal Cracks: Typically, horizontal cracks appear when your basement walls are pushed inwards due to hydrostatic pressure. Your walls may begin to bulge, bow, tile, or shear. It is crucial to address these problems before the deflection grows worse.
Stair-step Cracks: Like the lines between a connectable toy brick set, these cracks appear in the mortar lines between the bricks or cement blocks of a foundation wall. These cracks could be a bad sign of uneven foundation settlement occurring.
These foundation problems aren't going to fix themselves. They'll only get worse with time! That's why it is essential to address these foundation problems as soon as you find them. 
That's why Blue Umbrella Waterproofing doesn't cut corners when it comes to foundation repair in Bergenfield, NJ. Our foundation repair specialists are equipped with cutting-edge products made right here in the USA, offering the unbeatable quality and reliable results your home needs.
The Foundation Repairs That Provide Results Without the Disruption
Blue Umbrella prides itself on providing foundation repair solutions that are both minimally invasive and long-lasting. As a company that uses quality products by Fortress Stabilization Systems, we make your foundation walls stronger than they were before.
Carbon Fiber Straps (Carbon Fiber Strips):
Ideal for basement walls with a deflection of 2 inches or less. Carbon fiber is renowned for its greater-than-steel tensile strength and its popularity as a material in the naval, aerospace, and home repair industries. But do you know what's even better? The combined strength of both carbon fiber and kevlar! 
With Fortress Stabilization Systems' InvisiBeam ICC-ES-certified carbon fiber straps, your basement walls are made stronger than ever before - certainly stronger than they would be with generic carbon fiber fabric.
Unlike generic carbon fiber straps, Invisibeam utilizes top and bottom anchors for even better reinforcement. There is also a lifetime warranty.
Steel I-Beam Installation: For when basement walls are experiencing a deflection of 2 inches or more. Blue Umbrella offers steel I-beam installation to put a stop to basement wall movement. We install the I-beams four feet apart and along the affected wall. I-beams are the right solution for intense wall bowing, tilting, and tipping.
Getting Your Bergenfield Property Ready for Repairs
Blue Umbrella Waterproofing is committed to providing reliable results. Whether it's foundation repair or basement waterproofing that you need, we'll support and guide you through the process from start to finish!
Bergenfield  Building Department
Phone: (201) 387-4055
Location: 198 N Washington Ave, Bergenfield, NJ 07621
Office Hours: Monday - Friday 8:30 AM - 4:30 PM

Helpful Bayonne, NJ Links
Bergenfield NJ Building Department
Construction Permit Application
Construction Code Office
Helpful Local Companies for Other Bergenfield, NJ Projects
If there is another project that you need help with outside of foundation repair, basement waterproofing, or crawl space encapsulation, here is a list of potential contractors that can help. While Blue Umbrella does not endorse any listed companies, we hope this list may assist you in your search.
Plumber
Free-Flo Plumbing Sewer-Drain
https://www.dmcplumbingandheating.com
W2H3+24 Bergenfield, New Jersey
201-385-2439
Electrician
Grounded Electric
http://www.grounded-electric.com
229 S Washington Ave #1, Bergenfield, NJ 07621
201-385-5000
Driveway Paving Contractor
NVN PAVING
nvnpaving.com
431 Wagaraw Rd, Fair Lawn, NJ 07410
201-304-7345
Landscaper
Blue Pine Snow and Landscaping
https://www.bluepinesnowandlandscaping.com/
Bergenfield, NJ
862-944-4176
With Blue Umbrella: Have No Fear, Peace of Mind is Here!
Blue Umbrella Waterproofing has proudly served Bergenfield, NJ, and its surrounding areas for decades. Thousands of customers have used our custom-designed foundation repair, basement waterproofing, and crawl space encapsulation solutions in Bergenfield, NJ. So whether it's your home or business property, you can always count on the protection of Blue Umbrella!
Contact us today, and we'll schedule a free inspection and detailed estimate! And be sure to ask about our transferable lifetime warranty!
We Can Fix Your Foundation, Basement or, Crawl Space
We have helped your neighbors in Somerset and hundreds of homeowners throughout New Jersey. 
Get My FREE Estimate
Schedule a free inspection today!
Subscribe to our newsletter for the latest tips, tools & news!
Blue Umbrella Waterproofing Proudly Serves These Areas
For more information about basement waterproofing services or to find out if Blue Umbrella serves your area, see our complete service area.