Keeping Brielle, NJ Homes Safe with Foundation Repair and Basement Waterproofing
Brielle's Best Local Company in Basement Waterproofing, Foundation Repair, and Crawl Space Encapsulation
If you are dealing with a flooded crawl space or mold growing on your basement walls, you are not alone. Many Brielle homeowners face the same problems. But Blue Umbrella Waterproofing takes care of those problems for you.
We have decades of experience in foundation repair, basement waterproofing, and crawl space encapsulation. Whether you're a homeowner or a commercial property owner in Brielle, NJ, we have the quality solutions you need to stay safe and dry year after year.
Thousands of property owners in New Jersey are already enjoying a waterproof, strong foundation –protect your home from water intrusion when you contact us for a free inspection and price quote!
Three Reasons Why Everyone in Brielle Loves Blue Umbrella
Discovering a flooded basement or a damaged foundation is no one's idea of a fun day. That's why Blue Umbrella is dedicated to making the home repair experience as seamless and stress-free as possible. Here are just a few of the reasons why so many in Brielle and the rest of New Jersey call on Blue Umbrella:
Free Inspections.

Our experts will find any problem signs and determine the problem sources that need addressing. We'll happily answer any questions and explain how our solutions work!

Free Quotes.

Get a free price quote, zero obligation, zero pressure.

Transferable lifetime warranty.

We've been serving the people of New Jersey for decades and stand by our work. That's why we're happy to offer our transferable lifetime warranty. When you choose a Blue Umbrella solution, we ensure the solutions we provide last for years.
Basement Waterproofing & Foundation Repair
Need an estimate? Call us to schedule one today!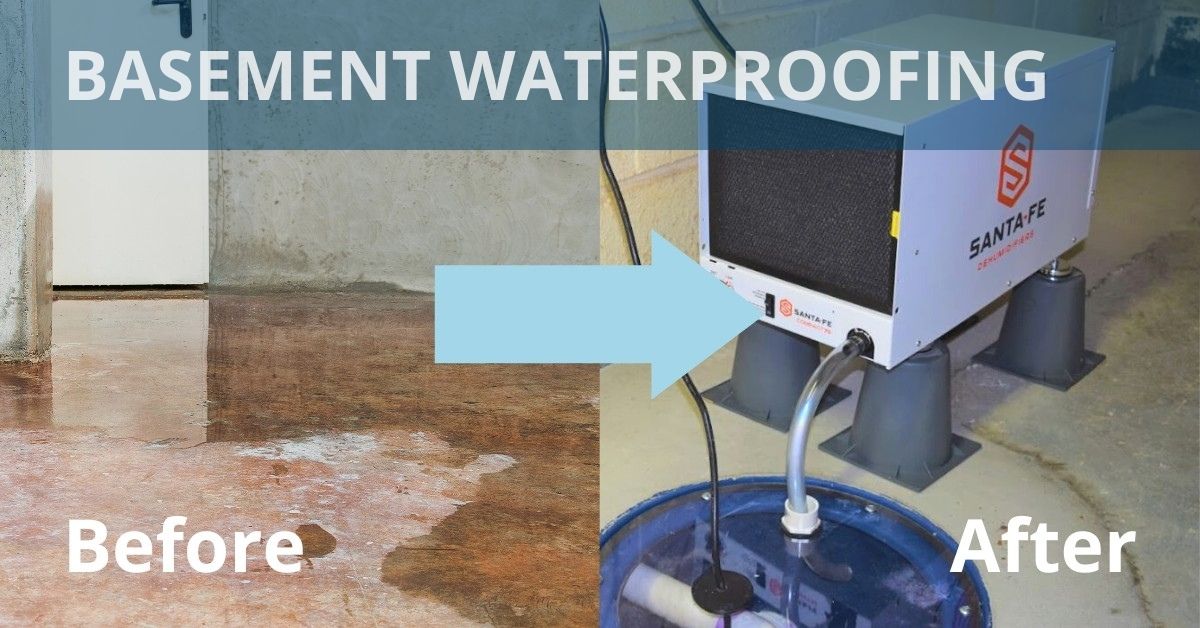 Premium Basement Waterproofing Solutions in Brielle, NJ
Blue Umbrella Waterproofing uses only the best products and techniques for basement waterproofing. We offer both interior and exterior waterproofing options.
For existing homes (not new construction) in Brielle, we recommend our interior basement waterproofing system, which includes premium products such as:
4" white, rigid PVC drainage channels
Blue Angel Sump Pumps, we offer both the Professional and Premium Series
ShipShape Sump Pump Monitoring System
AprilAire E100 100-Pint Whole-House Dehumidifier
Richtech Industries' 14-mil Flexi-Seal vapor barrier
How Does Blue Umbrella Install Basement Waterproofing?
Here's a brief summary of how we install an interior basement waterproofing system:
We start by drilling weep holes along the bottom of your basement walls. These allow water to flow through the wall in a controlled manner and into the drainage channels.

Next, we install drainage channels along the basement perimeter beneath the floor slab. These 4" rigid PVC drainage channels will lead any captured water to a sump pit.

Then, we install a Blue Angel sump pump in the sump pit. The sump pump evacuates any captured water, moving it to a location safely away from your foundation.

We also install an AprilAire basement dehumidifier to protect your basement against excess humidity, mold growth, and wood rot.

And it's done! Your Brielle, NJ, basement is now securely protected against water intrusion and moisture-related problems!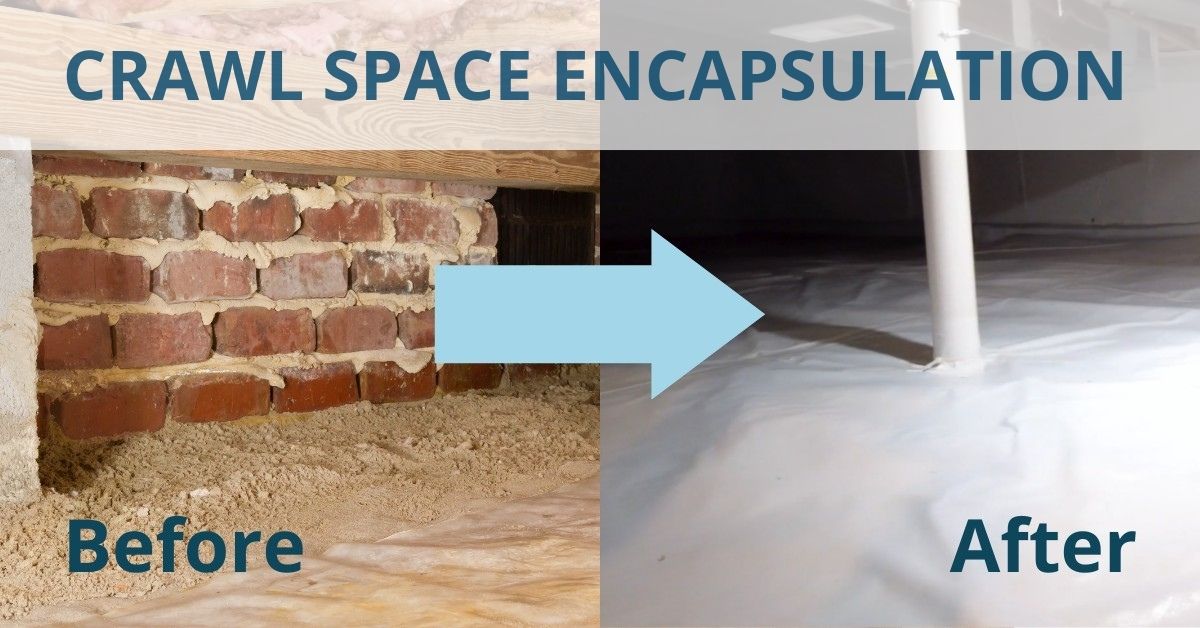 Expert Crawl Space Encapsulation and Waterproofing in Brielle, NJ
Without proper sealing and protection against water, your crawl space can become a no man's land of stagnant water, mold spores, and supports damaged with wood rot.
Thanks to the Stack Effect, or chimney effect, anything in your crawl space air also gets sucked up into your living space above. That means any humidity, mold spores, pest odors, and airborne allergens will be floating around your living room, kitchen, and more.
Blue Umbrella Waterproofing offers both crawl space encapsulation and crawl space waterproofing solutions to protect your Brielle property. Some of the components that we use include:
4" white, rigid PVC drainage channels

Blue Angel Sump Pumps, Professional and Premium Series

ShipShape Sump Pump Monitoring System

Richtech Industries' 14-mil Flexi-Seal vapor barrier

AprilAire E070 70-Pint Dehumidifier
Why A Sump Pump Monitoring System?
It may not look like much, but a sump pump is one of the most vital parts of a waterproofing system. You need to know that it's ready to do its job whenever there is any basement water. 
That's why Blue Umbrella Waterproofing offers a ShipShape Sump Pump Monitor, so you can keep an eye on how well your sump pump is doing from the convenience of your smartphone. This sump pump monitor gives you 24/7 real-time monitoring and alerts if there is any trouble. 
Along with a sump pump monitor, consider a battery-powered backup sump pump. A backup sump pump keeps your waterproofing system working in the case of a power outage or a primary sump pump failure. Blue Umbrella Waterproofing offers both Blue Angel and Zoeller brand backup sump pumps!
Have Crawl Space Moisture Problems in Your Home?
Blue Umbrella can help. We are Middlesex's experts for crawl space encapsulation and repair.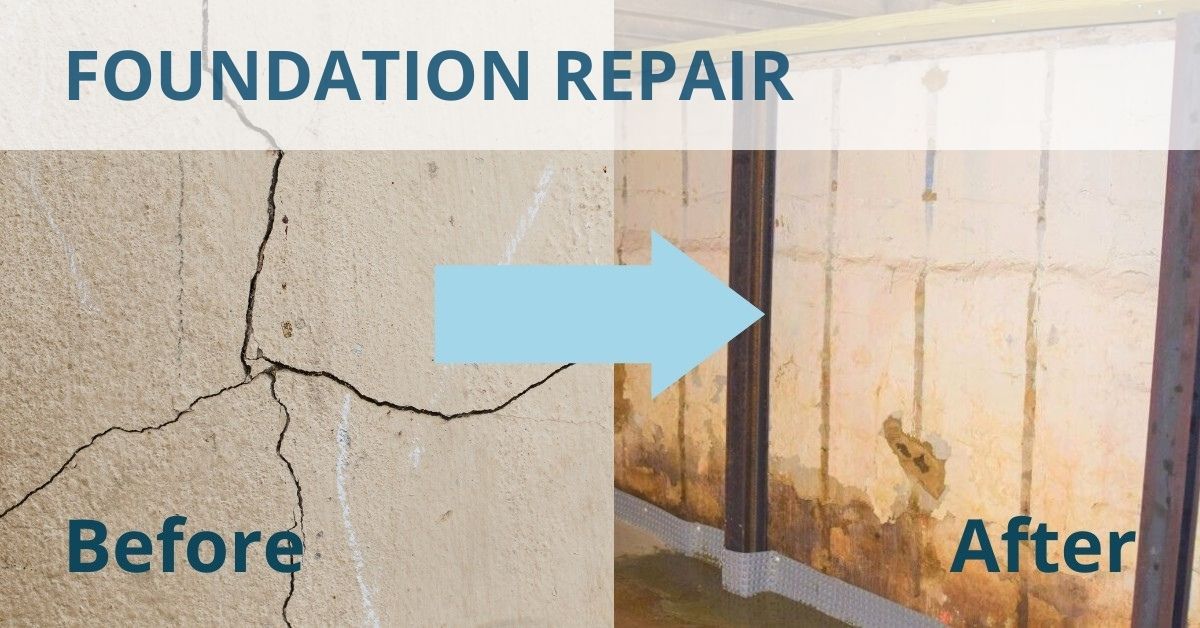 Lasting Foundation Repair for Your Brielle, NJ Home
Foundation problems are like the Tribbles from Star Trek. In case you don't remember, all the Tribbles did on the show was rapidly multiply. But, unlike the Tribbles, foundation problems are more serious.
Whether it's a crack in your basement wall that seeps water or bowing that wasn't there before, the longer you ignore it, the worse it will get. 
Your home's foundation literally holds everything else up. You need your foundation to stay strong, which is why Blue Umbrella only uses proven, reliable foundation repair solutions. Whether you're experiencing bowing, leaning, or shearing basement walls, we can return stability to your foundation.
For basement walls with a deflection of less than 2 inches, our carbon fiber straps from Fortress Stabilization Systems are a perfect solution. Combining the strength of unidirectional carbon fiber and Kevlar, the Invisibeam is further strengthened with both top and bottom anchors.
For basement walls experiencing a deflection of over 2 inches but less than 3 inches. Steel I-beams are a trusted solution that stops your basement walls from further movement.
About Shearing Basement Walls
For CMU (concrete masonry unit) basement walls, shearing is a possibility because of the way the walls are built. The mortar joints keep the CMU blocks together but can become structural weak points when the wall is subjected to immense strain, such as hydrostatic pressure.
These CMU block walls are constructed with the first row of blocks firmly anchored to the basement footing. But the next row above the bottom isn't as secure. 
The upper rows may get pushed inward when the wall is subjected to prolonged hydrostatic pressure. This weakens the mortar joints, eventually separating these upper rows of blocks from the lower row.
Without intervention, this can lead to disastrous results as the upper rows of CMU blocks may collapse into the basement. 
Foundation repair is more than just keeping your basement wall together–it's about your home's structural integrity and the safety of you and your loved ones. To fix the issue, you need an expert like Blue Umbrella.
Blue Umbrella Goes the Extra Mile for You!
At Blue Umbrella Waterproofing, we're more than just Brielle, NJ's experts in waterproofing and foundation repair. We're your fellow New Jersey neighbors.
That's why Blue Umbrella offers a free inspection, a no-obligation price quote, and even our transferable lifetime warranty. 
But more than that, you'll also have our guidance and support from start to finish. We'll ensure your home is treated like our own, with the utmost care and respect.
Brielle, NJ Borough Building Department
Phone:  (732) 449-0800 ext. 6
Location: 601 Union Lane P.O. Box 445 Brielle, N.J. 08730
Hours: Monday Through Friday 9:00am to 4:00pm

Helpful Brielle, NJ Links
Brielle, NJ Construction Department
Construction Department Office Hours
Other Local Companies for Your Other Brielle Projects
While Blue Umbrella does not endorse these listed companies, we hope this will help get you started for your other Brielle projects.
Plumber
AME Plumbing Heating & Cooling
1531 Laurel Ct, Manasquan, NJ 08736
732-785-4226
Electrician
Echelon Electric
732-575-9245
Driveway Paving Contractor
All County Paving and Masonry
1 2nd St, Manchester Township, NJ 08759
732-941-4877
Masonry Contractor
BC Masonry - Concrete Contractor, Driveway Paving
732-231-2408
Landscaper
Earth Scapes Landscape & Outdoor Living
127 Union Ave, Manasquan, NJ 08736
732-444-8575
Blue Umbrella Goes the Extra Mile to Protect Your Brielle Home!
Whether you're a homeowner or a commercial property owner in Brielle, Blue Umbrella has the expertise to keep your foundation strong and your lower-level space safe and dry. Call us today to help protect your home, and don't forget to ask about our transferable warranty and maintenance plan.
Basement, Crawl Space & Foundation Solutions
If you live in Middlesex, give us a call today to get your free home inspection and estimate!
Get My FREE Estimate
Schedule a free inspection today!
Subscribe to our newsletter for the latest tips, tools & news!
Blue Umbrella Waterproofing Proudly Serves These Areas
For more information about basement waterproofing services or to find out if Blue Umbrella serves your area, see our complete service area.