Expert Basement Waterproofing and Foundation Repair in Clifton, NJ
Your Local Clifton Contractor for Foundation Repair, Crawl Space Encapsulation, and Basement Waterproofing
Having a basement can be very useful if it's dry. But, when it's wet, it's a nuisance, whether it's water seeping up along the basement cove or a lingering humidity that carries the musty smell of mold.
But Blue Umbrella Waterproofing can help! With our expertise in basement waterproofing, foundation repair, and crawl space encapsulation, we'll ensure your foundation remains strong and your home stays healthy and dry!
For Clifton, NJ's homeowners and business property owners, you can always count on Blue Umbrella to be your shield against foundation problems and water intrusion. Call us today for a free inspection and to receive a detailed price quote!
Why the People of Clifton Always Call on Blue Umbrella:
Enjoy a stress-free process with a free inspection and a zero-obligation price quote.
Our solutions will keep working for you with our transferable lifetime warranty.
Ensure that your waterproofing system is ready for every rainy day with our Umbrella Maintenance Plan.
Blue Umbrella has the decades of experience needed to make sure you get the right solution for your problem!
We don't leave behind a mess - our team will treat your home with the utmost care and respect!
If the job's not done right, it isn't done at all! Blue Umbrella is dedicated to providing quality solutions that will fix your problem.
There may be a lot of contractors out there, but you need one with the right experience, the right people, and the right work ethic. Whether you're a homeowner living along Holly St. or a commercial property owner on Clifton Ave, Blue Umbrella Waterproofing is the one to call.
Basement Waterproofing & Foundation Repair
Need an estimate? Call us to schedule one today!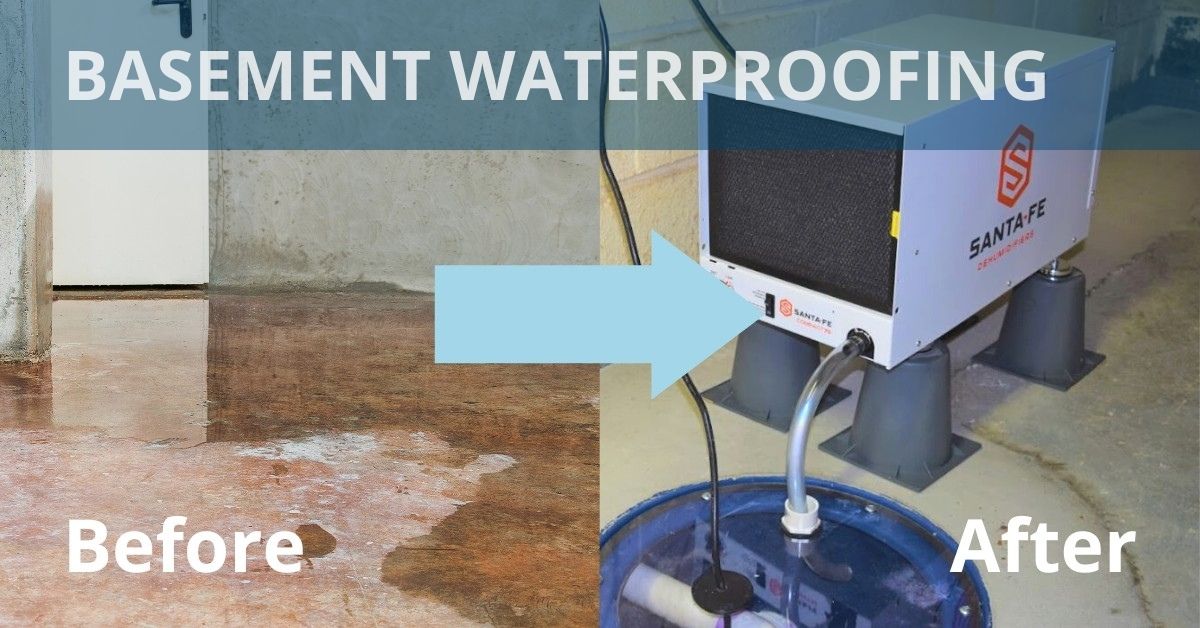 Clifton's Leading Company in Basement Waterproofing
The water can be beautiful when the light hits Dundee Lake just right. But when water invades your basement and turns it into a mold-infested swamp–that's not quite as pretty. 
But every wet basement situation is unique–there's much to consider when detecting the problem signs and the problem source or sources. Whatever the severity of the case, our waterproofing experts will know how to design a customized solution to ensure that water doesn't invade your basement again.
Is Efflorescence on My Basement Walls Bad?
Have you noticed an almost-fluffy-looking white material on your basement's concrete floor or walls? It's natural to think it might be a mold growing on the surface, but it's a salty deposit called efflorescence. It's not just salt and minerals. It's a warning sign that you have a wet basement problem. 
As moisture seeps through the concrete, it dissolves the salt in the concrete, carrying it through the wall into your basement. When the water dries, it leaves deposits of tiny salt crystals - efflorescence.
If you should find efflorescence on your basement wall or floor, it means you have a basement water problem - call Blue Umbrella Waterproofing to put a stop to that water infiltration before more serious wet basement problems arise.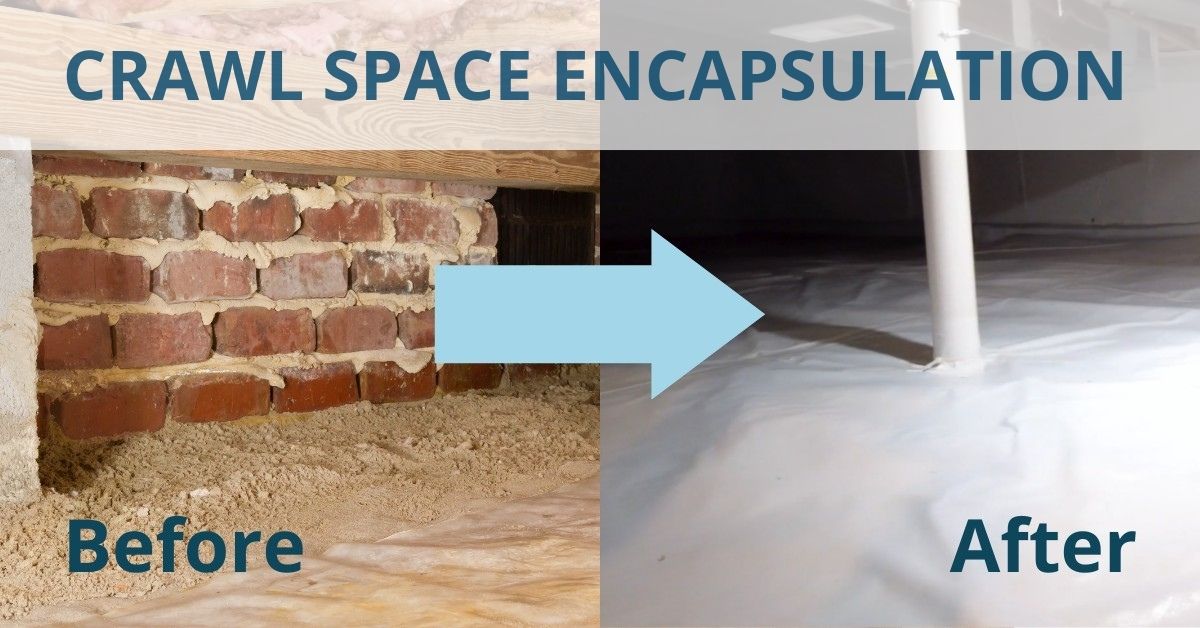 Clifton, NJ's #1 in Crawl Space Encapsulation and Crawl Space Waterproofing
If a home doesn't have a basement, chances are it has a crawl space. The thought process behind crawl spaces was to provide homes that didn't have basements with a buffer zone between the house and the moisture in the soil. 
The result? Not quite what we expected. Crawl spaces can become traps for humidity and pooling water, especially whenever it rains. That, in turn, leads to mold growth, termites, wood rot, and even opens the door to larger pests like rats.
Blue Umbrella can protect your Clifton home's crawl space from these problems with the help of our crawl space encapsulation and crawl space waterproofing solutions.
Here's how Blue Umbrella Waterproofing saves and protects your crawl space!
Blue Umbrella Waterproofing first removes any standing water in your crawl space.

Our crawl space team then installs drainage channels along the perimeter of your crawl space. Any captured water will run to the sump pit.

We then install a Blue Angel sump pump into the sump pit. We also utilize the Shipshape sump pump monitoring system.

Next, we seal your crawl space with a protective Richtech Industries Flexi-seal vapor barrier. We'll also seal any openings like crawl space vents and doors.

For greater protection against mold growth and wood rot, we also install an AprilAire crawl space dehumidifier.
By preventing outside moisture from entering the crawl space, you'll not only have a clean and dry crawl space, but you may even notice an improvement in your air quality.
How Does My Crawl Space Impact My Air Quality?
If you've noticed a musty smell or increased humidity in your living space, it might not be because you have a window open–it could be your crawl space. That's because of what's known as the Stack Effect, also known as the chimney effect. Due to temperature and air pressure differences, the air in your crawl space gets sucked upwards into your home. But that also means whatever's in your crawl space air is pulled into your home.
Here are some of the gross things that could be swooping up from your crawl space and into your home, making life less comfortable.
Humidity

Pollen

Mildew odors

Mold spores

Dust mite particles
All it takes is a call to Blue Umbrella Waterproofing, and we'll make sure your crawl space stays well protected!
Have Crawl Space Moisture Problems in Your Home?
Blue Umbrella can help. We are Middlesex's experts for crawl space encapsulation and repair.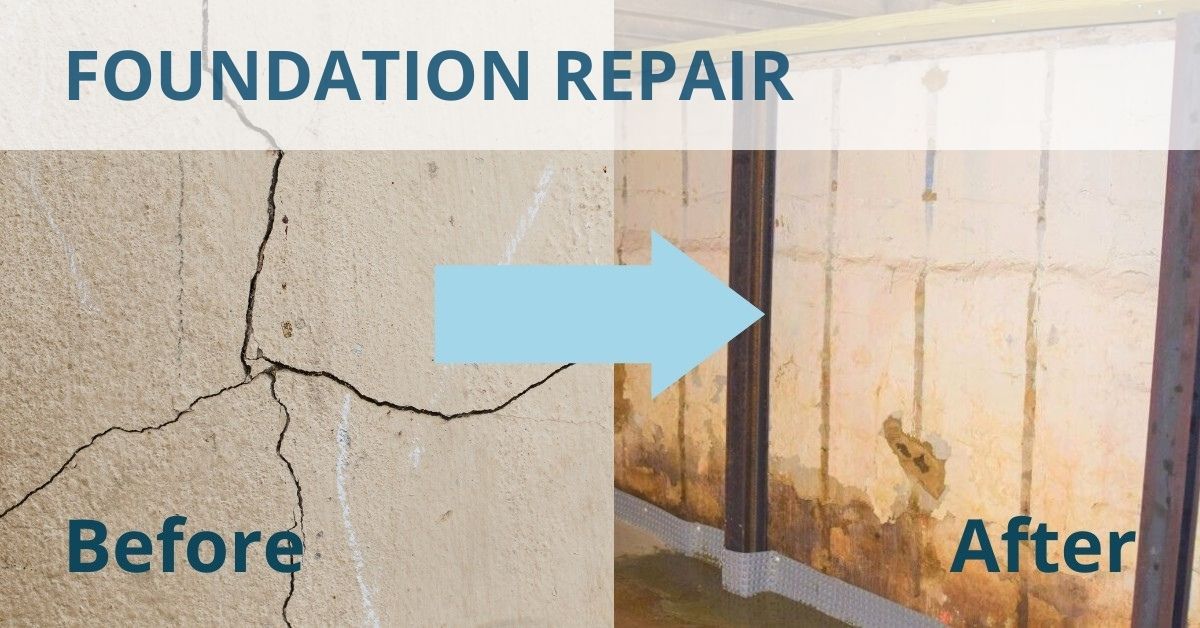 Clifton, NJ's Trusted Leader in Expert Foundation Repair
Like finding your kitchen on fire or a hole at the bottom of a boat, discovering a crack (especially a leaky one) in your foundation should be taken seriously and addressed as soon as possible. 
Leaving a foundation problem alone will only allow it to get worse. Eventually, you may have a flooded basement, rotting wooden supports, and nasty mold. 
Blue Umbrella uses only the best-in-class foundation repair products to take good care of your foundation. Coupled with our transferable lifetime warranty, you can be sure that your foundation will remain strong with Blue Umbrella on your side.
With the powerful strength of carbon fiber AND kevlar, Blue Umbrella proudly uses Fortress Stabilization Systems' InvisiBeam ICC-ES-certified carbon fiber straps to support your basement walls. These work great for basement walls experiencing a deflection of less than 2 inches.
For basement walls experiencing a deflection of over 2 inches, steel I-beams offer a classic solution with the strength and support to stop any further basement wall movement.
Preparing Your Clifton, NJ Property
We're homeowners ourselves; we know how important your home is, and we want to ensure that you feel comfortable while we help with your foundation and waterproofing needs. Whether it's foundation repair, basement waterproofing, or crawl space encapsulation, we'll provide guidance and support from start to finish.
Clifton, NJ Construction & Zoning
Phone: (908) 735-8616
Location: 47 Leigh Street Clinton, NJ 08809 United States
Hours: Monday - Friday: 8:30am to 4:30pm

Helpful Clifton, NJ Links
Clifton Construction & Zoning Department
Clifton Construction Code Enforcement
Suggested Contractors for Your Other Clifton Projects
While Blue Umbrella doesn't endorse any of these companies, we wanted to give you a head start in finding local contractors to help with your other Clifton, NJ projects.
Plumber
EZ Flow Plumbing, Heating & Air Conditioning
277 Harding Ave, Clifton, NJ 07011
973-337-1200
Electrician
I & T Electrical Lighting
207 Piaget Ave, Clifton, NJ 07011
973-977-2200
Driveway Paving Contractor
Accurate Paving Inc.
46 Barkley Ave, Clifton, NJ 07013
973-777-5885
Masonry Contractor
Tribeca Masonry
1140 US-46, Clifton, NJ 07013
973-513-2937
Landscaper
Salazar Turbi Landscaping & Construction llc
300 Union Ave, Clifton, NJ 07011
862-600-5028
Every Healthy Home in Clifton Begins with Blue Umbrella
Like how we have to see a good doctor when we're sick, it's important to take care of your home when your foundation, basement, or crawl space is suffering a problem. 
Blue Umbrella Waterproofing has decades of experience and industry-leading products that fix the problem and provide you everlasting peace of mind. Be sure to ask about our transferable lifetime warranty and Umbrella Maintenance Plan!
Contact us today to schedule a free inspection and to receive a detailed price quote at no obligation. We look forward to keeping your home safe, dry, and healthy!
Basement, Crawl Space & Foundation Solutions
If you live in Middlesex, give us a call today to get your free home inspection and estimate!
Get My FREE Estimate
Schedule a free inspection today!
Subscribe to our newsletter for the latest tips, tools & news!
Blue Umbrella Waterproofing Proudly Serves These Areas
For more information about basement waterproofing services or to find out if Blue Umbrella serves your area, see our complete service area.