Reliable Foundation Repair and Basement Waterproofing in Closter, NJ
Closter's Favorite Contractor for Basement Waterproofing, Crawl Space Encapsulation, and Foundation Repair
Is water leaking into your basement? Are you tired of your crawl space getting flooded whenever it rains? A call to Blue Umbrella Waterproofing is all it takes to set things straight!
Thousands of property owners in New Jersey have trusted Blue Umbrella Waterproofing to protect them from these problems. Whether you need foundation repair, basement waterproofing, or crawl space encapsulation, Blue Umbrella has you covered with our industry-leading solutions.
Keep your home safe, dry, and healthy. Contact us for a free inspection and estimate!
Stress-Free Home Repair with Blue Umbrella
We know it can be stressful to discover a leaning foundation wall or basement flooding in your home. That's why we offer stress-free, honest price estimates and reliable, worry-free repair solutions.

Enjoy a free inspection and a zero-obligation price quote.

We'll sniff out all the problem signs and sources and develop a comprehensive solution for your home. We are happy to answer any questions and explain how our solutions protect your home.

Lasting Peace of Mind with our Transferable Lifetime Warranty. You can count on our solutions to protect your home for a lifetime, and you can trust we'll be there when you need us. Blue Umbrella has been serving Closter and all of New Jersey for decades, and you can bet we'll be here for decades more!
Basement Waterproofing & Foundation Repair
Need an estimate? Call us to schedule one today!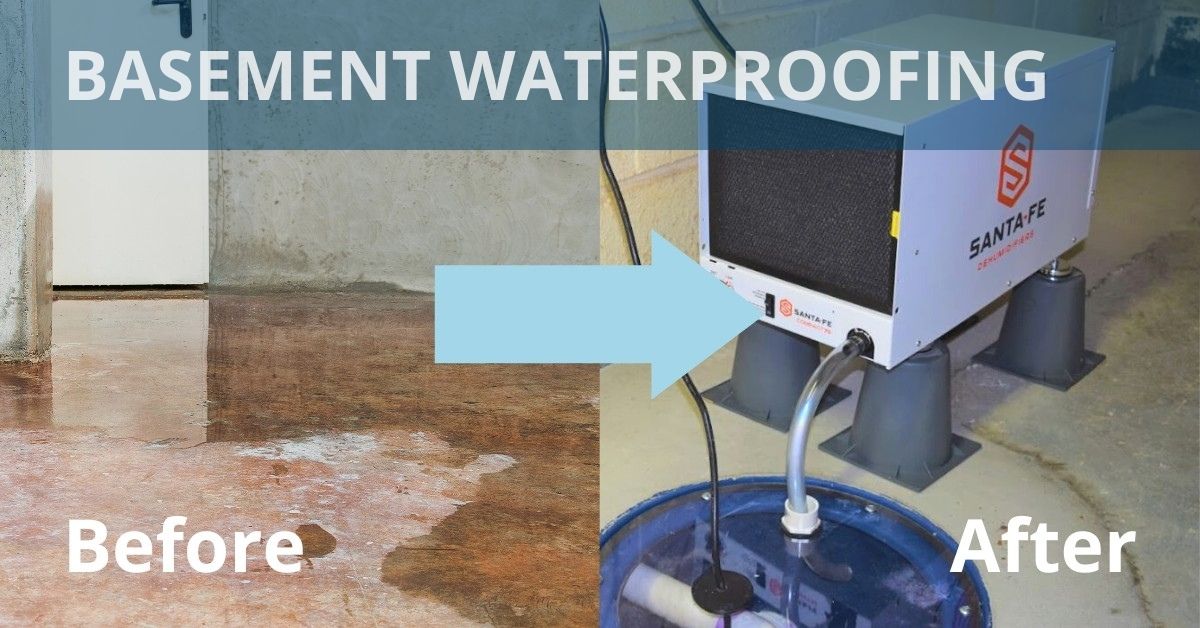 Closter, NJ's Top Basement Waterproofing Contractor
Many New Jersey homeowners have experienced a flooded basement at least once, but many don't realize how serious a problem basement water is.
Is It OK to Have a Wet Basement?
Absolutely not. The presence of invasive water and moisture can lead to a host of problems for you and your home. A wet basement is an open invitation for other issues, including:
Wood rot

Termites

Mold spores

Dust mites

Uncomfortable humidity

Damage to foundation concrete
A wet basement attracts termites and allows the wood to rot, destroying floors, walls, and support beams. 
Mold spores and dust mites thrive in damp environments. Spores and mites are notorious for triggering allergic reactions and asthma attacks. Certain molds are toxic and can cause infections in those with weakened immune systems. 
A wet basement is more than a nuisance. It can destroy your property and can compromise your health.
Effective Basement Water Solutions
Blue Umbrella Waterproofing offers long-lasting basement waterproofing solutions. Our waterproofing system may include these high-quality components:
4" white, rigid PVC drainage channels

Blue Angel Sump Pumps - We offer both the Professional and Premium Series

ShipShape Sump Pump Monitoring System

AprilAire E100 100-Pint Whole-House Dehumidifier

Richtech Industries' 14-mil Flexi-Seal vapor barrier
What's more, we'll help ensure your waterproofing continues working properly year after year with our Umbrella Maintenance Plan!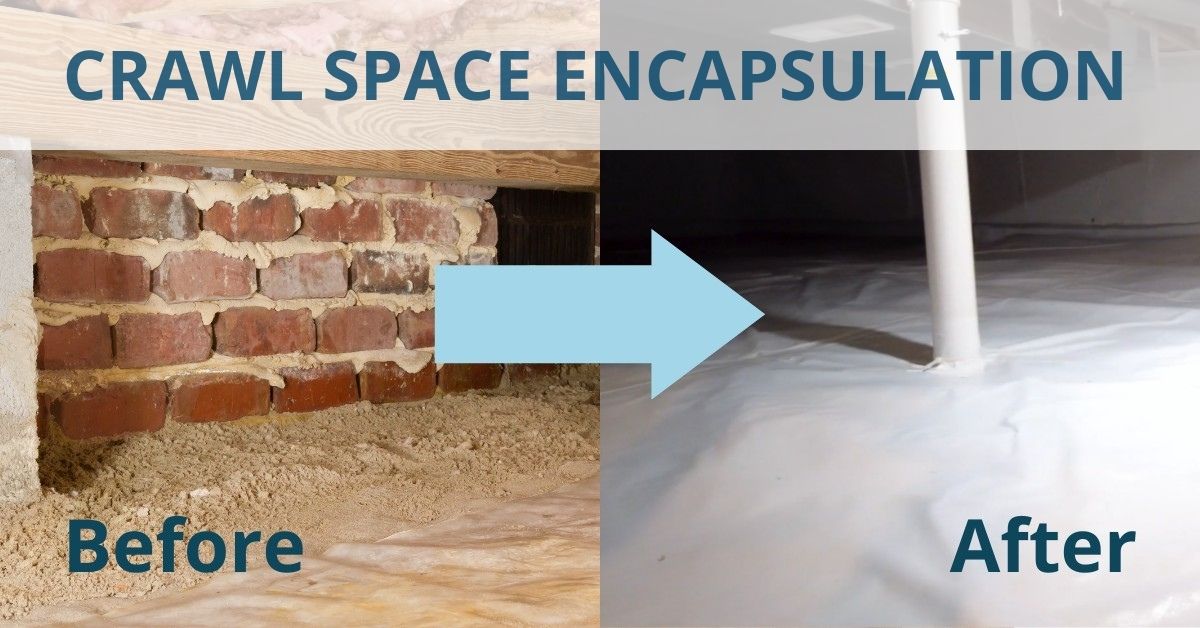 Closter's Local Experts in Crawl Space Encapsulation & Waterproofing
Closter, NJ, homes without basements typically have a crawl space. But a crawl space is just as vulnerable to water-related problems as a basement.
How Much Moisture is OK in My Crawl Space?
According to the EPA, to avoid moisture problems, keep your crawl space free of standing water and maintain a relative humidity of 30%-50%. Anything above 60% will likely trigger mold growth and attract termites and other pests. 
You need professional waterproofing and encapsulation to keep excess moisture and humidity out of your crawl space. 
Our Waterproofing & Encapsulation System
To protect your crawl space, Blue Umbrella uses crawl space waterproofing and encapsulation to seal off the area from any outside moisture and humidity. 
Our crawl space encapsulation and waterproofing system may include these components:
4" white, rigid PVC drainage channels

Blue Angel Sump Pumps, Professional and Premium Series

ShipShape Sump Pump Monitoring System

Richtech Industries' 14-mil Flexi-Seal vapor barrier

AprilAire E070 70-Pint Dehumidifier
Have Crawl Space Moisture Problems in Your Home?
Blue Umbrella can help. We are Middlesex's experts for crawl space encapsulation and repair.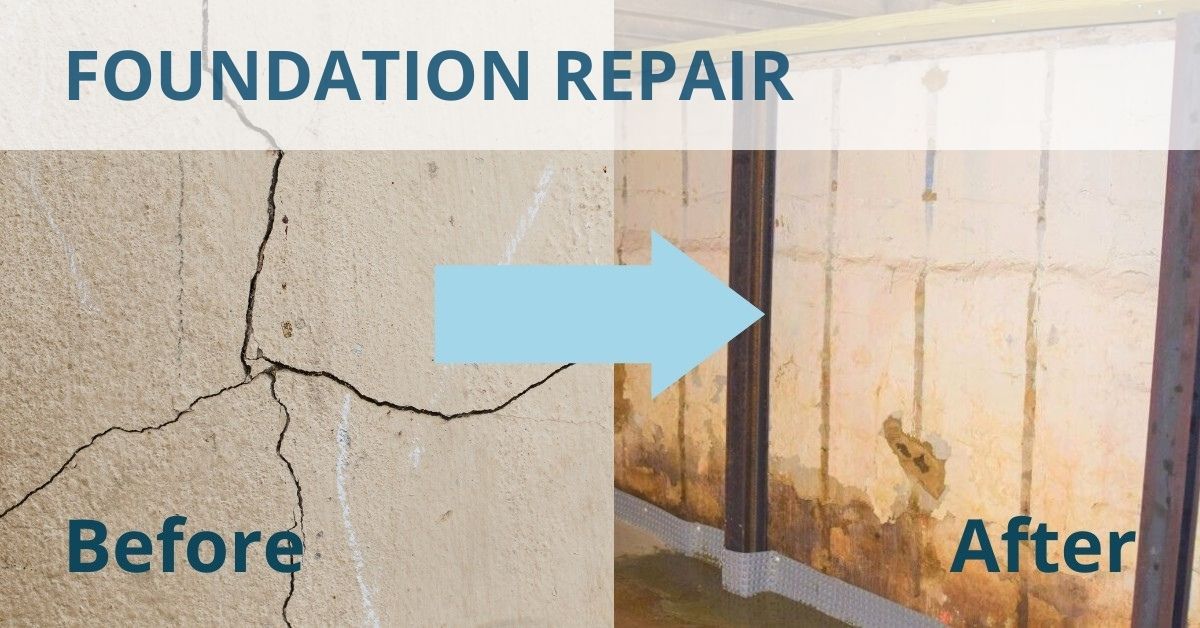 Industry-leading Foundation Repair for Your Closter, NJ Home
As the saying goes, a house is only as strong as its foundation! If you have foundation problems downstairs, those problems may lead to issues upstairs, like wall cracks, uneven floors, and jammed doors.
To fix all these problems, you need to fix your foundation. Blue Umbrella uses reliable carbon-kevlar straps and steel I-beams to correct leaning, shearing, or bowing basement walls.
Great for basement walls with less than 2 inches of deflection. We use Fortress Stabilization Systems' InvisiBeam ICC-ES-certified carbon-kevlar fiber straps. These carbon-kevlar straps are hands-down the best in the market.
For basement walls experiencing a deflection of over 2 inches but less than 3 inches. Steel I-beams are a classic choice when it comes to basement wall reinforcement. With multiple steel I-beams installed, the I-beams stop a moving basement wall in its tracks.
When Should I Be Worried About Foundation Cracks?
While it is a good idea to give us a call if you see any foundation cracks, some cracks are more severe than others.
Shrinkage Cracks. Concrete naturally shrinks over time, leaving small, thin cracks in your foundation. These thin cracks are generally not linear or continuous and usually do not denote any underlying foundation issue. 
Cracks of Concern. Cracks that you do need to pay attention to are structural foundation cracks. These cracks are usually around one-eighth of an inch or wider, are linear, and generally run horizontally in poured concrete foundations or in a stair-step pattern in CMU block wall foundations. 
Structural foundation cracks denote wall movement (tipping, shearing, or bowing).
Preparing for Your Closter, NJ Projects
Blue Umbrella is committed to providing you with a home repair process that is as stress-free as possible. We'll be happy to answer any questions you may have and offer support and guidance from start to finish!
Closter, NJ Building Department
Phone:  (732) 449-0800 ext. 6
Location: 295 Closter Dock Road Closter, NJ 07624
Hours: Monday Through Friday 8:30 AM - 3:00 PM

Helpful Closter, NJ Links
Closter, NJ Building Department
Closter Construction Department Staff Directory
Other Local Contractors for Your Other Closter Projects
While Blue Umbrella doesn't endorse any of these companies, we wanted to give you a headstart in looking for companies that can help with your other projects in Closter, NJ.
Plumber
Schaaf Plumbing & Heating Inc
586 Bergen Blvd, Ridgefield, NJ 07657
201-945-4992
Electrician
Chambers Electric LLC
4 Deacon Pl, Cresskill, NJ 07626
201-694-1136
Driveway Paving Contractor
NVN PAVING
431 Wagaraw Rd, Fair Lawn, NJ 07410
201-304-7345
Masonry Contractor
CK Masonry & Renovations LLC
114 7th Ave, Hawthorne, NJ 07506
862-668-5420
Landscaper
Blossoming Beginnings LLC
30 Hardenburgh Ave, Demarest, NJ 07627
877-933-4769
Keep the Rainy Days Off Your Closter, NJ Home with Blue Umbrella!
Blue Umbrella Waterproofing provides reliable and long-lasting protection against basement water, crawl space moisture, and foundation damage. From our decades of experience to our incredible products and experts, you can always count on us to get the job done right!
Contact us for a free inspection and price quote! And be sure to ask about our Umbrella Maintenance Plan and transferable lifetime warranty!
Basement, Crawl Space & Foundation Solutions
If you live in Middlesex, give us a call today to get your free home inspection and estimate!
Get My FREE Estimate
Schedule a free inspection today!
Subscribe to our newsletter for the latest tips, tools & news!
Blue Umbrella Waterproofing Proudly Serves These Areas
For more information about basement waterproofing services or to find out if Blue Umbrella serves your area, see our complete service area.