Trusted Basement Waterproofing and Foundation Repair in Colonia, NJ
Colonia's Local Experts in Crawl Space Encapsulation, Basement Waterproofing, and Foundation Repair
Does water seep through your basement cove whenever it rains? Worried about the damaging consequences and health hazards of a flooded basement? Keep your Colonia, NJ, home and your loved ones safe from those troubles with the reliable expertise of Blue Umbrella Waterproofing.
Whether you require basement waterproofing, foundation repair, or crawl space encapsulation services near Colonia, Blue Umbrella offers lasting solutions to ensure your home remains safe, dry, and healthy for years and years!
Why the People of Colonia Choose Blue Umbrella:
Experience hassle-free home repair with a

complimentary inspection and a no-obligation price quote 

Gain lasting peace of mind through our

transferable lifetime warranty 

Stay prepared for rainy days with our

Umbrella Maintenance Plan

 

Blue Umbrella Waterproofing is your local authority in waterproofing and foundation repair with

decades of experience

We treat every home with

utmost care and respect

as if it were our own!

At Blue Umbrella, we always prioritize quality! The job is finished once it's completed the right way!
Blue Umbrella Waterproofing has the industry-leading solutions and the experienced knowledge needed to protect Colonia's various properties. Whether it's your home on Amherst Ave or a commercial property on Inman Ave, we'll keep your foundation stable and strong and your property safely protected against water intrusion.
Contact us today for a free inspection and price quote, and see how New Jersey's best waterproofing and foundation repair company gets the job done!
Basement Water & Foundation Damage Repair
You are one call away from a free home inspection and estimate.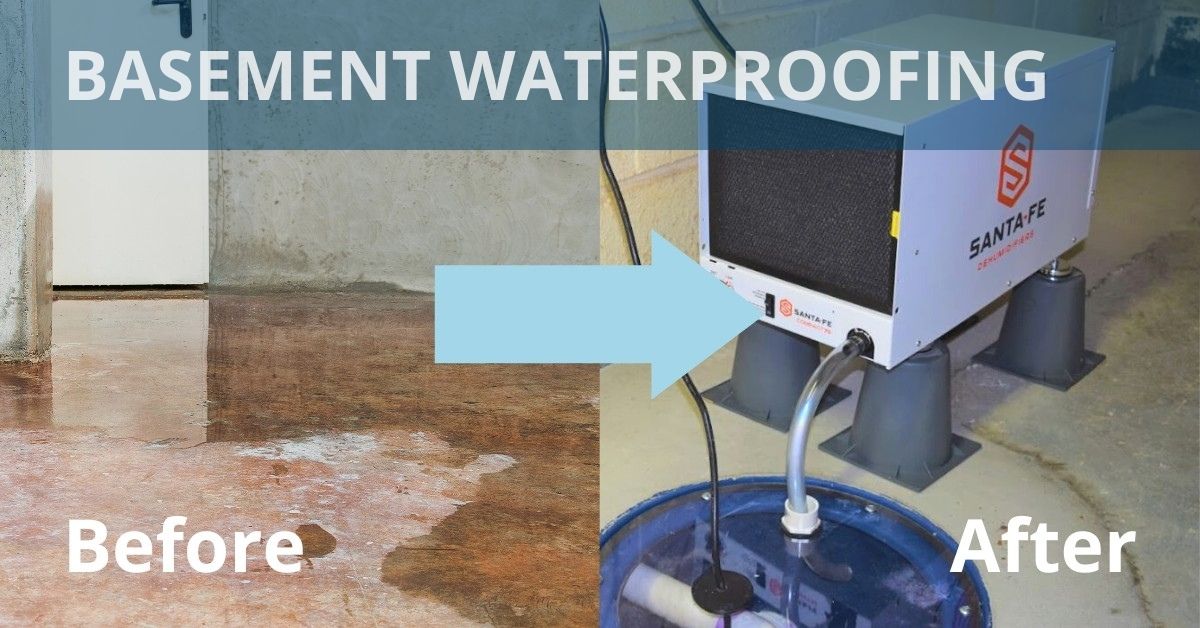 Expert Basement Waterproofing Services in Colonia
It's easy to appreciate water when it's somewhere like the nearby Milton Lake Park, but not when it's in your basement. The Blue Umbrella team knows well that every home in Colonia is unique–there's no true one-size-fits-all solution.
That's why we offer a free inspection to determine the problem signs and problem sources. Then we'll create a customized solution that properly addresses your wet basement problems.
Two Types of Waterproofing: Interior & Exterior
What kind of waterproofing your property needs? Blue Umbrella's waterproofing experts help you determine that! As a rule of thumb, exterior waterproofing is best for new construction, as it can be done during construction. Meanwhile, interior waterproofing is best for existing homes because it is less intrusive (doesn't require soil excavation outside your foundation), is more affordable, and just as effective.
The Interior Waterproofing Process
Here's a quick look at how we do interior waterproofing:
Blue Umbrella Waterproofing drills weep holes around the perimeter of your basement, along the bottom of the walls.

Next, we install drainage channels along the basement perimeter under the floor slab.

Then we install a Blue Angel sump pump in the sump pit. The system captures and removes any water from the basement before it can cause any issues.

We also install a basement dehumidifier to further protect against mold growth and excess humidity.
The Exterior Waterproofing Process
Here's how we do exterior waterproofing:
First, Blue Umbrella excavates the soil around your exterior foundation.

Our team then installs a blue skin membrane, sealant, and drainage board against the foundation wall.

Finally, we backfill the excavated soil onto your foundation.

The membrane prevents water from reaching the foundation, let alone into your basement.
Waterproofing requires knowledgeable specialists to ensure that everything is properly installed. Blue Umbrella has helped thousands of homes across New Jersey with their basement waterproofing needs–you can always count on us to get the job done and protect your Colonia, NJ home against invasive water and outside moisture.
Maintaining Your Waterproofing System
A waterproofing system is an important investment for your home. But like how a car needs an oil change from time to time, so too does your waterproofing system require maintenance. Blue Umbrella offers its own Umbrella Maintenance Plan to ensure your waterproofing remains in top shape for every rainy day ahead!
The Dangers of a Wet Basement
Having a wet basement causes many problems for you and your loved ones. Let's note just a few of them.
Mold growth can trigger allergy symptoms and asthma attacks

Termites destroy wooden structures in your home as they search for food and build their tunnels

Wood rot thrives in damp wood, weakening and destroying your wooden support structures

Dust Mites are a well-known allergen, and they love damp spaces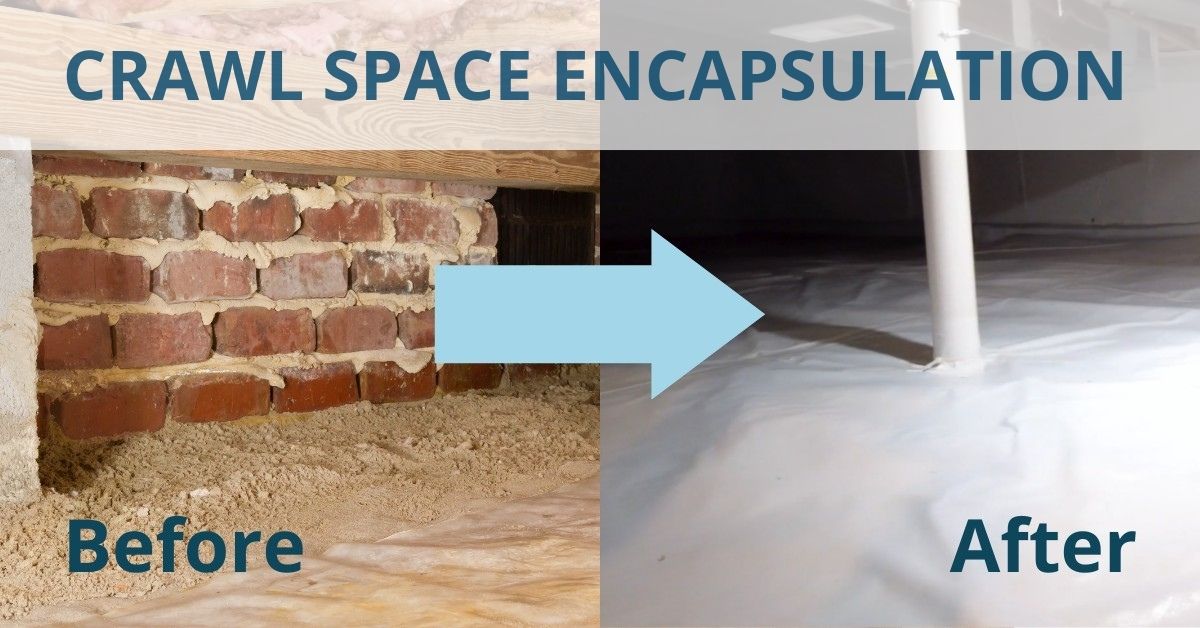 Colonia's #1 Contractor in Crawl Space Encapsulation & Waterproofing
Originally meant to help protect homes against moisture from the soil, crawl spaces have proven to be less effective than many hoped. Instead, crawl spaces can become traps for moisture, swamped with pooling water, and havens for moisture-related problems like mold, wood rot, and pests like termites and rats.
But crawl space encapsulation and waterproofing solves these problems for your Colonia, NJ, home. Here's how Blue Umbrella protects your crawl space:
Blue Umbrella removes any standing water in your crawl space.

Our team installs drainage channels along the perimeter of your crawl space.

Next, we install a Blue Angel sump pump into a sump pit to move any captured water out of your home.

We then seal your crawl space with a thick, protective vinyl liner. Openings like crawl space vents and doors are also sealed.

For added protection against mold growth and wood rot, we install a crawl space dehumidifier.
Have Crawl Space Moisture Problems in Your Home?
Blue Umbrella is the solution. We provide expert crawl space waterproofing and encapsulation in Colonia.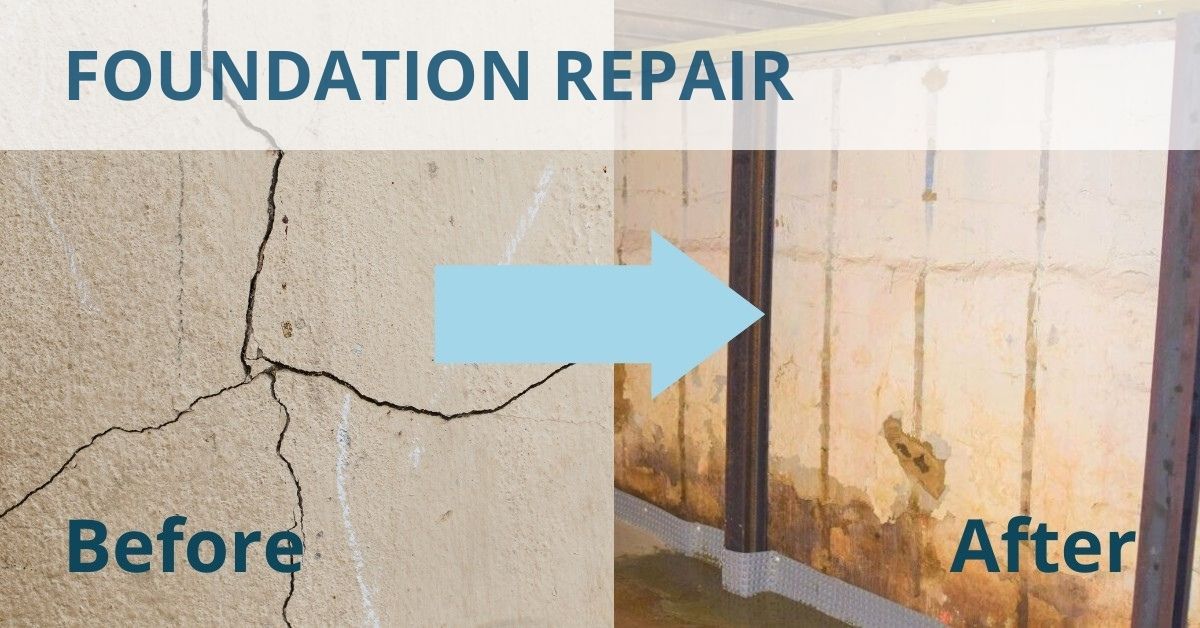 Serving Colonia with the Best Foundation Repair Solutions
A healthy foundation is critical to keeping your home stable and structurally sound. Whether you have a growing foundation crack or an alarming case of a bowing basement wall, it is essential to have your foundation repaired with high-quality products that are designed to offer a permanent solution to your foundation problems.
Many foundation repair companies are okay with using cheaply-manufactured carbon fiber fabrics. But at Blue Umbrella, quality is our priority! We proudly use Fortress Stabilization Systems' InvisiBeam ICC-ES-certified carbon fiber straps.
These carbon fiber straps combine the strength of both carbon fiber AND kevlar and are proudly made here in America. They are the perfect solution for basement walls experiencing a deflection of less than 2 inches.
For basement walls that have a deflection of over 2 inches, steel I-beams are an excellent solution for stopping your basement walls from further movement.
Getting Your Colonia, NJ Home Ready
As you start your waterproofing or foundation repair project you will quickly realize there is a bit of paperwork that needs to be filed with the Woodbridge local government. But no need to worry, Blue Umbrella is with you through the whole process. Colonia falls within Woodbridge.
Woodbridge Township Building Department
Phone: 732-634-4500
Location: 1 Main St, Woodbridge, NJ 07095
Office Hours: Monday - Friday 8:30 AM - 4:30 PM

Helpful Colonia, NJ Links
Woodbridge New Jersey Township Website
Woodbridge Building Permit Forms
Contractors For Your Other Colonia Projects
While Blue Umbrella does not endorse any of the following companies listed here, these can help get you started for your other Colonia projects.
Plumber
Bob's Plumbing & Heating
www.bobsplumbingandheatingonline.com
83 Ira Ave, Colonia, NJ 07067
732-388-6678
Electrician
Safer Electric
saferelectric.com
732-947-4448
Driveway Paving Contractor
Kleen Seal
www.kleenseal.com
732-321-3699
Landscaper
GKB Landscaping
www.gkblandscaping.com
732-589-4373
A Dry Colonia Home is Just a Call Away!
We know how important your home is to you–we're homeowners ourselves. Having your basement flood every time it rains is not only a painful sight but also jeopardizes all that you've put into your Colonia home. Kick water intrusion to the curb with Blue Umbrella Waterproofing!
Contact us today to schedule your free inspection and to receive a detailed estimate. Be sure to ask about our transferable lifetime warranty and Umbrella Maintenance Plan!
Basement, Crawl Space & Foundation Solutions
Live in Colonia? Have an issue with your basement, crawl space, or foundation? Give us a call for solutions.
Get My FREE Estimate
Schedule a free inspection today!
Subscribe to our newsletter for the latest tips, tools & news!
Blue Umbrella Waterproofing Proudly Serves These Areas
For more information about basement waterproofing services or to find out if Blue Umbrella serves your area, see our complete service area.