Dumont, NJ Foundation Repair and Basement Waterproofing
Your #1 Local Dumont Contractor for Basement Waterproofing, Crawl Space Encapsulation, and Foundation Repair
Many homeowners can relate: it's raining one day, and you don't really think about it. But come the next day, you head down to your basement to get something, and it's all flooded! What happened? Fortunately, Blue Umbrella is your local Dumont, NJ expert in all things foundation repair and waterproofing. Whether you need basement waterproofing, crawl space encapsulation, or bowing basement wall repair, we have the permanent solutions you're looking for!
Why Do Customers in Dumont Choose Blue Umbrella Waterproofing?
No Stress, No Obligation:

You get a free inspection and estimate!

Peace of mind when you have our

transferable lifetime warranty

Keep your waterproofing at 100% with our

Umbrella Maintenance Plan

Our custom-designed solutions in foundation repair and waterproofing are backed by

decades of experience!

Your home is important! That's why we make sure to treat it like our own, with the

utmost care and respect!
Commitment to excellence!

Blue Umbrella will find you the quality, permanent solution to your problem!
Whether you're a resident on Randolph Ave or running a small business on Grant Ave, there's no better foundation repair and basement waterproofing company in Dumont, NJ than Blue Umbrella! Our solutions will get you through any rainy day–all you have to do is call to schedule a free inspection and estimate at zero obligation!
Basement Water & Foundation Damage Repair
You are one call away from a free home inspection and estimate.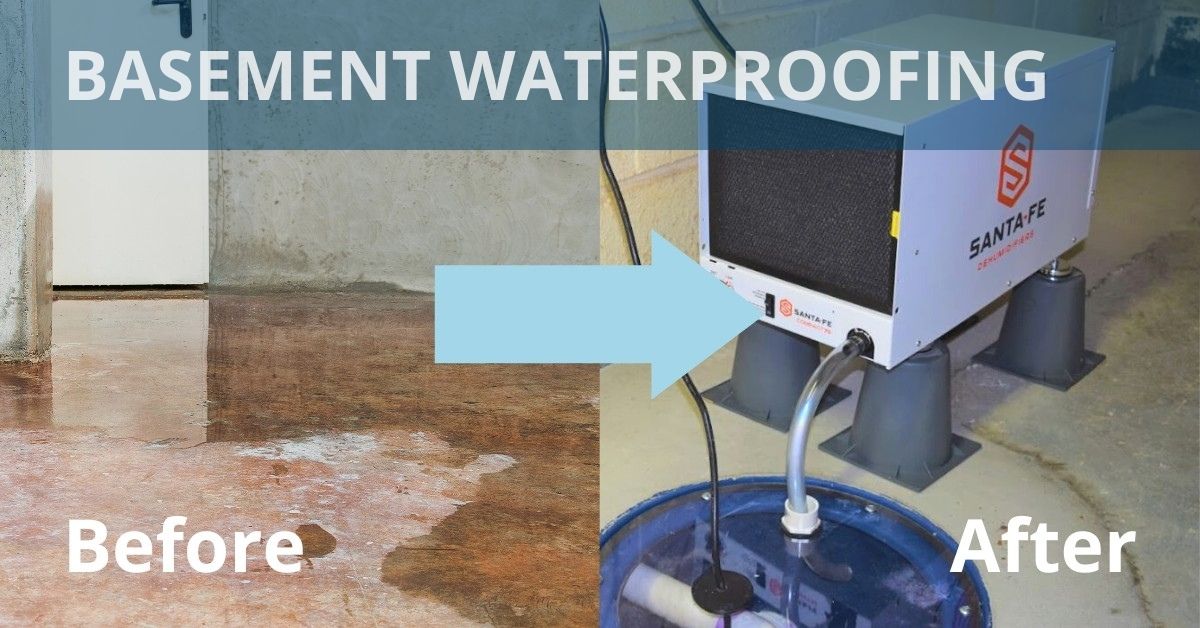 The #1 Local Basement Waterproofing Company in Dumont, NJ
Spending a summer day at the DreamWorks Water Park is how water ought to be enjoyed, not splashing around in your flooded basement after heavy rain. Keeping water where it belongs outside requires the right waterproofing for your property.
Blue Umbrella begins the process with a free inspection of your lower level and foundation to determine all problem sources connected to your wet basement situation. Then we'll develop a comprehensive and custom-designed solution to waterproof your Dumont, NJ, home!
Watch Out for Hydrostatic Pressure
Did you know that even without cracks in your foundation, water can still seep into your basement? If too much water gathers against your foundation walls and floor, and there is insufficient drainage, hydrostatic pressure begins to build. This immense pressure can push water into your basement through any cracks, cold joints, and any other openings. Hydrostatic pressure may also lead to bowing and shearing basement walls. This is just one of the big reasons why waterproofing is so critical.
What is Interior & Exterior Waterproofing?
Blue Umbrella offers both interior and exterior basement waterproofing for properties in Dumont, NJ. Our waterproofing experts will determine which one is best for you to ensure that you get the most out of your waterproofing.
A Closer Look at Interior Waterproofing
Here's a quick look at how interior basement waterproofing is done:
Blue Umbrella begins with drilling weep holes around the perimeter of your basement at the bottom of the walls. This is to guide groundwater to the drainage channels.

We install drainage channels along the basement perimeter under the floor slab. These will be installed at a pitch to create immediate drainage towards the sump pit.

We then install a new Blue Angel sump pump into the sump pit to push collected water out of your home through a discharge line.

For even greater defense against moisture, we also install a basement dehumidifier to prevent mold growth and humidity buildup.

Enjoy a safe, dry, and usable basement!
A Closer Look at Exterior Waterproofing
Here's a brief look at the process of how exterior waterproofing is done:

Blue Umbrella excavates the soil around your exterior foundation.

We next install a blue skin membrane, sealant, and drainage board. These are placed against your foundation wall to protect it from water.

We then backfill the excavated soil onto your foundation.
You wouldn't ask a plumber to repair your garage, would you? You'd want someone who knows how to handle the problem you have. These steps may sound simple, but careful installation is crucial to ensuring that your waterproofing works as intended. Blue Umbrella has the knowledge and experience to determine which kind of waterproofing is best for you. Generally, exterior waterproofing is best for new construction. Interior basement waterproofing is recommended for existing Dumont, NJ homes since it is less intrusive and more affordable.
Keeping Your Waterproofing at 100%
Blue Umbrella Waterproofing highly recommends the installation of a backup sump pump along with your primary pump. This will keep your waterproofing operational even in the event of a power outage or a heavy storm that overwhelms your primary pump. Without a backup sump pump, a failure of your primary pump can result in a flooded basement.
Like how your car needs a regular oil change, so too does your waterproofing need maintenance to keep working as intended. With our Umbrella Maintenance Plan, our waterproofing experts will make sure your waterproofing is in tip-top shape and ready for the next rainy day!

Basement Waterproofing Is Key to a Healthy Home
Mold, dust mites, termites, and wood rot. These are just some of the common problems that a wet basement brings to New Jersey homes. Basement waterproofing not only keeps your basement dry and usable, but it keeps these problems away from your Dumont home and your loved ones.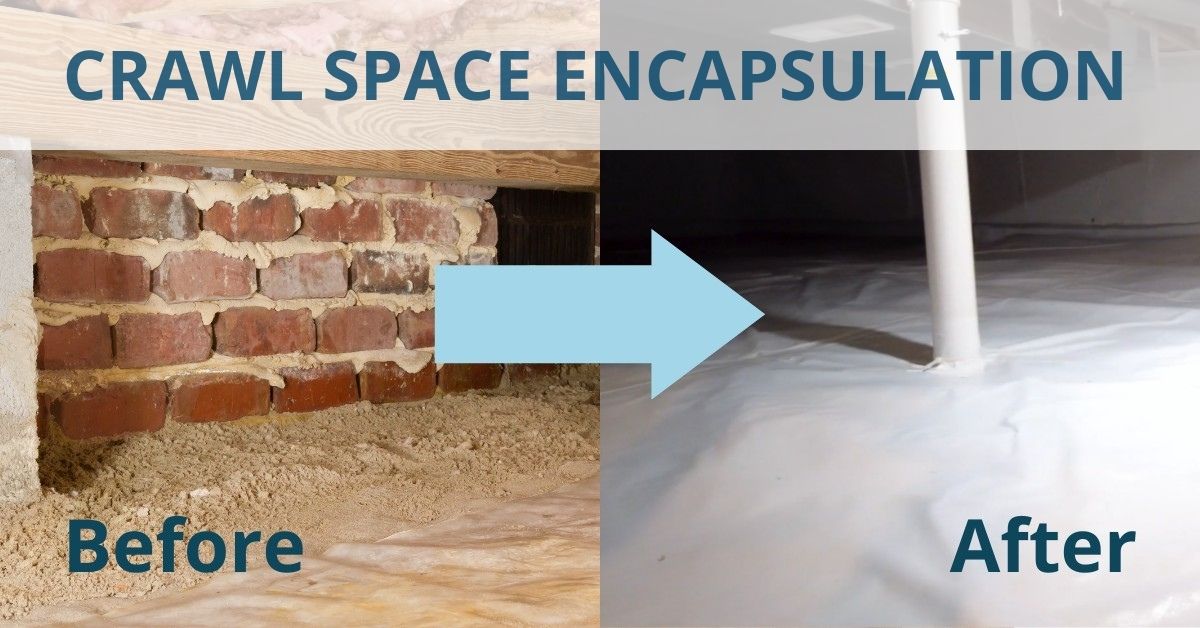 Trusted Crawl Space Encapsulation & Waterproofing Experts in Dumont, NJ
Like basements, crawl spaces are lower-level areas that must be kept dry to prevent mold, wood rot, and pests from invading your home. Blue Umbrella offers high-quality crawl space solutions that are already helping thousands of homeowners in New Jersey:
First Blue Umbrella removes any standing water in your crawl space.

Our crawl space team then installs drainage channels along the crawl space perimeter.

We install our Blue Angel sump pump into a sump pit, this pump then pushes any water out through a discharge line and away from your home.

Blue Umbrella seals your crawl space and any openings (such as crawl space vents) with a thick, protective vinyl liner.

We install a crawl space dehumidifier to help maintain humidity levels and prevent mold growth from occurring.

Relax and breathe easy with a clean and dry crawl space!
Have Crawl Space Moisture Problems in Your Home?
Blue Umbrella is the solution. We provide expert crawl space waterproofing and encapsulation in Manville.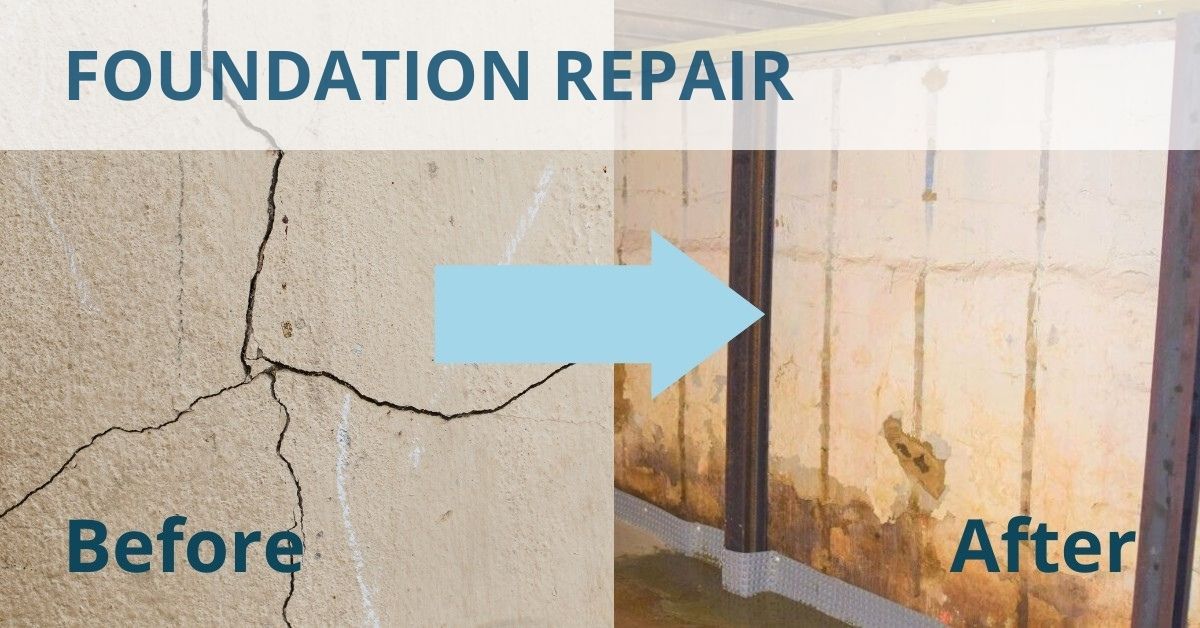 Foundation Repair That Keeps Dumont Homes Standing Strong
Do you have foundation cracks that seem to be getting wider? Or is your basement wall starting to shear or bow? Much like a ship taking on water, these foundation problems will only get worse with time and require prompt action. Blue Umbrella has industry-leading solutions designed to provide the foundation repair you need in Dumont, NJ!
Utilizing the strength of both carbon fiber AND kevlar, Blue Umbrella stabilizes many basement walls with Fortress Stabilization Systems' InvisiBeam ICC-ES-certified carbon fiber straps.
This quality product provides better stability compared to commonly used carbon fiber fabric products and has even been used for large commercial properties like hotels! These are best for basement walls with a deflection of less than 2 inches.
Ideal for basement walls with a deflection of greater than 2 inches, we offer steel I-beams designed to stop further movement from occurring.
Both of our foundation repair products work excellently for bowing, tilting, and shearing basement walls. Be sure to call Blue Umbrella for all your foundation repairs in Dumont, NJ!
Preparing Your Dumont Property
Whether you require foundation repair, crawl space encapsulation, or basement waterproofing in Dumont, NJ, Blue Umbrella will be there every step of the way from start to finish to guide and support you!
Dumont, NJ Building Department
Phone: 201-387-5034
Location: 50 Washington Avenue, Dumont, NJ 07628
Office Hours: Monday - Friday: 8:00 a.m. - 4:30 p.m.

Helpful Dumont, NJ Links
Dumont Building Department
NJ State Permit Forms
Local Contractors for Other Projects in Dumont
Though Blue Umbrella does not endorse the following companies, we hope that these suggestions will help you with any other projects you may have for your home!
Plumber
J&C Plumbing and Sewer Service, Inc.
www.jcplumbingsewer.com
24 S Front St, Bergenfield, NJ 07621
201-602-4590
Electrician
Chambers Electric LLC
https://chambers-electric-llc.business.site/
4 Deacon Pl, Cresskill, NJ 07626
201-694-1136
Driveway Paving Contractor
The Home Source Construction
thehomesourcenj.com
219 W Madison Ave, Dumont, NJ 07628
201-893-7119
Landscaper
Almost Perfect Landscaping
https://aplnj.com/
208 Curley Ct, Paramus, NJ 07652
201-389-6979
Dumont Homes Stay Healthy With Blue Umbrella Waterproofing
Like how you can get ill, a wet and moldy basement is like having a sick home–if something isn't done, it won't get better and only sicker! With a leading foundation repair and waterproofing contractor like Blue Umbrella, you can be sure that your home will remain well-protected against water damage and foundation problems for many years to come. When you choose Blue Umbrella Waterproofing, the job's not done until it's done right!
Make your home a safe and healthy one today! Call us for a free inspection and estimate. Be sure to ask about our transferable lifetime warranty and Umbrella Maintenance Plan.
Basement, Crawl Space & Foundation Solutions
Live in Manville? Have an issue with your basement, crawl space, or foundation? Give us a call for solutions.
Get My FREE Estimate
Schedule a free inspection today!
Subscribe to our newsletter for the latest tips, tools & news!
Blue Umbrella Waterproofing Proudly Serves These Areas
For more information about basement waterproofing services or to find out if Blue Umbrella serves your area, see our complete service area.