Edison, NJ Home Foundation Repair and Basement Waterproofing
Trusted Company in Edison, NJ, for Basement Waterproofing, Crawl Space Encapsulation, and Foundation Repair
Have you found worrying cracks in your foundation? Is water seeping into your basement whenever it rains, and you're unsure why? You can always depend on your local experts at Blue Umbrella Waterproofing for foundation repair, basement waterproofing, and crawl space encapsulation. We'll ensure your Edison, NJ, home stays safe and dry permanently!
Why the People of Edison Love Blue Umbrella:
Zero Stress Process:

We offer free inspections and estimates with no obligation!

Transferable lifetime warranty

for lasting solutions and lasting peace of mind

Our

Umbrella Maintenance Plan

keeps your waterproofing ready for the next rainy day

Decades of experience

in foundation repair and waterproofing: we're the experts!

We give

great care and respect

to every home we repair!

Blue Umbrella always prioritizes quality! The job's not done until the problem is properly fixed!
Blue Umbrella is the trusted name for NJ foundation repair and waterproofing. Whether you're an Edison resident living on Chestnut St or you have a commercial property along Lincoln Hwy, quality basement waterproofing and foundation repair is just a call away! Contact us to get a free inspection and estimate for your Edison property!
Basement Water & Foundation Damage Repair
You are one call away from a free home inspection and estimate.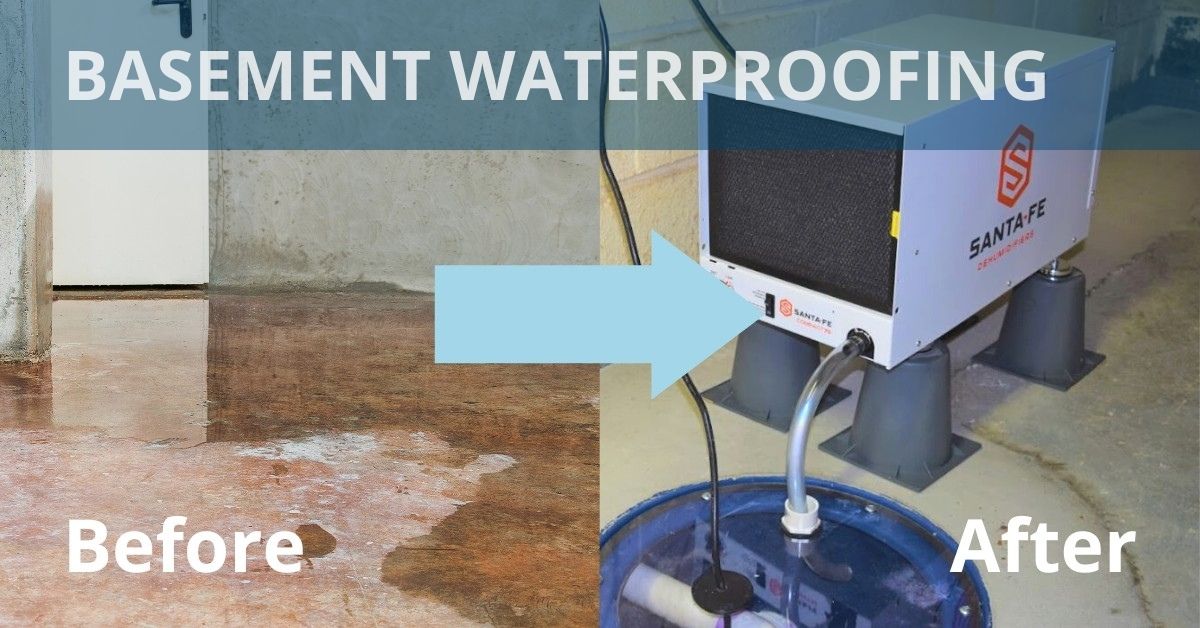 Edison, NJ's Leading Basement Waterproofing Contractor
Water is a beautiful thing to behold when it's where it should be, but when water is seeping into your basement, damaging your belongings, and wreaking havoc with mold growth–that's when things get ugly!

Blue Umbrella offers the crucial basement waterproofing your Edison home needs to remain safe and healthy. It begins with a free inspection where our experts identify problem signs and sources. Once we've determined what needs addressing, we'll design a custom-designed basement waterproofing solution!
Interior Basement Waterproofing VS Exterior Basement Waterproofing
The truth is that both interior and exterior basement waterproofing are effective methods to protect your Edison home. Blue Umbrella will help you determine which of these waterproofing methods is best!
A Closer Look at Interior Waterproofing
Here's a brief look at the interior waterproofing process:
Blue Umbrella Waterproofing drills weep holes around the perimeter of your basement, along the bottom of the walls.

Our waterproofing experts install drainage channels at a pitch along the basement perimeter under the floor slab.

Next, we install a Blue Angel sump pump in a sump pit. This sump pump will evacuate any collected water to the outside via a discharge line.

We install a basement dehumidifier to protect against mold growth and excess humidity.

Now you can enjoy a safe and dry basement in your Edison home!
A Closer Look at Exterior Waterproofing
Here's a quick look at how Blue Umbrella does exterior waterproofing:
Blue Umbrella excavates the soil around your exterior foundation.

We install a blue skin membrane, sealant, and drainage board against the foundation wall.

Afterward, we backfill the excavated soil onto your foundation.
It may seem simple, but these waterproofing steps require knowledgeable hands and careful installation to ensure the system works properly. 
Blue Umbrella has decades of experience in the waterproofing industry. Our experts know whether your home needs exterior or interior basement waterproofing. Generally, exterior waterproofing is best for new construction. Interior basement waterproofing is better for existing Edison, NJ homes because it's less intrusive and more affordable.
Making Sure Your Waterproofing Works When Needed
Like many machines and systems we use today, your waterproofing will require maintenance to ensure 100% efficiency. Having your waterproofing fail during a heavy storm can lead to a flooded basement, a plethora of moisture-related problems, and of course, expensive repairs. 
That's why choosing the Umbrella Maintenance Plan is an excellent investment in your new basement waterproofing system. As the saying goes, "prevention is better than cure" (certainly less expensive too)!
Maintaining a Healthy New Jersey Home with Basement Waterproofing
Along with keeping your Edison, NJ, home dry, basement waterproofing helps prevent moisture-related problems. Some of these problems include:

Mold growth

Dust mites

Termites

Wood rot



You can enjoy a home free of these issues by keeping water outside where it belongs!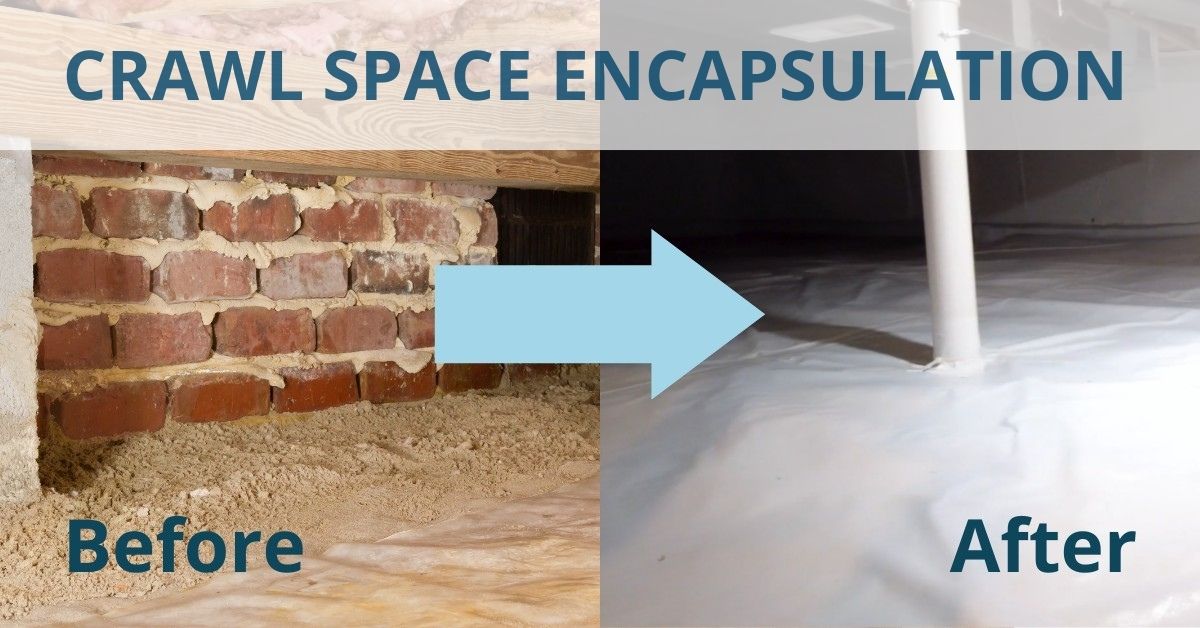 Your Local Edison, NJ Experts in Crawl Space Encapsulation & Waterproofing
Like basements, crawl spaces are vulnerable to water intrusion and moisture problems when not adequately protected. Here's how Blue Umbrella can waterproof your crawl space!

Our crawl space team removes any standing water in your crawl space.

We then install drainage channels along the perimeter of your crawl space.

Next, we install a Blue Angel sump pump into a sump pit. This pump moves collected water from your crawl space via a discharge line.

We seal your crawl space with a thick, protective vinyl liner. We also seal any openings like crawl space vents and doors.

We install a crawl space dehumidifier for extra protection to help further protect against mold growth and elevated humidity.

Enjoy the fresher air in your home!
Have Crawl Space Moisture Problems in Your Home?
Blue Umbrella is the solution. We provide expert crawl space waterproofing and encapsulation in Manville.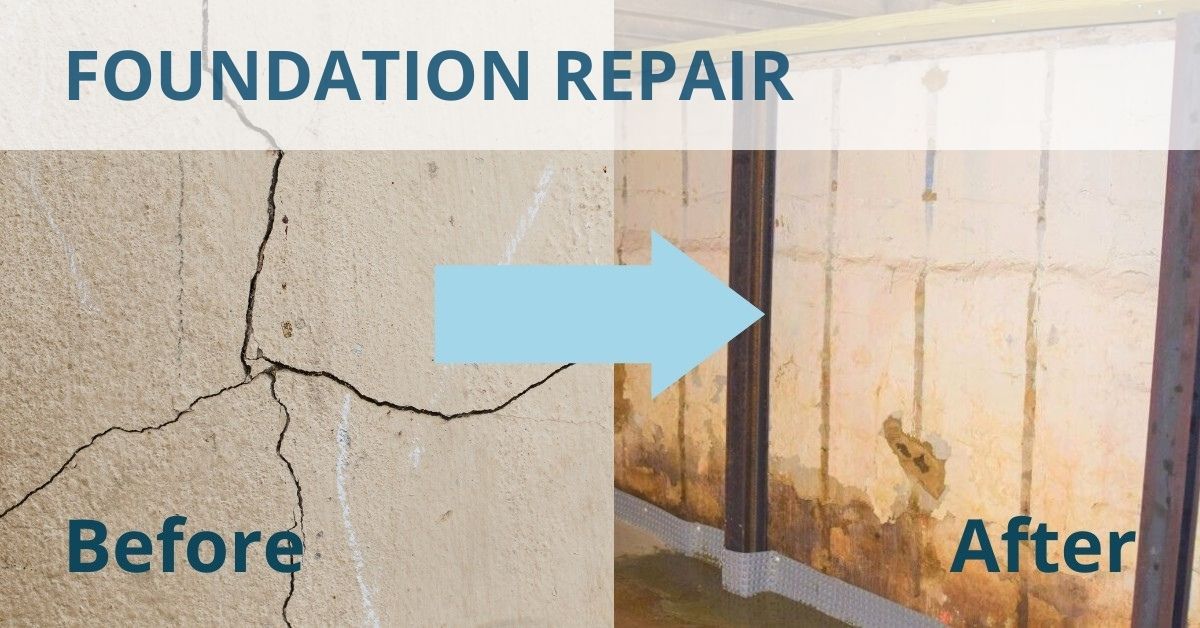 The Trusted Name in Foundation Repair for Edison Homes
Anyone would be concerned if they found a widening chasm in the middle of their street–the same can be said for a growing crack in your home's foundation! Foundation problems can eventually lead to foundation failure. Blue Umbrella has industry-leading solutions that will return stability to your Edison property.
Ideal for basement walls experiencing a deflection of less than 2 inches. You've probably heard of carbon fiber products. But most foundation repair contractors use carbon fiber fabrics that are either unreliable or cheaply manufactured. Blue Umbrella proudly uses Fortress Stabilization Systems' InvisiBeam ICC-ES-certified carbon fiber straps.
Along with being proudly made in America, these carbon fiber straps utilize both the strength of carbon fiber AND kevlar. This same product has even been used for larger commercial projects such as hotels! They can definitely help with your basement.
Great for basement walls that have a deflection of over 2 inches, steel I-beams are another foundation repair solution that prevents basement walls from moving further.
Getting Your Edison, NJ Property Ready
Blue Umbrella Waterproofing provides a five-star experience from start to finish. Whether it's basement waterproofing, crawl space encapsulation, or foundation repair your Edison home requires, we'll ensure you get the support and guidance you need!
Edison, NJ Construction Department
Phone: 732-248-7257
Location: 100 Municipal Boulevard, Edison, New Jersey
Office Hours: Monday through Friday 8:00am to 4:30pm

Helpful Edison, NJ Links
Edison Construction Department
Permit Application
NJ State Permit Forms
Local Contractors in Edison for Your Other Projects
While Blue Umbrella does not endorse these listed companies, we hope these will help point you in the right direction for your other home projects!
Plumber
Bob's Plumbing & Heating
www.bobsplumbingandheatingonline.com
83 Ira Ave, Colonia, NJ 07067
732-388-6678
Electrician
JDP Electric LLC
jdpelecticnj.com
732-379-7624
Driveway Paving Contractor
EMC Paving LLC
www.emcpavingco.com
732-433-0561
Landscaper
Re-Imagine Landscape LLC
www.re-imaginelandscape.com
908-331-0818
A Safe and Healthy Edison Home Starts with Blue Umbrella!
Your home is one of your most valuable things–we can relate! So don't trust your home to just any contractor! Blue Umbrella has decades of experience in waterproofing and foundation repair. From our experts to our industry-leading products and techniques, your Edison home will be protected.

Give your home the quality treatment it deserves! Call your local contractors at Blue Umbrella Waterproofing today for a free inspection and a detailed estimate. Be sure to ask about our transferable lifetime warranty and Umbrella Maintenance Plan!
Basement, Crawl Space & Foundation Solutions
Live in Manville? Have an issue with your basement, crawl space, or foundation? Give us a call for solutions.
Get My FREE Estimate
Schedule a free inspection today!
Subscribe to our newsletter for the latest tips, tools & news!
Blue Umbrella Waterproofing Proudly Serves These Areas
For more information about basement waterproofing services or to find out if Blue Umbrella serves your area, see our complete service area.