Fort Lee, NJ's #1 in Basement Waterproofing and Foundation Repair
Your Local Expert in Foundation Repair, Crawl Space Encapsulation, and Basement Waterproofing
Do you have a sinking feeling about that bulging wall in your basement? Is water seeping through cracks in your basement wall or floor? These are just some of the problems that affect many homeowners in Fort Lee and the rest of New Jersey. 
It may be tempting to see if it gets better on its own, but these problems are growing symptoms of an underlying cause. They will only get worse with time. But you can put a stop to them and return peace and stability to your home with the help of Blue Umbrella. 
Whether it's foundation repair, basement waterproofing, or even crawl space encapsulation that your Fort Lee property needs, we'll make sure the job gets done the right way!
We happily serve homeowners and commercial property owners of Fort Lee, NJ. Keep your home safe and dry, starting with a free inspection and price quote from our Blue Umbrella team!
Why Fort Lee Always Depends on Blue Umbrella:
A worry-free experience! We offer a free inspection and a zero-obligation price quote.
Our transferable lifetime warranty equals a lifetime of peace of mind.
Our Umbrella Maintenance Plan protects your home against all rainy days!
Expertise matters! Blue Umbrella has the necessary decades of experience to provide your unique home with the right solution.
No mess to stress about! We'll always treat your property with the greatest care and respect!
Blue Umbrella is dedicated to providing solutions that truly work. We believe "if the job isn't done right, it isn't done at all!"
Surely, there are a lot of waterproofing companies out there that offer their services. But it's important to choose a contractor with the right combination of experiences and service offerings to ensure you're getting a reliable and long-lasting solution to your home's problems. 
Blue Umbrella Waterproofing is proud to go above and beyond for the people of Fort Lee! Whether you're a resident living on Catherine Street or a business owner along Lemoine Ave, Blue Umbrella will be there whenever you need us.
Contact us to schedule a free inspection and price quote, and tell the rain to go away (from your home, at least) with Blue Umbrella!
Basement Waterproofing & Foundation Repair
Need an estimate? Call us to schedule one today!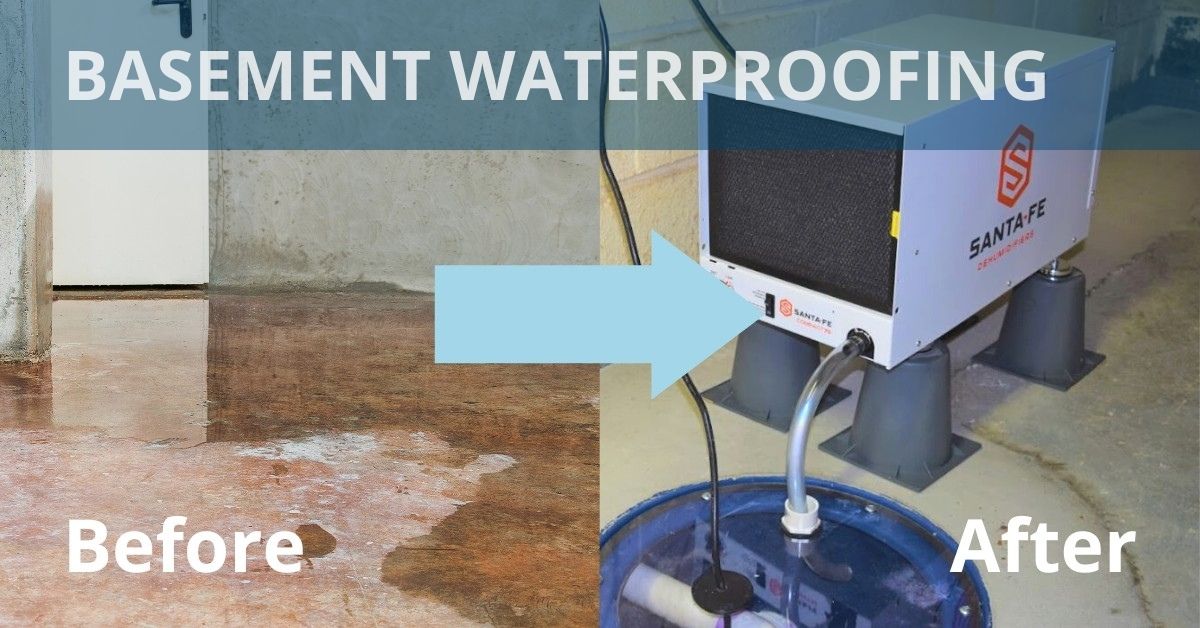 Fort Lee, NJ's Most Trusted Contractor in Basement Waterproofing
Having a swimming pool on your Fort Lee property is a dream that many homeowners share. What nobody wants, though, is a flooded basement! Waterproofing your home requires a deep understanding of water intrusion problem signs (some examples include water seepage, mold, and excess humidity) and determining problem sources. That's where the experts at Blue Umbrella come in!
With decades of experience, our waterproofing experts will help find all the problem signs and determine the problem sources that need addressing. Then, they will formulate a customized waterproofing solution to ensure your home stays safe, dry, and healthy!
What If I Find Efflorescence on My Basement Wall?
Have you noticed a strange, almost fluffy white substance on your basement's concrete wall or floor? It's likely something that's called efflorescence. It isn't mold, as some might worry, but a collection of salty deposits from the concrete. But how did it get there?
When water seeps through your basement's concrete, it dissolves any salt it comes into contact with in the concrete. That dissolved salt then gets carried along with the water up to the surface of your basement wall or floor. When that water dries, the salt gets left behind and crystallizes, forming the efflorescence you see.
While it's not dangerous, efflorescence is a sign that your basement is experiencing water intrusion problems. If not addressed, you may experience more wet basement problems as time progresses.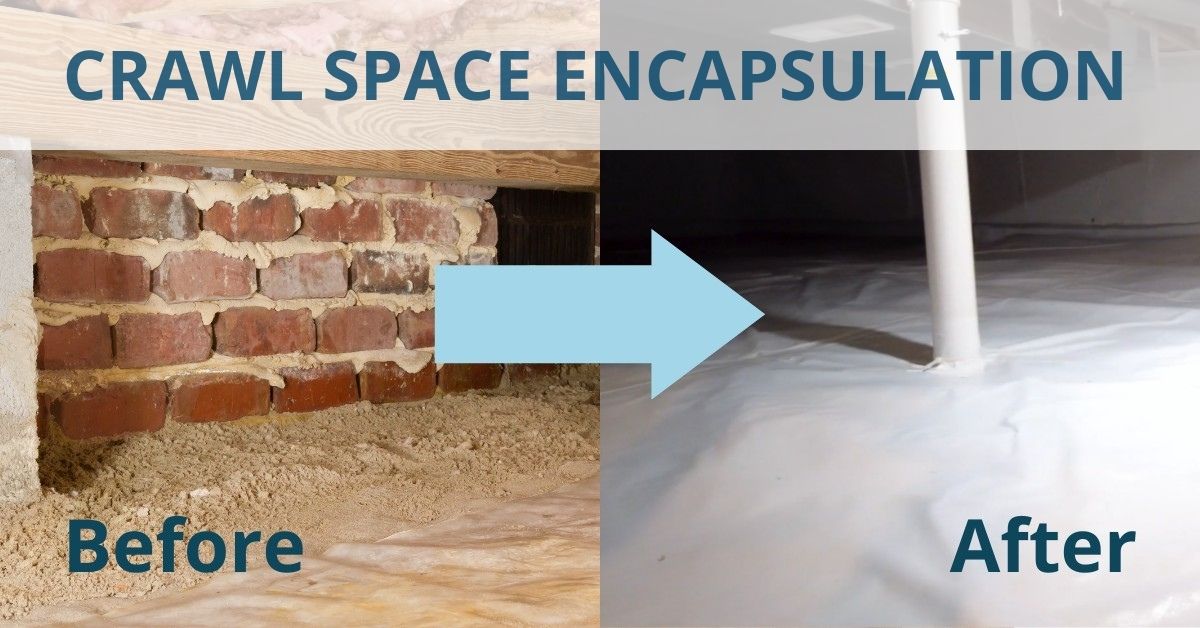 The #1 Crawl Space Encapsulation & Waterproofing in Fort Lee, NJ
Does your home sometimes smell musty and humid, especially after a heavy rain? Even if you double-check the windows and doors, that odorous air may be coming from beneath your feet. 
Crawl spaces tend to become traps for water and humidity, which then causes mold growth, wood rot, and even attracts termites. But that humid, moldy air doesn't just stay down there–that nasty air also flows up into your living spaces.
Blue Umbrella's crawl space encapsulation and waterproofing solutions can help you breathe freely again! Our experts use only the best quality products to seal your crawl space against outside moisture and protect it from water intrusion.
Here's how Blue Umbrella Waterproofing saves and protects your crawl space!
Blue Umbrella Waterproofing begins by removing any standing water in your crawl space.

Then, our crawl space experts install drainage channels along the perimeter of your crawl space. Any captured water will be guided to the sump pit.

Then, we install a Blue Angel sump pump into the sump pit. We also use the Shipshape sump pump monitoring system.

Next, we'll seal your crawl space with a protective 14-mil Flexi-Seal vapor barrier. This keeps outside moisture out of your crawl space. We will also seal any openings, such as your crawl space vents and doors.

We also install an AprilAire crawl space dehumidifier to provide an extra layer of defense against excess humidity, mold growth, and wood rot.
Have Crawl Space Moisture Problems in Your Home?
Blue Umbrella can help. We are Middlesex's experts for crawl space encapsulation and repair.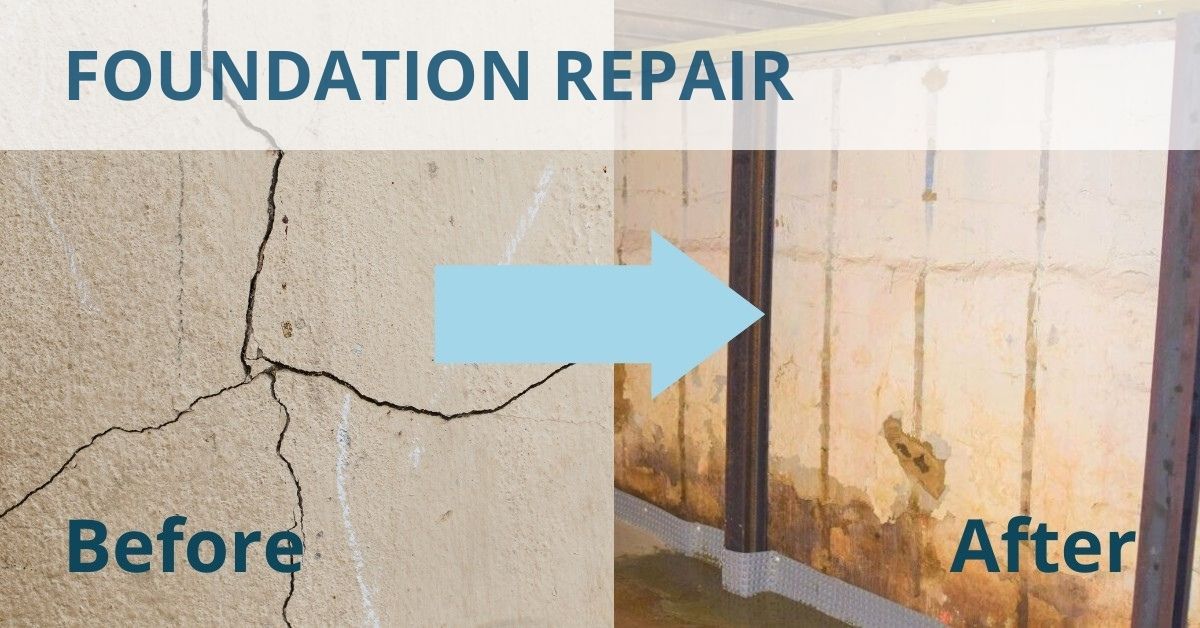 Fort Lee's Authority in Foundation Repair
You've probably heard that foundation cracks are normal to see–but that's only if they've been there since construction, formed when the concrete was drying.
If you suddenly discover a foundation crack where there hasn't been one, chances are an external factor is creating it. In those cases, addressing the problem as soon as possible is important. Allowing a foundation crack to get worse can lead to other foundation problems and allow groundwater to leak through.
Imagine the foundation to be the hull of a ship. If the ship has sprung a leak, you'd want to patch it up as soon as possible to avoid sinking. The same goes for a cracked foundation; it could mean more trouble to come if something isn't done.
Fortunately, Blue Umbrella has the industry-leading solutions you need, whether you face a bowing, leaning, or shearing basement wall.
Using the incredible strength of carbon fiber AND kevlar, Blue Umbrella proudly uses Fortress Stabilization Systems' InvisiBeam ICC-ES-certified carbon fiber straps to reinforce your basement walls. These are perfect for basement walls with less than 2 inches of deflection.
For basement walls experiencing a deflection of over 2 inches, steel I-beams offer the strength and support needed to prevent your basement wall from moving further.
What Causes a Bowing Basement Wall?
Bowing basement walls, also described as bulging basement walls, occur when the wall begins to bow inwards along the middle of the wall. Bowing is usually caused by a significant amount of pressure being applied to the wall over time. For most cases, the cause is what's known as hydrostatic pressure.
Whenever it rains, all that water in the soil can place a lot of weight on your basement walls. While the concrete may hold strong for a long while, it will slowly but surely weaken because of this repeated water pressure. That's when a lateral crack will form across the middle of the wall and start to bow inward.
Blue Umbrella's foundation repair experts will help you find the best solution for your bowing basement wall or any other foundation problems in Fort Lee, NJ!
Preparing Your Fort Lee Property for Other Projects
Having to do home repairs can be a stressful time. We know this all too well as homeowners ourselves! That's why Blue Umbrella Waterproofing is committed to providing guidance and support every step of the way, whether it's basement waterproofing, foundation repair, or crawl space encapsulation your Fort Lee home requires.
Fort Lee, NJ Borough Building Department
Phone: 201-592-3500 x1503
Location: 1365 Inwood Terrace Fort Lee, NJ 07024
Hours: Mon - Fri: 8:30am-4pm

Helpful Fort Lee, NJ Links
Fort Lee, NJ Building Department
Fort Lee Building Staff Directory
Permit Requirements
Suggested Contractors for Your Other Fort Lee Projects
While Blue Umbrella doesn't endorse any of the companies listed here, we wanted to give you some suggestions to help you along with any other projects you may have for your Fort Lee property.
Plumber
Schaaf Plumbing & Heating Inc
586 Bergen Blvd, Ridgefield, NJ 07657
201-945-4992
Electrician
Xpert Electric
1703 80th St, North Bergen, NJ 07047
201-801-4423
Driveway Paving Contractor
Accurate Paving Inc.
46 Barkley Ave, Clifton, NJ 07013
973-777-5885
Masonry Contractor
Skyline Construction Group
69 Main St, Fort Lee, NJ 07024
201-989-6560
Landscaper
JKPOH Landscaping Inc
2037 Lemoine Ave #190, Fort Lee, NJ 07024
201-831-2679
Blue Umbrella: Shielding Your Fort Lee, NJ Home From All Rainy Days
Thousands of property owners across Fort Lee and the rest of New Jersey already count on Blue Umbrella to be the protection they need. 
With our industry-leading products and our knowledgeable experts, your home will be made safe and dry. With our transferable lifetime warranty and Umbrella Maintenance Plan, you can be sure that your Blue Umbrella solutions will continue to do their job right year after year!
Enjoy a healthier and happier home in Fort Lee, NJ, with the waterproofing and foundation repair services of Blue Umbrella! Call your local experts at Blue Umbrella for a free inspection and price quote!
Basement, Crawl Space & Foundation Solutions
If you live in Middlesex, give us a call today to get your free home inspection and estimate!
Get My FREE Estimate
Schedule a free inspection today!
Subscribe to our newsletter for the latest tips, tools & news!
Blue Umbrella Waterproofing Proudly Serves These Areas
For more information about basement waterproofing services or to find out if Blue Umbrella serves your area, see our complete service area.