Protecting Kearny, NJ Homes with Foundation Repair and Basement Waterproofing
Kearny's #1 Trusted Contractor in Foundation Repair, Basement Waterproofing, and Crawl Space Encapsulation
Flooded basements and damp, moldy crawl spaces are both things that no Kearny property owner wants to discover. Too much moisture can lead to problems in your home's lower level: toxic mold, wood rot, termites, dust mites, and even rats!
But with the right waterproofing system in place, you can keep all those problems where they belong: outside the home. That's when people call for the professionals at Blue Umbrella Waterproofing!
Thousands in Kearny and across New Jersey already enjoy the lasting protection that our solutions provide. Whether it's basement waterproofing, foundation repair, or crawl space encapsulation, Blue Umbrella has the solution for you!
Why Kearny Loves Blue Umbrella Waterproofing
Quality is Blue Umbrella's #1 policy. It's in everything we do! Over the decades that we've been in operations, here are some of the reasons why thousands across New Jersey trust in Blue Umbrella Waterproofing:
Free Inspection.

Our experts will look for problem signs and determine the problem sources. Then, we'll formulate a solution to address each problem source.

Zero-Obligation Price Quote.

We'll provide a detailed price quote explaining our solution and how it addresses your problems. You'll find that we don't cut corners. We offer the best because you deserve the best!
Transferable lifetime warranty. A Blue Umbrella solution is one that lasts. We offer a lifetime warranty to provide you with true peace of mind.
Basement Waterproofing & Foundation Repair
Need an estimate? Call us to schedule one today!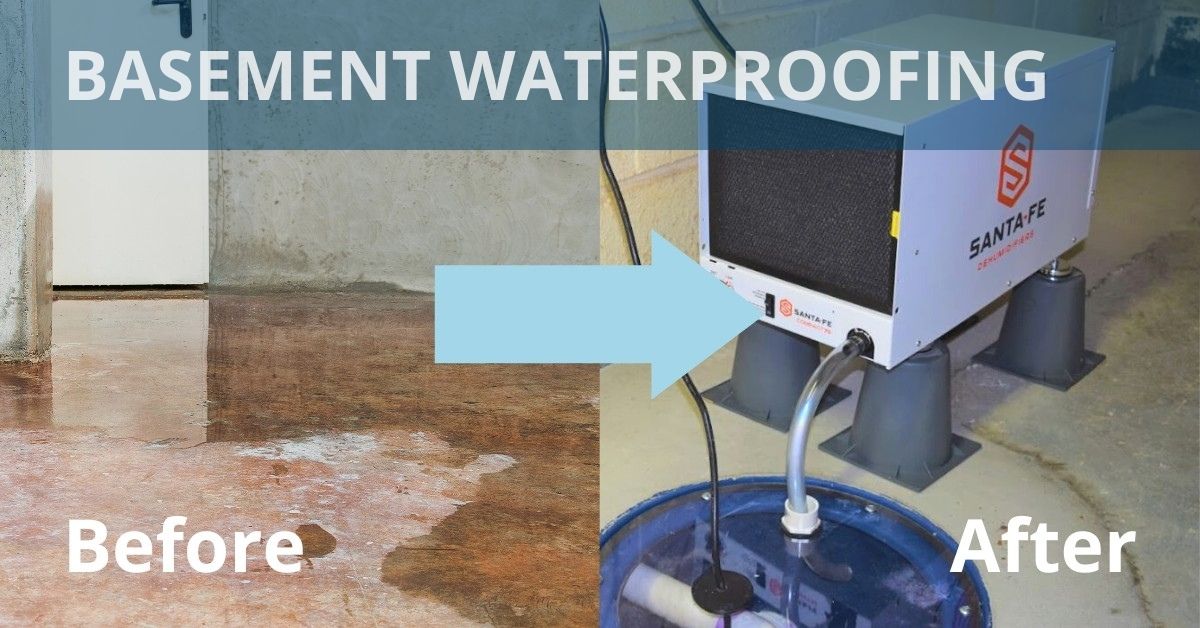 Kearny, NJ's #1 Local Basement Waterproofing Contractor
It's in our name! Blue Umbrella Waterproofing has wet basement repair down to a science. After we've thoroughly inspected your home for problem signs and problem sources, our waterproofing experts will have long-lasting solutions to address every one of them. 
From high-quality products to our thoroughly designed waterproofing systems, you can always trust Blue Umbrella to keep your basement dry and your home healthy. We also offer our Umbrella Maintenance Plan to help make sure your waterproofing system is prepared for any rainy day that comes your way!
Our basement waterproofing system may include these components:
4" white, rigid PVC drainage channels

Blue Angel Sump Pumps, we offer both Professional and Premium Series

AprilAire E100 100-Pint Whole-House Dehumidifier

Richtech Industries' 14-mil Flexi-Seal vapor barrier

ShipShape Sump Pump Monitoring System
Signs That You May Need Basement Waterproofing
Here are some warning signs that your basement requires quality waterproofing:
Water seeping through the basement cove

Water leaking through basement wall or floor cracks

Mold growth on the walls, floor, equipment, or stored items

Wood rot in your wooden supports

Flooded basement after it rains
Nasty mold-flooded basements, no one likes a wet basement situation. Should you discover any of these problem signs developing, contact Blue Umbrella Waterproofing, and we'll be happy to schedule you for a free inspection and estimate!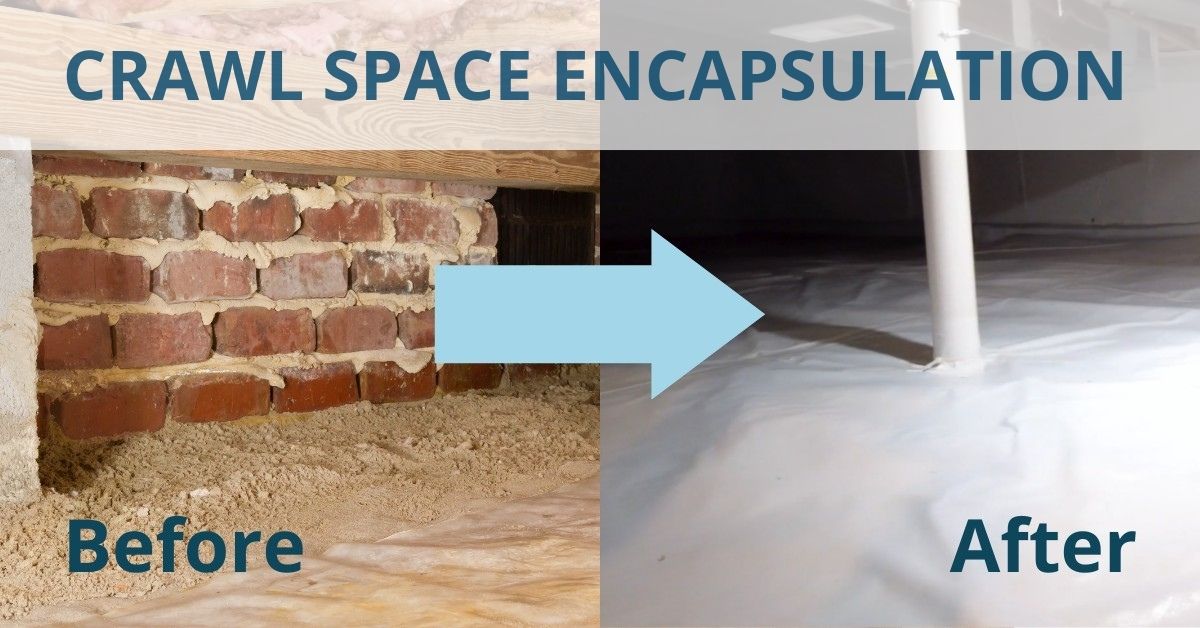 Crawl Space Encapsulation & Waterproofing Services in Kearny
Whatever happens in your crawl space doesn't always stay down there. The air in your crawl space is always getting swept up into your living spaces thanks to the Stack Effect (or chimney effect). Whether it's mold spores, outside humidity, or even pest-related odors, it's all getting into your home and harming your air quality. 
Blue Umbrella offers expert crawl space encapsulation and waterproofing services for the people of Kearny. Our crawl space solutions may include these components:
4" white, rigid PVC drainage channels

Blue Angel Sump Pumps, we offer both Professional and Premium Series

AprilAire E070 70-Pint Dehumidifier

Richtech Industries' 14-mil Flexi-Seal vapor barrier

ShipShape Sump Pump Monitoring System
Is Crawl Space Mold Dangerous?
Mold spores are virtually everywhere you may go. You've probably heard of some of the notorious ones like toxic black mold, but fortunately, these kinds of molds are rarely in a concentration that can affect you. 
It's only when there's enough moisture present that those spores will activate, colonize, and spread. Then, it becomes a problem for your Kearny home as the air fills with new spores.
Mold growth in your crawl space will increase the presence of mold spores that enter your living space, which can trigger allergic reactions and asthma attacks, and some types of mold can even cause infections in those with weakened immune systems.
The best solution is to keep your crawl space dry with Blue Umbrella's crawl space encapsulation and waterproofing solutions. Low enough moisture levels keep mold at bay. Our AprilAire dehumidifier controls moisture levels in an encapsulated crawl space!
Have Crawl Space Moisture Problems in Your Home?
Blue Umbrella can help. We are Middlesex's experts for crawl space encapsulation and repair.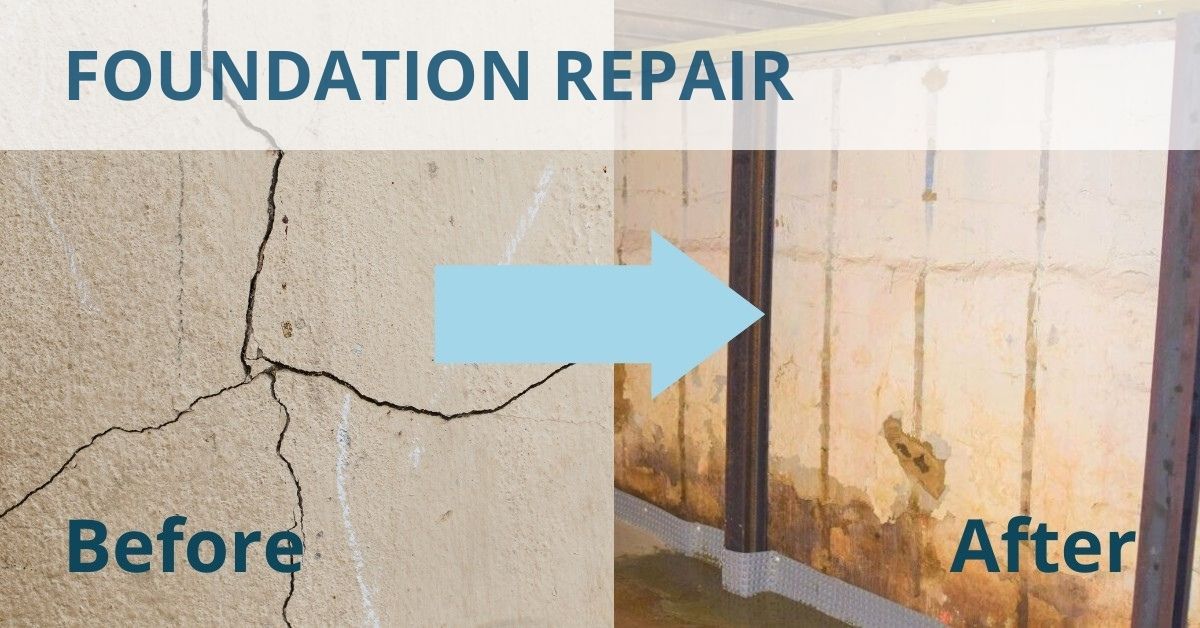 Expert Foundation Repair in Kearny, NJ
Your foundation is one of the most important parts of your home's well-being. That's why having the right products installed by skilled experts is important to ensure proper installation.
Blue Umbrella Waterproofing not only has the expertise, but we also use industry-leading products. One such high-quality product includes the Fortress Stabilization Systems' InvisiBeam ICC-ES-certified carbon fiber straps, the only code-approved solution for basement wall reinforcement. Along with our quality carbon fiber straps, we offer steel I-beams as another foundation repair solution.
With Blue Umbrella on your side, you can rest easy knowing that we'll return strength and stability to your basement walls.
We specialize in fixing foundation problems, including:
Foundation cracks

Bowing Basement Walls

Leaning Basement Walls

Shearing Basement Walls
For basement walls with a deflection of less than 2 inches, our carbon fiber straps from Fortress Stabilization Systems are a perfect solution. Along with the Invisibeam carbon fiber straps, the product is further strengthened with a top anchor and a bottom anchor, offering unmatchable support for your basement wall.
For basement walls experiencing a deflection of over 2 inches but less than 3 inches, steel I-beams are a classic and reliable solution that prevents your basement wall from further movement.
What's the Difference in Blue Umbrella's Carbon Fiber Solution?
Not all carbon fiber products are made equal. In fact, most competitors opt for a cheaper carbon fiber fabric. Our solutions from Fortress Stabilization Systems utilize pre-cured straps of unidirectional carbon fiber combined with Kevlar. These make for more reliable installations and a far more robust solution to other options.
Thanks to the strength and reliability of Fortress Stabilization Systems' InvisiBeam carbon fiber straps, even the Department of Transportation has approved it. These are the same products used to reinforce bridges, garages, and even hotels.
Your Kearny home deserves the best in foundation repair. You can always depend on Blue Umbrella Waterproofing to deliver!
Preparing Your Kearny, NJ Property
From the start of the project, we'll be there to provide guidance and support. Our experts are always happy to answer your questions and explain how our solutions work to address your home's problems.
Kearny Building Inspector & Construction
Phone: (201) 955-7880
Location: 412b Kearny Ave, Kearny, NJ 07032

Helpful Kearny, NJ Links
Kearny Construction Code Enforcement
Kearny PDF Construction Code
Kearny Online Permit Portal
Suggested Contractors for Your Other Kearny Projects
While Blue Umbrella does not endorse these listed companies, we hope this will help get you started searching for your other projects.
Plumber
United Newark Plumber, Drain & HVAC Co.
301-309 Mt Pleasant Ave, Newark, NJ 07104
862-229-9649
Electrician
Ampacity Electric | Electrician & EV Charger Installation
55 Schuyler Ave APT 18, North Arlington, NJ 07031
201-406-2855
Driveway Paving Contractor
Exteriors Designs LLC - Decks, Pergolas, Pavers, Concrete
73-75 Rutherford Pl, Kearny, NJ 07032
201-396-2409
Masonry Contractor
Platinum Brick and Block, LLC
5 Brill St, Newark, NJ 07105
201-428-7754
Landscaper
Excellent Landscaping Llc
11 E Sylvan Ave, Newark, NJ 07104
862-371-2823
Wet Basement Problems are Stressful, Fixing It Shouldn't Be!
At Blue Umbrella Waterproofing, we're committed to going above and beyond for our Kearny, NJ customers. As homeowners ourselves, we know how stressful it can be to discover a flooded crawl space or the looming sight of a leaning basement wall. That's why we try to give you a worry-free experience while we repair your problems.
Along with our free inspection and zero-obligation price quote, you'll enjoy the lasting peace of mind provided by our transferable lifetime warranty and Umbrella Maintenance Plan.
Even after the project, our lifetime warranty means you'll always have us on your side to ensure that your Blue Umbrella solution always does its job right!
Contact us today to schedule a free inspection and to receive a detailed price quote at no obligation. We look forward to keeping your home safe, dry, and healthy!
Basement, Crawl Space & Foundation Solutions
If you live in Middlesex, give us a call today to get your free home inspection and estimate!
Get My FREE Estimate
Schedule a free inspection today!
Subscribe to our newsletter for the latest tips, tools & news!
Blue Umbrella Waterproofing Proudly Serves These Areas
For more information about basement waterproofing services or to find out if Blue Umbrella serves your area, see our complete service area.