Reliable Basement Waterproofing and Foundation Repair for Middlesex, NJ Homes
Your Local Crawl Space Encapsulation, Basement Waterproofing, and Foundation Repair Experts in Middlesex
Are you worried about mold growing in your basement? Is water pooling along the corners of your basement whenever it rains? With the basement waterproofing and foundation repair services of Blue Umbrella, your home in Middlesex, NJ, can be made safe and dry once again! 
For decades, we've provided Middlesex's residents and business owners with high-quality foundation repair, basement waterproofing, and crawl space encapsulation to ensure that water problems are the last thing they need to worry about.
Why Blue Umbrella is the Favorite in Middlesex, NJ
Worry-free home repair with a free inspection and a zero-obligation price quote.
Long-lasting peace of mind with our transferable lifetime warranty 
Our Umbrella Maintenance Plan keeps your home ever-ready against all rainy days
Blue Umbrella Waterproofing is the #1 expert in waterproofing and foundation repair, with decades of experience
We treat every home like our own - with the utmost care and respect!
At Blue Umbrella, quality is our policy! We get every job done the right way!
With Blue Umbrella on the job, rest assured that your property's foundation will remain solid and stable, and your basement will be nice and dry! We've served thousands of properties throughout New Jersey. Whether you're a resident living on Howard Ave or own a commercial property along Lincoln Blvd, Blue Umbrella has an industry-leading solution for you. Contact us today for a free inspection and a detailed price quote.
Basement Waterproofing & Foundation Repair
Need an estimate? Call us to schedule one today!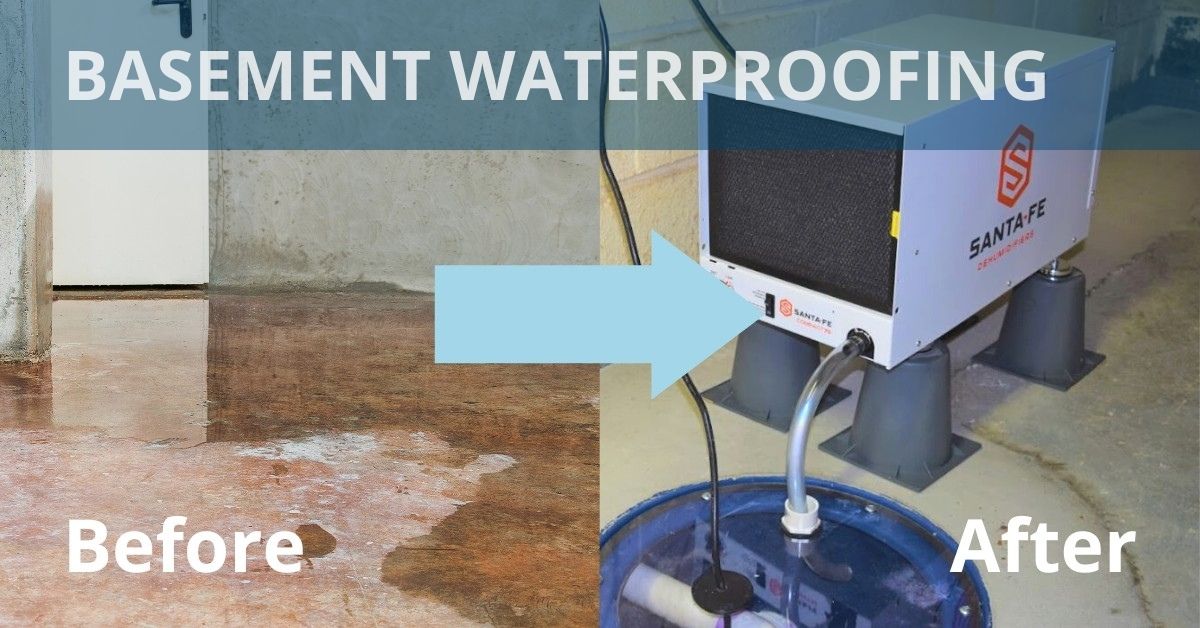 The #1 Basement Waterproofing Contractor in Middlesex, NJ
A wet basement can spell trouble in the form of property damage, nasty mold growth, and even pests like termites. Blue Umbrella Waterproofing creates a unique and comprehensive solution that meets your home's needs so it can be a safe, dry, and healthy space for you and your family.
Interior and Exterior: The Two Kinds of Waterproofing
Blue Umbrella offers interior and exterior waterproofing to protect Middlesex properties from water intrusion. Generally, exterior waterproofing is best for new construction, while interior waterproofing is excellent for existing homes and properties because it's less invasive and more affordable.
The Interior Waterproofing Process
Here's a quick look at how we do interior waterproofing:
We drill weep holes along the bottom of your basement walls.

Then we install drainage channels along the basement perimeter beneath the floor slab that collect any water entering through the weep holes. The drainage channels lead to a sump pit.

Next, we install a Blue Angel sump pump in the sump pit that pumps the collected water out of your basement.

We also install a basement dehumidifier to protect against excess humidity, which can lead to hazardous mold and wood rot.
The Exterior Waterproofing Process
Here's how we do exterior waterproofing:
Blue Umbrella excavates the soil around your exterior foundation.

Then, our team installs a blue skin membrane, sealant, and drainage board against the foundation wall. The membrane prevents any outside water from reaching your basement walls. 

We backfill the excavated soil around your foundation, and your exterior waterproofing system is ready!
While it seems like a DIY project on paper, small mistakes can make your waterproofing system ineffective. You need the expertise of a company like Blue Umbrella Waterproofing to ensure your home is well-protected against all rainy days in Middlesex, NJ. And remember to keep your waterproofing system working 100% with the help of our Umbrella Maintenance Plan! option.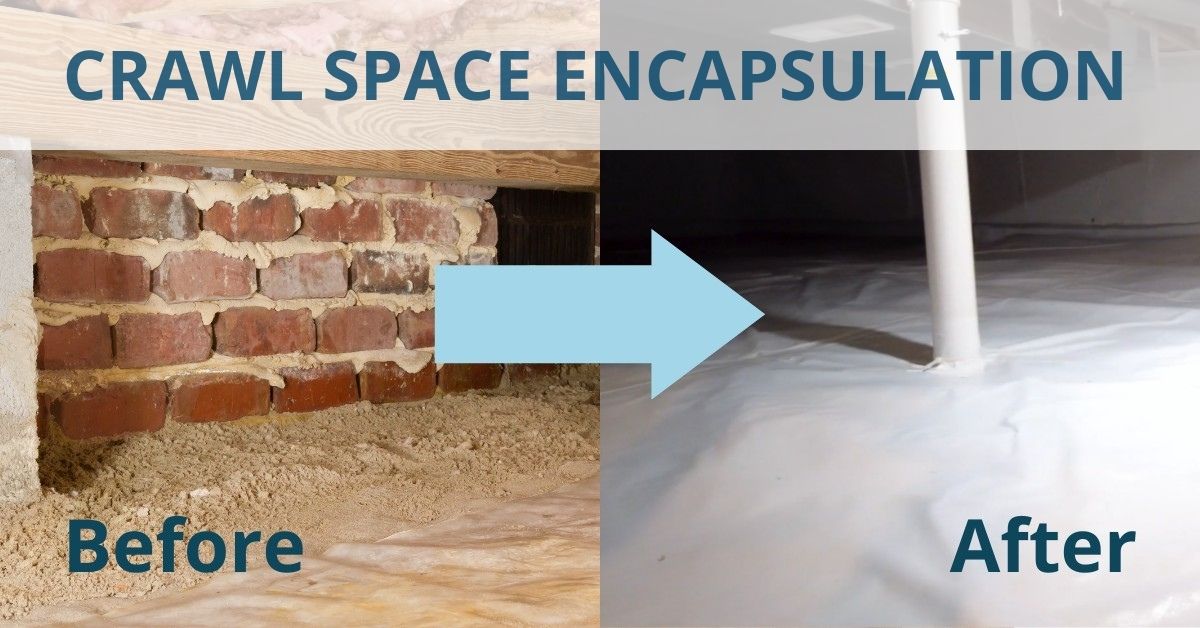 Middlesex's Trusted Name in Crawl Space Encapsulation & Waterproofing
Just like basements, crawl spaces need protection against water intrusion too! Though crawl spaces were initially designed to protect a home from the moisture of the soil below, ironically, crawl spaces often become traps for moisture and pooling water.
Blue Umbrella knows how to protect your crawl space from moisture-related problems using crawl space waterproofing and encapsulation.

We first remove any standing water in your crawl space.

Our team then installs drainage channels along the perimeter of your crawl space, all leading to a sump pit.

We add a Blue Angel sump pump into a sump pit to pump any water out of your home.

We encapsulate your crawl space with a thick, protective vinyl liner and any seal openings like vents and doors.

We install a crawl space dehumidifier to guard against mold growth and wood rot.
What Lurks in a Wet Crawl Space?
Mold, wood rot, termites, oh my! A damp crawl space can become a center of mold and infestation. Mold spores can trigger allergies and asthma attacks, while termites and wood rot will wreak havoc on your wooden foundation supports. Must crawl space air won't stay down there for long either–due to the Stack Effect. The smelly, humid air will travel upstairs, affecting your home's air quality. But crawl space waterproofing and encapsulation helps you avoid all of these problems.
Have Crawl Space Moisture Problems in Your Home?
Blue Umbrella can help. We are Middlesex's experts for crawl space encapsulation and repair.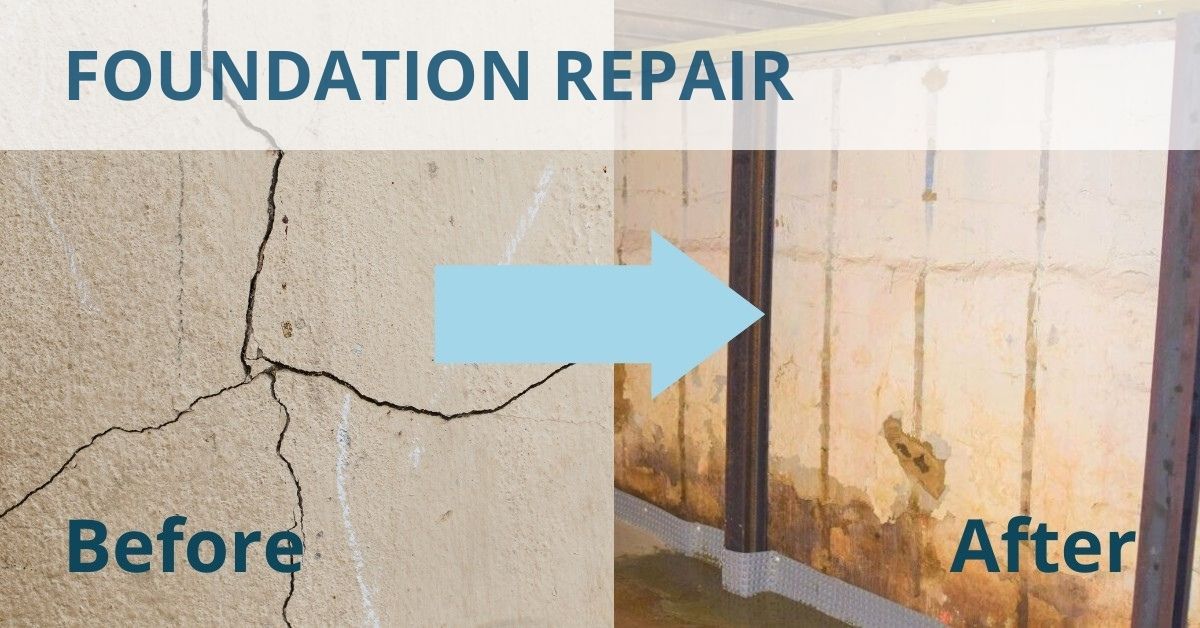 The Best Foundation Repair for the Homes of Middlesex, NJ
The health of your foundation directly impacts the rest of your home. That's why if you notice a growing crack in your foundation or, worse,  a bowing or shearing basement wall, it's essential to contact the professionals at Blue Umbrella to fix those foundation problems as soon as possible.
Blue Umbrella proudly uses Fortress Stabilization Systems' InvisiBeam ICC-ES-certified carbon fiber straps - perfect for repairing basement walls with less than 2 inches of deflection. These carbon fiber straps combine the strength of both carbon fiber AND kevlar and are proudly made here in America.
An ideal solution for basement walls experiencing a deflection of over 2 inches, steel I-beams have the strength to stop further movement of your foundation walls.
Preparing Your Middlesex Home for Projects
Whether it's foundation repair, basement waterproofing, or crawl space encapsulation, Blue Umbrella is committed to providing you with the guidance and support needed to ensure a smooth home repair experience.

Middlesex Construction Department
Phone: 732-356-7400 
Location: 1200 Mountain Avenue, Middlesex, New Jersey 08846

Helpful Middlesex, NJ Links
Middlesex Construction Departments
Middlesex Construction Forms
Codebook
Suggested Contractors for Your Other Projects in Middlesex
While Blue Umbrella does not endorse any listed companies, these companies can provide a starting point if you have additional home projects.
Plumber
Quality Pro Services LLC
147 Union Ave Suite 2D, Middlesex, NJ 08846
732-400-4921
Electrician
Frank Mineo Electrical Contractor, Inc.
120 E Union Ave, Bound Brook, NJ 08805
833-832-0051
Driveway Paving Contractor
Asco Driveways and Patios
331 Lincoln Blvd, Middlesex, NJ 08846
908-906-0945
Landscaper
Randy's Pro Landscaping & Tree Service
100 W Main St, Bound Brook, NJ 08880
732-592-1577
Shield Your Middlesex, NJ, Home With Blue Umbrella!
While you can't wish the rain away, you can have Blue Umbrella protect your basement or crawl space from moisture. We are Middlesex's experts for waterproofing and foundation repair - using only industry-leading methods and products to get the job done the right way.
Contact us today to schedule a free inspection and to receive a detailed no-obligation estimate. Make sure to ask about our transferable lifetime warranty and Umbrella Maintenance Plan!
Basement, Crawl Space & Foundation Solutions
If you live in Middlesex, give us a call today to get your free home inspection and estimate!
Get My FREE Estimate
Schedule a free inspection today!
Subscribe to our newsletter for the latest tips, tools & news!
Blue Umbrella Waterproofing Proudly Serves These Areas
For more information about basement waterproofing services or to find out if Blue Umbrella serves your area, see our complete service area.