Foundation Repair and Basement Waterproofing in Newark, NJ
Your Trusted Newark Contractor for Basement Waterproofing, Foundation Repair, and Crawl Space Encapsulation
Are you tired of finding your basement flooded whenever there's a storm? Get rid of that sinking feeling with the experts at Blue Umbrella! We're your local foundation repair and waterproofing company that protects your Newark, NJ home with our foundation repair, basement waterproofing, and crawl space encapsulation solutions. From residential homes to commercial properties, we know how to keep buildings strong and dry all year long!
See Why Newark Residents Love Blue Umbrella:
Stress-Free Customer Experience:

Enjoy a complimentary inspection and get a detailed estimate, completely obligation-free!

A Warranty That Lasts a Lifetime:

Enjoy a transferable warranty that guarantees peace of mind.

Safeguard your waterproofing with our

Umbrella Maintenance Plan

and prepare for future rainy days.

Decades of experience

means we're the masters at waterproofing and foundation repair!

We complete every job with the

utmost care and respect

, treating each home as our own.

Excellence takes precedence! At Blue Umbrella, the job's not done until it's done the right way!
Thousands of property owners across NJ already trust Blue Umbrella as their local contractor for foundation repair and basement waterproofing. Whether you're a homeowner living along Belmont Dr. or a business owner located along West Mt Pleasant Ave, having a safe and dry property is just a call away! Contact us today to schedule a free inspection of your Newark property and to receive a detailed estimate!
Basement Waterproofing & Foundation Repair
Give us a call for a free inspection and estimate today.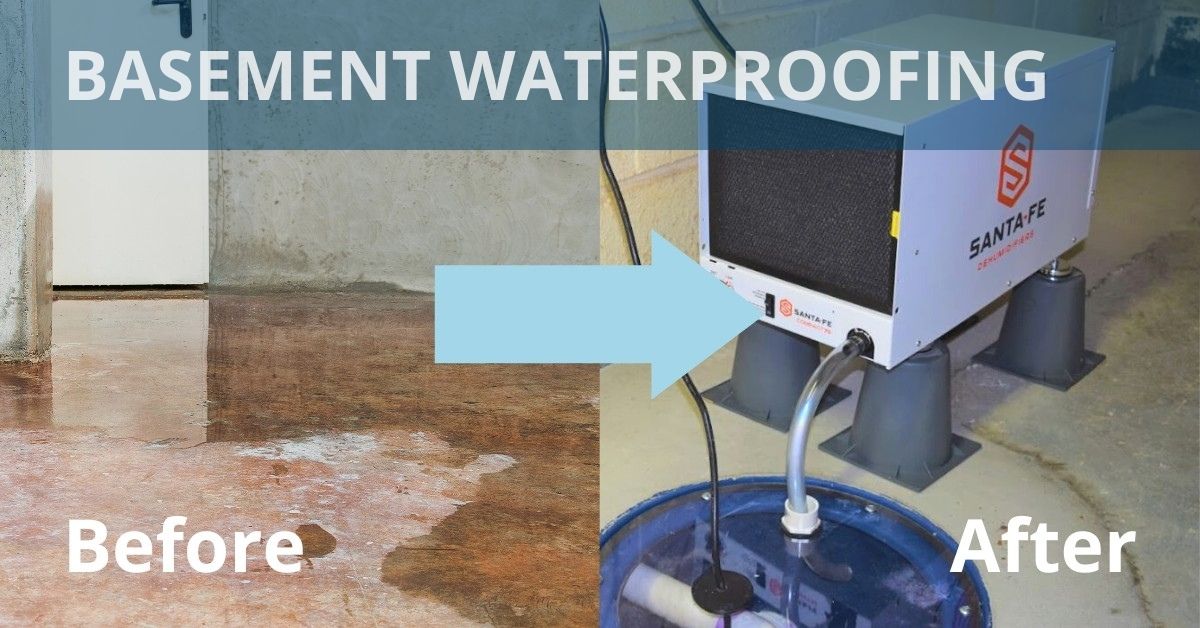 The #1 Basement Waterproofing Contractor in Newark, NJ
Going to The Funplex with the family for some water park fun? That's awesome! Having a rain storm turn your basement into an indoor pool? Less fun. Aside from not having any water slides, a flooded basement can lead to a host of nasty problems like mold growth, and that's before accounting for any damaged belongings.
Blue Umbrella has decades of experience keeping homes like yours safe, dry, and healthy! Our Newark waterproofing experts will check for any problem signs sources during your free inspection. Then we'll develop a comprehensive, custom-designed solution to keep all water intrusion out of your basement!
Should You Choose Exterior Basement Waterproofing or Interior Basement Waterproofing?
That depends! Both are effective methods of waterproofing your basement, but Blue Umbrella will help determine the best option for your unique situation.
Truthfully, both interior and exterior basement waterproofing are effective methods for keeping your Newark home dry. But depending on whether you're building a new home or have an existing one, one option may be better.
Interior Waterproofing for Your Newark Home
Here's a quick look at how we do interior waterproofing:
Blue Umbrella Waterproofing drills weep holes around the perimeter of your basement, along the bottom of the basement walls.

We install drainage channels at a pitch along the basement perimeter under the floor slab below the weep holes. 

Next, we install a new Blue Angel sump pump in the sump pit. The sump pump takes any water collected and evacuates it through a discharge line.

Our waterproofing experts will install a basement dehumidifier further to protect your basement from mold growth and excess humidity.

You enjoy a safe and dry Newark home!
Exterior Waterproofing for Your Newark Home
Here's how we do exterior waterproofing:
Blue Umbrella excavates the soil around your exterior foundation.

Next, our waterproofing team installs a blue skin membrane, sealant, and drainage board directly against the foundation wall.

To complete the job, we backfill the excavated soil onto your foundation.
While it may seem like a simple list of steps, waterproofing requires knowledgeable hands and careful installation to ensure that your waterproofing works as intended. You wouldn't ask a boat mechanic to fix a rocket ship, would you? Ensure you get your waterproofing done by the experts at Blue Umbrella for the best results!
So which waterproofing method is for you? Since they are both effective, generally, indoor waterproofing is the better option for existing homes so you can avoid the expense and costly excavation of your yard, driveway, and gardens to access the foundation. But, if your home is being built and the foundation is already exposed, exterior waterproofing can be a good option.
Making Sure Your Waterproofing Continues Working!
Like giving your car an oil change or dusting off the internal parts of your computer, your waterproofing also requires maintenance to ensure it's working at full efficiency!Our Umbrella Maintenance Plan is the perfect investment to ensure that your waterproofing system stays perfectly ready for the next storm–that way, you can focus on the more important things in life!
A Dry New Jersey Home is a Healthy One for You and Your Loved Ones
New Jersey is one of the rainier states in the US, leading to wet basement problems for homeowners that don't have adequate basement waterproofing in place. Some of these problems include:
Mold growth

Wood rot

Termites

Dust Mites

Excess Humidity and Decrease in Air Quality
Getting the basement waterproofing your Newark, NJ home needs does more than keep things dry–it keeps all these problems out of your house!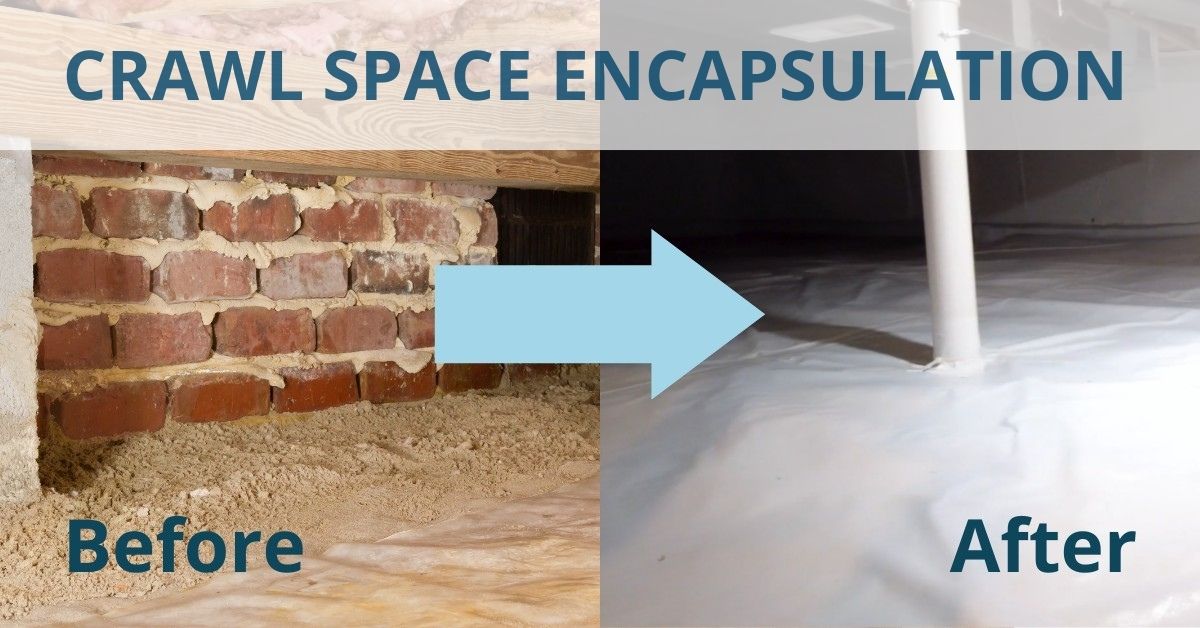 Your Trusted Experts for Crawl Space Encapsulation in Newark, NJ
Instead of a basement, some Newark homes have a crawl space. But just like basements, these crawl spaces can become moisture traps and are prone to water intrusion when not adequately protected.
Blue Umbrella offers expert crawl space encapsulation and crawl space waterproofing for your Newark home:
First, our crawl space team removes any standing water in your crawl space.

Next, we install drainage channels along the crawl space perimeter.

We install a reliable Blue Angel sump pump into the sump pit. A discharge line will run from the sump pit to the outside.

With the crawl space waterproofing in place, we next seal your crawl space using a thick, protective vinyl liner. We also seal and close any openings like crawl space vents and doors.

Finally, we add a crawl space dehumidifier to defend against mold growth and excess humidity.

The result: A dry and healthy crawl space! How's that for a breath of fresh air? (It's true! A sealed crawl space can significantly improve the air quality in your home.)
Have Crawl Space Moisture Problems in Your Home?
Blue Umbrella is the solution. We provide expert crawl space waterproofing and encapsulation in Bloomfield.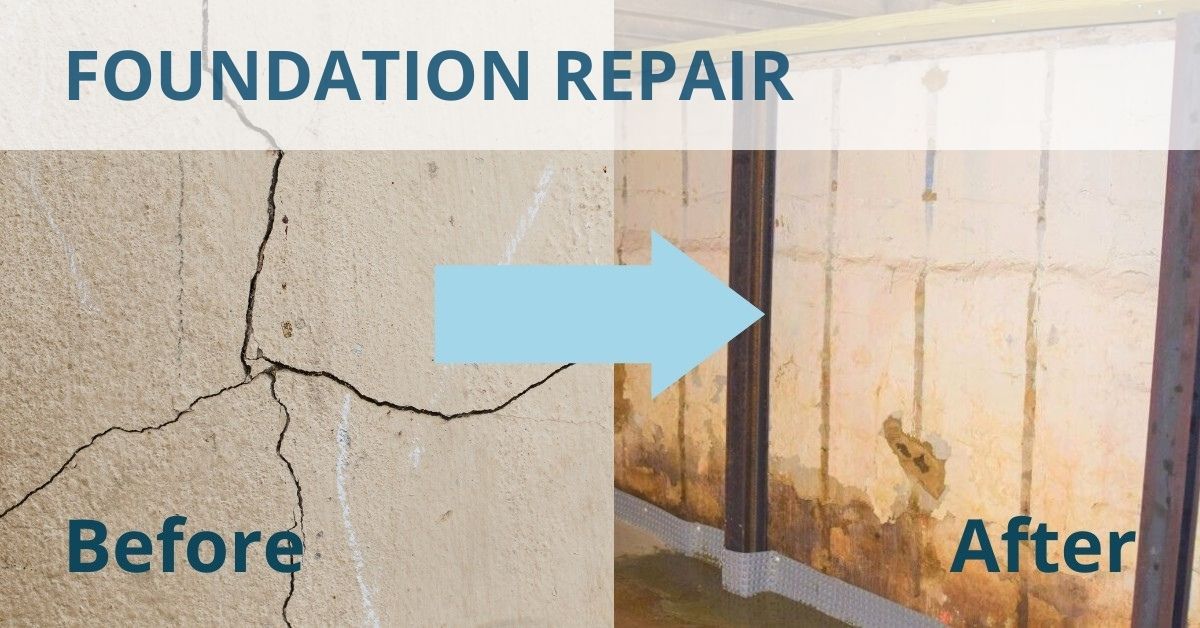 Your Local Authority for Foundation Repair in Newark
While not as alarming a sight as finding your house on fire, discovering a growing crack in your foundation should be addressed just as promptly! Ignoring a foundation problem like a widening crack or a bowing basement wall can result in further damage and higher repair costs! Blue Umbrella offers industry-leading solutions in protecting your Newark, NJ home from foundation problems.
Ideal for basement walls experiencing a deflection of less than 2 inches. While many foundation repair contractors are content to use standard, cheaply manufactured carbon fiber fabrics, Blue Umbrella repairs foundations in Newark with Fortress Stabilization Systems' InvisiBeam ICC-ES-certified carbon fiber straps. InvisiBeam carbon fiber straps are made in America and offer the combined strength of both carbon fiber AND kevlar. This unique combination creates a foundation repair product that's so strong it even works for larger commercial projects such as hotels!
Excellent for basement walls experiencing a deflection of over 2 inches, our steel I-beams prevent basement walls from moving further. We install the Steel I-beams flush against the basement wall every four feet, keeping the wall in place and preventing further bowing, tipping, or shearing.
Readying Your Newark, NJ Property
At Blue Umbrella Waterproofing, we are committed to delivering excellence from beginning to end. Whether your Newark home needs experienced basement waterproofing, crawl space encapsulation, or foundation repair, we'll provide you with guidance and support until the job is complete!
Newark City Hall
Phone: 973-733-3957
Location: 920 Broad Street Newark, NJ 07102

Helpful Newark, NJ Links
Newark City Hall
Other Local Companies for Your Other Newark Projects
While Blue Umbrella does not endorse these listed companies, we hope these suggestions will assist you in completing any other home projects you may have.
Plumber
Reliable Newark Plumber & Drain Cleaning
972 Broad St, Newark, NJ 07102
332-900-3077
Electrician
D & M Master Electric L.L.C.
280 Clinton Pl, Newark, NJ 07112
973-604-5628
Driveway Paving Contractor
Barleystone Paving and Masonry
201-554-4886
Landscaper
A CUT FROM ABOVE LLC
acutfromabove4.com
973-390-9460
Keep Away the Rainy Days in Newark with Blue Umbrella Waterproofing
For decades now, Blue Umbrella Waterproofing has been helping property owners like you with keeping their foundations strong and their homes dry. Life is better when you don't have to worry about every rainy day! 
Whenever you need local waterproofing and foundation repair in Newark, always call for Blue Umbrella Waterproofing. We'll be happy to schedule you a free inspection and provide you with a detailed estimate. Be sure to ask about our transferable lifetime warranty and our Umbrella Maintenance Plan!
Basement, Crawl Space & Foundation Solutions
If you live nearby, give us a call today to get your free home inspection and estimate!
Get My FREE Estimate
Schedule a free inspection today!
Subscribe to our newsletter for the latest tips, tools & news!
Blue Umbrella Waterproofing Proudly Serves These Areas
For more information about basement waterproofing services or to find out if Blue Umbrella serves your area, see our complete service area.