Quality Basement Waterproofing and Foundation Repair for Passaic, NJ Properties
The Trusted Company for Foundation Repair, Crawl Space Encapsulation, and Basement Waterproofing
Are you sick of seeing your crawl space look like an indoor swamp? Did your basement recently flood because of a bad storm? Waterproofing and foundation repair are essential to protecting your home and keeping you and your loved ones safe from the outside elements. 
Whether you need foundation repair, basement waterproofing, or crawl space encapsulation, Blue Umbrella has you covered! We offer our services to the homeowners and business property owners of Passaic, NJ. Call us for a free inspection and price quote, and protect what's yours!
Why People in Passaic Love Blue Umbrella:
A stress-free experience–get a

free inspection and a zero-obligation price quote.

Our

transferable lifetime warranty

offers unmatched peace of mind.

Keep your waterproofing system in tip-top shape with our

Umbrella Maintenance Plan.

With

decades of experience,

you can count on Blue Umbrella to give you the results you need.

Less mess, less stress! You can always depend on us to treat your home with

care and respect.
Quality first!

Blue Umbrella is committed to making sure the job gets done right!
Choosing a local basement waterproofing and foundation repair expert who knows the right solution is essential. With decades of experience serving thousands of property owners throughout New Jersey, Blue Umbrella Waterproofing has the experts to keep your home safe. 
Whether you're a homeowner living along Lafayette Ave or a business owner with a commercial property on Broadway, we can take care of all your waterproofing and foundation repair needs. Contact us for a free inspection and price quote today!
Basement Waterproofing & Foundation Repair
Need an estimate? Call us to schedule one today!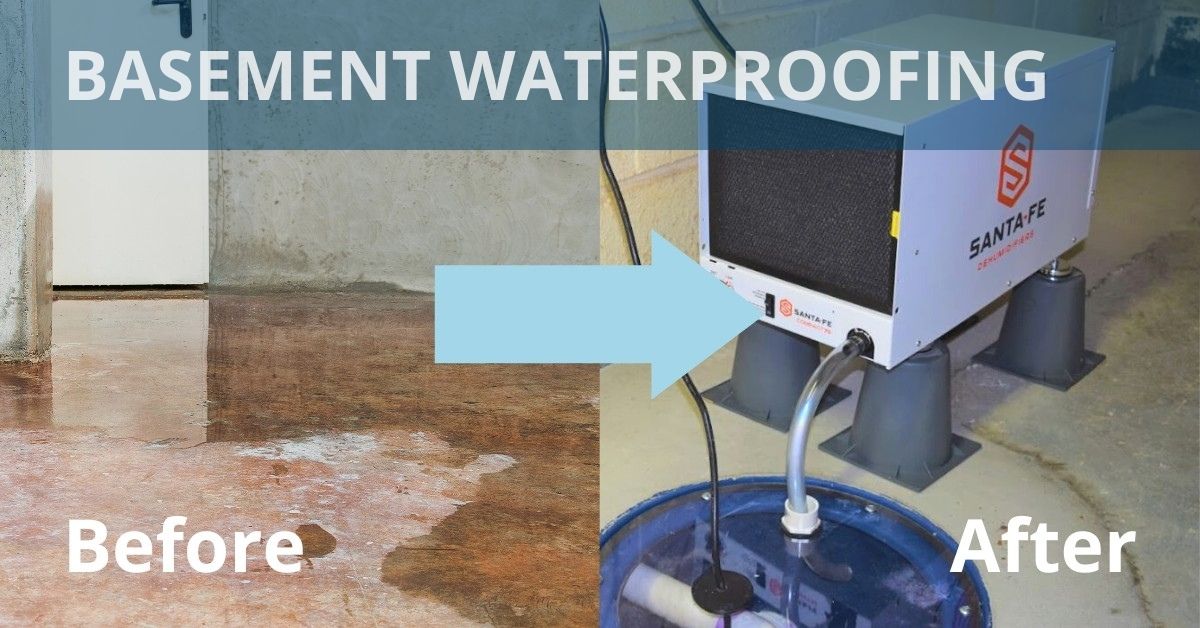 Passaic, NJ's Favorite Basement Waterproofing Contractor
Water is essential in your community, and the Passaic River plays a vital role in the Passaic community. But that doesn't mean you should have water in your basement. Too much moisture in the home can lead to mold growth, wood rot, termites, and even attract larger pests like rats. Who needs that?
Blue Umbrella knows well that every home is special and requires a unique solution. That's why our basement waterproofing solutions are made according to your home's specific needs so that every problem source is addressed and your home is kept dry and healthy for many years to come!
Interior and Exterior Waterproofing: Which do I need?
There are two kinds of waterproofing. Interior waterproofing involves a system being installed inside your basement, while exterior waterproofing involves a system being built around the perimeter of your home outside. 
But which of these systems do you need? It depends!
Exterior waterproofing is best installed while your home is being built – otherwise, it requires soil excavation around the foundation and can be disruptive to a finished home's landscaping. 
Interior waterproofing is perfect for existing homes because it's done inside the basement; this means it's less intrusive and more affordable for homeowners.
How Interior Waterproofing is Done
Here's a quick look at the interior waterproofing process:
First, Blue Umbrella drills weep holes along the bottom of your basement walls.

Next, we install drainage channels along the basement perimeter beneath the floor slab. The drainage channels will lead any captured water to a sump pit.

We install a Blue Angel sump pump in the sump pit that pumps any water up and out of your basement. 

As an added line of defense against hazardous mold, wood rot, and excess humidity, we also installed a basement dehumidifier.
How Exterior Waterproofing is Done
Here's a brief explanation of the exterior waterproofing process:
Blue Umbrella first excavates the soil around your exterior foundation.

Next, we install a blue skin membrane, sealant, and drainage board against the foundation wall.

Finally, we backfill the excavated soil around your foundation and your exterior waterproofing system is ready to go!
It's important to note that these are summaries of the two waterproofing processes. It may sound simple, but an expert hand must ensure the waterproofing system is installed correctly and does its job! For all your basement waterproofing needs, always count on Blue Umbrella to get the job done 100% right!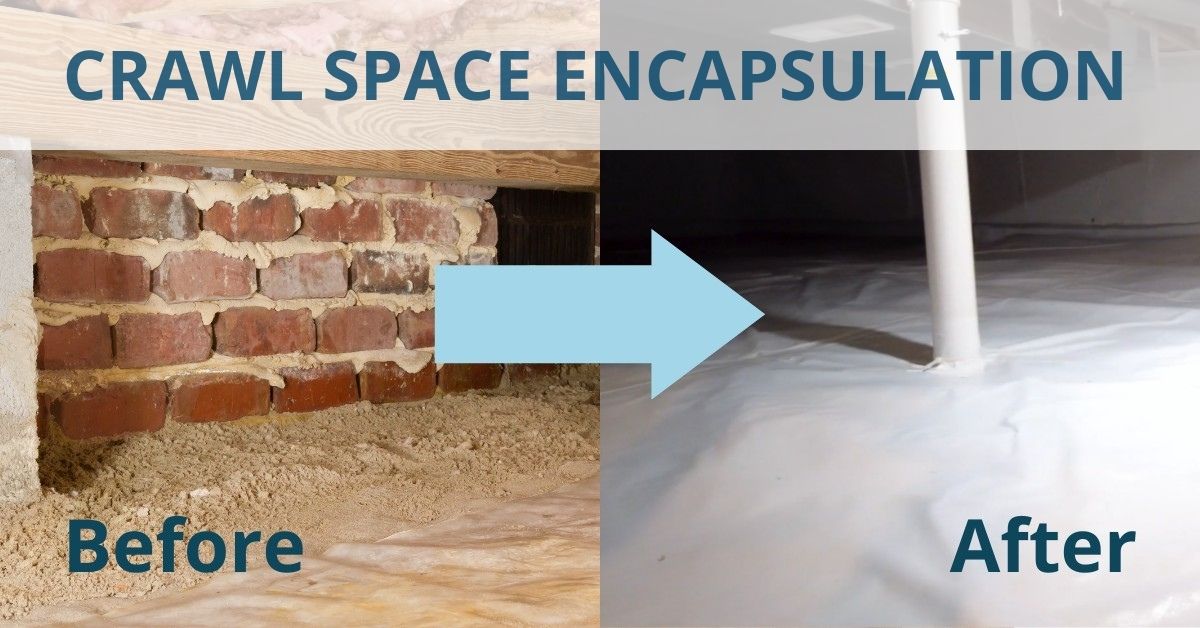 Your #1 Local Company in Crawl Space Encapsulation and Waterproofing
Just like basements, crawl spaces in homes also need protection against outside water and moisture. Historically, crawl spaces were meant to help protect your property against the moisture in the soil below. But unfortunately, it doesn't quite work out as planned. 
Often, crawl spaces become traps for humidity and water, turning into miniature swamps, especially when it rains. Worse still, due to what's known as the Stack Effect, your musty crawl space can negatively impact the air quality in the rest of your home.
Here's how Blue Umbrella Waterproofing saves and protects your crawl space!
To begin, Blue Umbrella will remove any standing water in your crawl space.

Next, our crawl space team will install drainage channels along the perimeter of your crawl space, all leading to a sump pit.

We then install a Blue Angel sump pump into the sump pit to evacuate any captured water.

We next seal your crawl space with a thick, protective vinyl liner. We'll also seal any openings like crawl space vents and doors.

We also install a crawl space dehumidifier for extra protection against mold growth and wood rot.
What's the Stack Effect?
Does the air in your home sometimes smell earthy and musty? Is your crawl space also having moisture problems and mold growth? It's likely connected. Due to the difference in temperature and air pressure, the air in your crawl space gets sucked into your living space like a vacuum.
Some of the icky things may be traveling from your crawl space into your home!
Humidity

Mold spores

Dust mite particles

Pollen
Fortunately, crawl space encapsulation and waterproofing can protect your Passaic home from these problems. With Blue Umbrella, healthy air, and a safe crawl space is just a call away!
Have Crawl Space Moisture Problems in Your Home?
Blue Umbrella can help. We are Middlesex's experts for crawl space encapsulation and repair.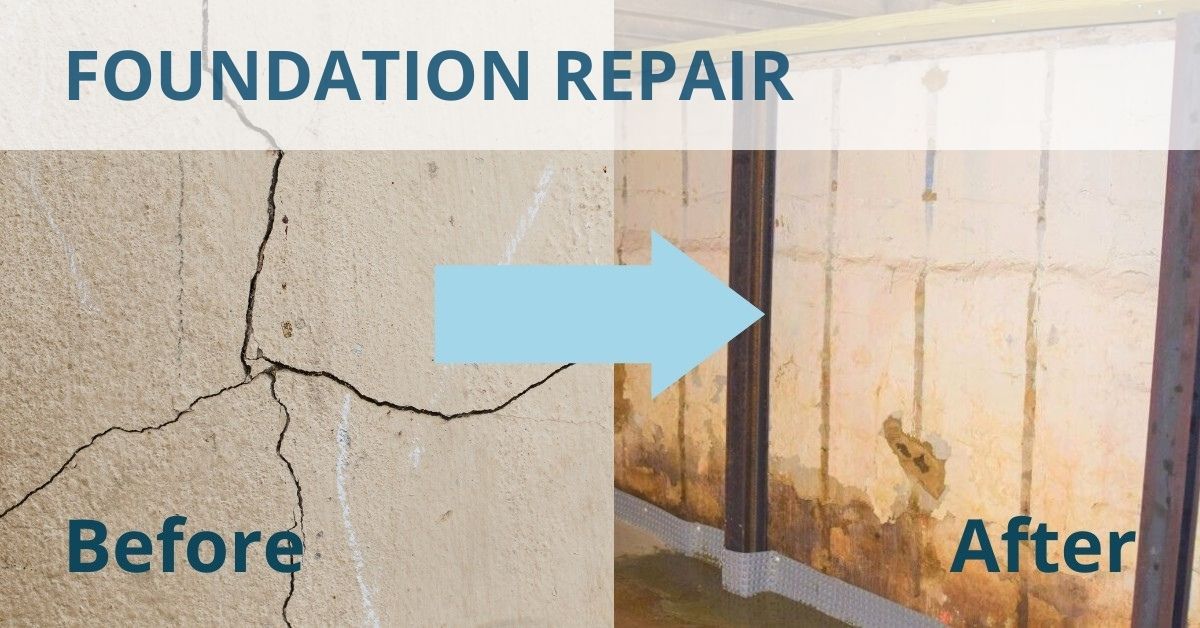 Industry-Leading Foundation Repair for Passaic, NJ
A crack in your foundation is like having an opening in a ship's hull–it's an open invitation for water to leak right in. But while a leaking boat is much more alarming, you shouldn't overlook a crack in your foundation. 
Basement water seepage can lead to health and structural problems in your home, and it only worsens with time. Fortunately, Blue Umbrella offers high-quality solutions to provide long-lasting foundation repair to avoid the sinking feeling of a flooded basement!
These are perfect for basement walls experiencing a deflection of less than 2 inches. Blue Umbrella proudly uses Fortress Stabilization Systems' InvisiBeam ICC-ES-certified carbon fiber straps to support your basement walls. These carbon kevlar straps combine the strength of both carbon fiber AND kevlar, putting it leagues above other carbon fiber products.
An ideal solution for basement walls experiencing a deflection of over 2 inches, steel I-beams offer the strength to put a stop to moving basement walls.
Getting Your Passaic, NJ Home Ready for Projects
Blue Umbrella ensures that the home repair process goes as smoothly as possible. Whether it's foundation repair, crawl space encapsulation, or basement waterproofing that your Passaic property requires, we'll be there every step to provide guidance and support.
Passaic, NJ Coding Enforcement & Zoning
Phone: 973-365-5500
Location: 330 Passaic Street, Passaic, NJ 07055
Open Monday through Friday: 8:30 am to 4 pm

Helpful Passaic, NJ Links
Passaic Coding Enforcement & Zoning Department
List of all Passaic Departments
Suggested Contractors for Other Projects in Passaic, NJ
While we don't endorse these companies, we wanted to give you some ideas of local contractors to get you started for your other home projects.
Plumber
Pruzansky Plumbing
364 Oak St, Passaic, NJ 07055
973-777-7777
Electrician
A&E Electric Inc
278 Oak St, Passaic, NJ 07055
201-704-8817
Driveway Paving Contractor
Accurate Paving Inc.
46 Barkley Ave, Clifton, NJ 07013
973-777-5885
Masonry Contractor
Capital T Construction
100 Maple St Apt. 78, Garfield, NJ 07026
973-460-8271
Landscaper
GM Landscaping & Construction
850 Paterson Ave, East Rutherford, NJ 07073
551-318-7390
A Happy, Dry Home Starts with Blue Umbrella!
As fellow homeowners, we've all been there: flooded basements, cracked foundations, moldy crawl spaces–it can feel like a nightmare when discovering these.
But Blue Umbrella Waterproofing has the expertise you need to make those problems go away, and with our transferable lifetime warranty and our Umbrella Maintenance Plan, you can feel extra sure that your home will be kept safe and sound from any foundation and water intrusion troubles.
Contact us today for a free inspection and a detailed price quote at zero obligation. Be sure to ask about our transferable lifetime warranty! Stay dry with Blue Umbrella!
Basement, Crawl Space & Foundation Solutions
If you live in Middlesex, give us a call today to get your free home inspection and estimate!
Get My FREE Estimate
Schedule a free inspection today!
Subscribe to our newsletter for the latest tips, tools & news!
Blue Umbrella Waterproofing Proudly Serves These Areas
For more information about basement waterproofing services or to find out if Blue Umbrella serves your area, see our complete service area.