Basement Waterproofing & Foundation Repair in Somerset, NJ
Somerset's Go-To Basement, Crawl Space & Foundation Contractor
Homeowners and businesses in Somerset rely on Blue Umbrella Waterproofing for high-quality waterproofing and foundation repair services. Our team of certified experts specializes in crawl space encapsulation, basement waterproofing, and foundation repair to ensure the safety and protection of your property. Trust us to keep your home dry and secure.
We offer the following benefits to our customers:
Free estimates
Lifetime warranty
Decades of experience
Respect for your home
Quality products and materials
We use premium products and materials to repair your foundation and basement problems with minimal disturbance. Reach out to us now to arrange a free inspection and estimate, and discover why we are the leading company for waterproofing and foundation repair services in Somerset, NJ.
Foundation Repair & Basement Waterproofing Solutions
Let us give you a free inspection and estimate. Give us a call today to schedule one!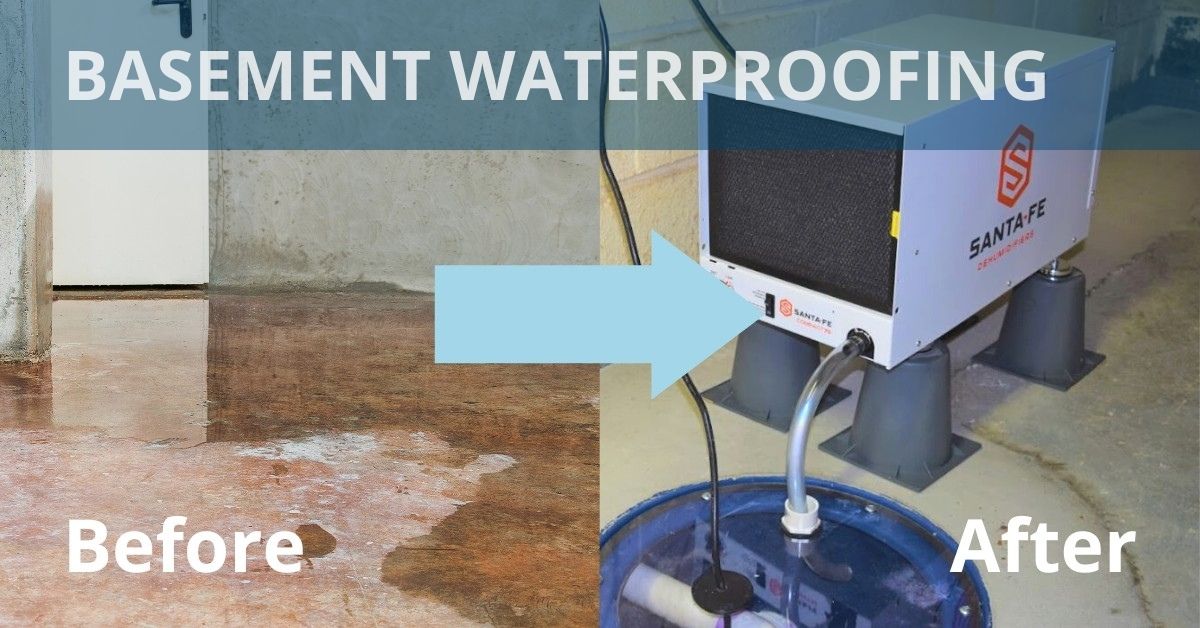 Somerset's Top Basement Waterproofer
At Blue Umbrella, we recognize that each home is unique. That's why we tailor our basement waterproofing systems to fit the particular demands of your Somerset home. So first, we start with a thorough examination and consultation. Then, we present you with your different options to ensure you can make a well-informed decision.
To fully safeguard your Somerset home from water damage, we may employ interior and exterior waterproofing solutions depending on your basement water issues. Our team only uses high-quality materials. With our waterproofing system in place, you know that your basement is permanently shielded from future water damage.
What is the Process of Interior Basement Waterproofing?
Interior basement waterproofing is an effective alternative for Somerset homeowners and business owners who want to avoid exterior foundation excavation. Interior waterproofing involves drilling weep holes to capture any water infiltrating the home and redirecting the water into an interior french drain system surrounding the basement's perimeter. Then, a sump pump expels the collected water from the basement.
We install a battery backup sump pump and a basement dehumidifier to guarantee that your basement is safeguarded even during power outages and that mold growth is prevented. We also offer routine basement inspections and maintenance to ensure that the system is always running perfectly.
What is the Process of Exterior Basement Waterproofing?
Exterior basement waterproofing requires digging up the foundation of a home and applying a sealant and blue skin membrane to the outside walls. A drainage board is added to safeguard the membrane. The system, when complete, prevents water from infiltrating your basement by sealing the exterior walls of your foundation. Next, the excavated soil is used to fill up the excavated area. 
Blue Umbrella Waterproofing offers interior and exterior waterproofing solutions for new and existing homes in Somerset. While exterior waterproofing is well-suited for new construction, interior waterproofing is a more practical solution for existing homes since it is equally effective but doesn't require invasive foundation excavation.
Additional Advantages of Basement Waterproofing
Waterproofing your Somerset basement has various benefits beyond just keeping it dry. A basement that is not waterproofed can be susceptible to mold growth. Mold can cause allergies, asthma, and respiratory problems. Waterproofing your basement helps prevent mold growth, essential for preserving your family's health.
Additionally, waterproofing your basement can guard against costly water damage repairs and increase the value of your home. Also, a waterproof basement can be converted into a functional living area, like a media room, office, extra bedroom, or storage space, adding more usable space for you and your family without the risk of water property damage.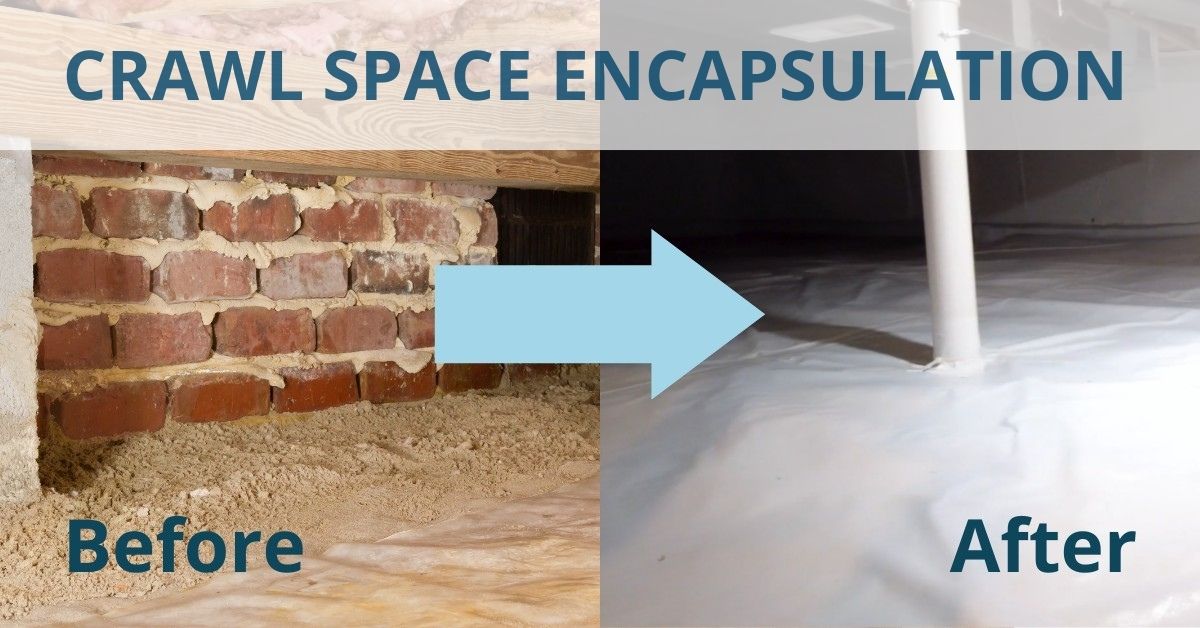 The Leading Crawl Space Encapsulation & Waterproofing Company in Somerset
Somerset, NJ, homes with crawl spaces are even more vulnerable to water damage, mold growth, and infestation by rodents and insects than homes with basements. Blue Umbrella's certified experts provide advanced and effective methods for waterproofing and encapsulating crawl spaces to safeguard them against these hazards. Our techniques are designed to prevent moisture buildup, decrease humidity levels, and reduce the risk of water damage.
Steps to Encapsulate & Waterproof Your Crawl Space
At Blue Umbrella Waterproofing, we follow a thorough process to ensure maximum long-term protection for crawl spaces in Somerset against water, humidity, pests, and other potential issues. Our process includes the following steps:
Removing any standing water from the crawl space.

Installing a French drain and sump pump to collect and remove any water that enters the space. The water is ejected at least 15 feet from the foundation via a discharge line.

Applying a thick, protective vinyl liner on the floors and walls to prevent moisture from entering and sealing off any openings to the crawl space.

Installing a crawl space dehumidifier to control humidity and prevent mold and rot.
Let's Fix Your Crawl Space
Get permanent crawl space waterproofing and encapsulation for your Somerset home!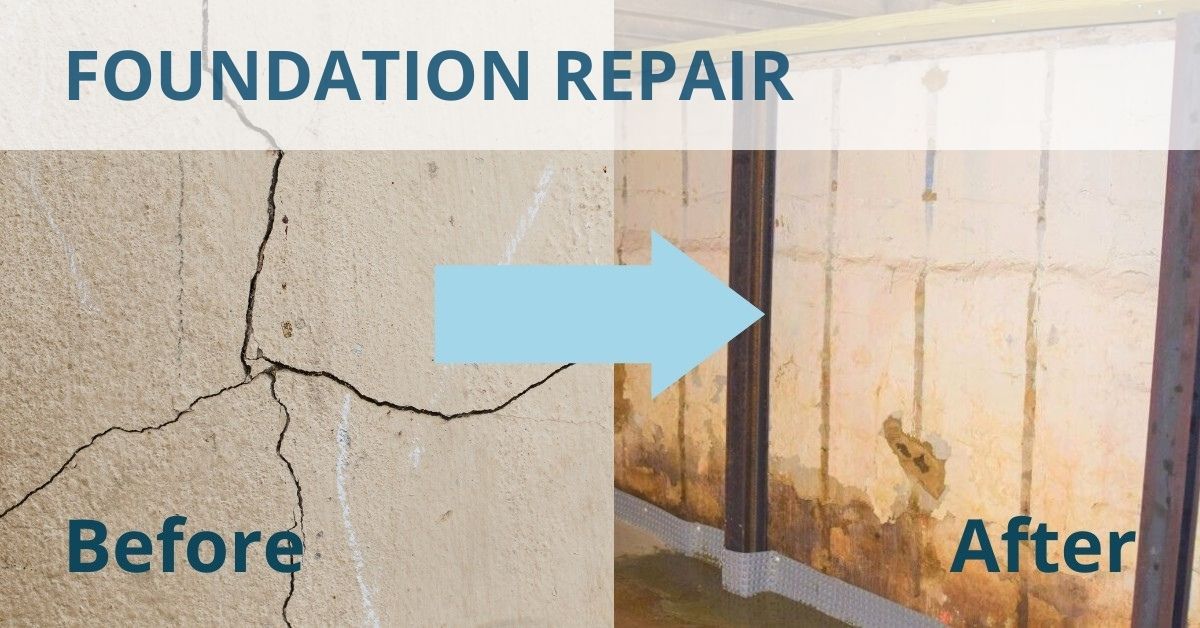 Foundation Repair Services in Somerset
Blue Umbrella is not just your expert for basement waterproofing and crawl space encapsulation; we also provide expert foundation repair in Somerset. Regarding foundation repair, we advise against attempting DIY foundation repairs, as it can be dangerous and even risk further damage. Call Blue Umbrella instead if you see signs of foundation damage. Signs to look out for include vertical, horizontal, and stair-step cracks in the foundation.
Understanding the Different Types of Foundational Cracks
Vertical: Vertical cracks do not present significant foundation problems. However, if left unaddressed, water can seep through these cracks, causing damage to the foundation. Our team can seal these cracks using epoxy and urethane-based resins that form a water-resistant barrier to keep water out of the basement and protect the foundation.
Horizontal: When it comes to foundation walls, horizontal cracks are a red flag for potential foundation issues. These cracks can appear when the soil surrounding the home exerts pressure on the walls, causing them to bow inward. It's crucial to act quickly if you notice horizontal cracks on your basement walls and seek the assistance of a foundation repair specialist. Ignoring these cracks could lead to the walls bowing or the foundation walls leaning and eventually collapsing.
Stair-step: If you notice stair-step cracks in your Somerset home, it could indicate more severe foundation issues. Uneven settling of the soil beneath your floor can cause the foundation to shift, resulting in stress on the basement walls and cracks in a stair-step pattern. It's crucial to address this cracking promptly to prevent further damage. Blue Umbrella's foundation experts in Somerset can provide the necessary repair to ensure your home's foundation is fixed correctly and stable.
Minimally Invasive Solutions for Foundation Damage
Blue Umbrella is Somerset's top foundation repair contractor, with a knowledgeable team and long-lasting foundation repair solutions. With our cutting-edge techniques and premium materials, we offer minimally-invasive methods that deliver permanent results to your foundation damage problems.
Carbon Fiber Straps (Strips):Blue Umbrella offers a low-impact and effective solution for minor basement wall bowing (less than 2 inches) through our carbon fiber strap reinforcement system. We use top-quality Fortress Invisibeam ICC-ES-certified carbon fiber straps that are applied flush against the wall every four feet using epoxy. The straps are mounted to the top of the wall and the basement floor, keeping them secure. Our installation process is minimally disruptive and ensures long-lasting protection for your basement walls. In addition, carbon fiber straps can be covered up or even painted over.
Steel I-Beam Installation: We may install steel I-Beams for basement walls that have bowed more than two inches inward. Like carbon fiber straps, steel I-Beams are placed every four feet along your basement wall to provide the maximum strength and protection required. The I-beams are mounted on the basement floor and ceiling. The I-beams offer increased support to your walls, keeping them in place and preventing further bowing, leaning, heaving, or tipping.
How to Prepare for Your Somerset Project
Blue Umbrella is your trusted partner in any foundation repair or basement waterproofing project in Somerset, NJ. We understand that such projects can seem daunting, but our expertise and dedication ensure the job is done right without stress. From the beginning to the end, our team provides the necessary support and guidance to make the process as smooth and stress-free as possible. Somerset is a community in the Franklin township and reports to their building department. 
Somerset, NJ Department of Community Development
Location:
1571 Delsea Drive
Franklinville, NJ 08322
Phone:
Phone: : 856-694-1234, ext. 4
Email:
[email protected]
Hours:
Monday - Friday
8 a.m. - 4 p.m.
Helpful Somerset, NJ Links
Franklin Township Construction
Department of Community Affairs
Franklin Township Directory
Local Somerset Contractors to Aid in Other Repairs
Are you looking for additional services beyond basement waterproofing, foundation repair, or crawl space encapsulation in Somerset, NJ? Check out these local companies that can assist you. Blue Umbrella does not endorse these companies, but this list provides a useful starting point.
Plumber
Roto-Rooter Plumbing & Water Cleanup
www.rotorooter.com/greensboro
80 Veronica Ave #100, Somerset, NJ 08873
(732) 448-0160
Electrician
Frank Mineo Electrical Contractor, Inc.
www.mineoelectric.com
120 E Union Ave, Bound Brook, NJ 08805
(833) 832-0051
Driveway Paving Contractor
Everest Driveways & Patios
www.everestdriveways.com
153 Joyce Kilmer Ave, New Brunswick, NJ 08901
(732) 784-2976
Landscaper
Promise Tree & Landscape Service
www.promisetreeservice.com
11 Wycombe Pl, Somerset, NJ 08873
(732) 777-1392
Don't Wait. Schedule Your Free Inspection & Estimate
Blue Umbrella Waterproofing is the preferred choice for residential and commercial customers in Somerset, NJ, looking for lasting foundation repair, crawl space encapsulation, and basement waterproofing.
With extensive expertise in interior and exterior waterproofing and foundation and crawl space repairs, we are committed to delivering exceptional service and excellent outcomes. We utilize top-of-the-line materials and exceed industry standards to ensure you receive the best solutions. Schedule an inspection by calling us today at 908-432-8858.
Let Us Fix Your Foundation, Basement or, Crawl Space
We have helped your neighbors in Somerset and hundreds of homeowners throughout New Jersey. 
Get My FREE Estimate
Schedule a free inspection today!
Subscribe to our newsletter for the latest tips, tools & news!
Blue Umbrella Waterproofing Proudly Serves These Areas
For more information about basement waterproofing services or to find out if Blue Umbrella serves your area, see our complete service area.