Bernardsville, NJ Basement Waterproofing & Foundation Repair
Bernardsville's Trusted, Local Basement & Crawl Space Waterproofing, and Foundation Repair Company
Blue Umbrella Waterproofing has established itself as the trusted name for waterproofing and foundation repair services for Bernardsville, NJ, residents, and businesses. We specialize in repairing and waterproofing crawl spaces, basement foundations, and basements to ensure they remain dry and secure. Our team of certified professionals is committed to providing you with a safe and dry home.
Free estimates
Lifetime warranty
Decades of experience
Respect for your home
Quality products and materials
We offer free estimates, lifetime warranties, a maintenance plan, and our staff has decades of experience in the industry. We take great care to respect your home and use only quality products and materials in our work. Contact us today to schedule a free inspection and estimate and discover why we're the go-to choice for waterproofing and foundation repair in Bernardsville.
Need to fix your wet basement or damaged foundation?
We provide free inspections and estimates so call us today.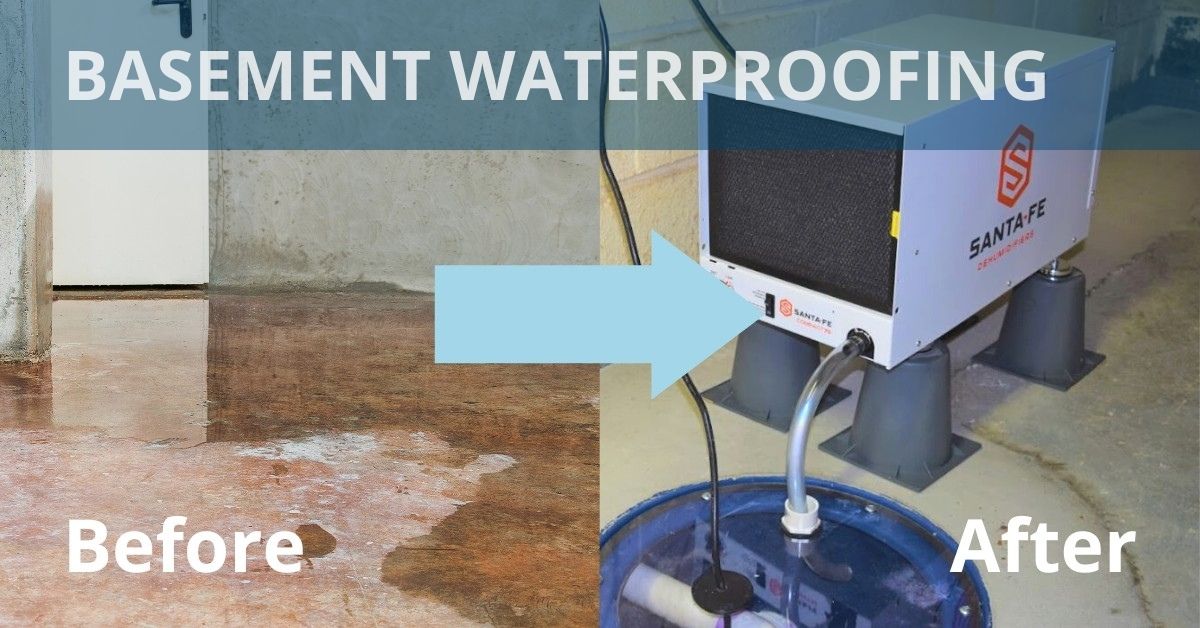 Basement Waterproofing Company Serving Bernardsville
At Blue Umbrella, we understand that every home is unique, and so are their waterproofing needs. That's why we tailor our basement waterproofing systems to fit the specific requirements of your Bernardsville residence.
Our process begins with a thorough inspection conducted by our team of experts, followed by an in-depth consultation where we present all available options to you, so you can make an informed decision.
We employ a combination of interior waterproofing and exterior waterproofing solutions to provide comprehensive protection against water damage. Our team uses only high-quality, long-lasting materials to ensure your basement stays protected long-term. With our waterproofing system in place, you can have peace of mind knowing that your basement is safeguarded against future water damage.
How Do We Waterproof the Inside of Your Home?
Interior basement waterproofing is an ideal option for Bernardsville homeowners and businesses owners who want to avoid exterior foundation excavation. The process involves drilling weep holes that collect any entering water into an installed french drain system around the perimeter of your basement that redirects water to a sump pump, which then pumps it out of your basement.
We also recommend incorporating a battery backup sump pump and a dehumidifier to keep humidity levels low, preventing mold growth. Blue Umbrella offers regular inspections and maintenance to keep the system functioning effectively.
Exterior Basement Waterproofing
Exterior basement waterproofing takes a different approach. After excavating the exterior of your Bernardsville home's foundation, a sealant and blue skin membrane are applied to the exterior foundation walls, followed by a protective layer of drainage board. The barrier keeps water from penetrating your foundation. After installation, we backfill the excavated soil onto the foundation. The exterior waterproofing ensures that your home stays dry and safe for years to come.
At Blue Umbrella Waterproofing, we are experts in both interior and exterior basement waterproofing solutions for new and existing homes in Bernardsville. Exterior waterproofing is ideal for new construction; however, interior waterproofing is a more suitable option for existing homes as it is equally effective but does not require exterior foundation excavation.
Other Benefits of Basement Waterproofing
Waterproofing your Bernardsville basement is a smart investment for many reasons beyond just keeping it dry. Basements that are not properly waterproofed can grow mold, which can negatively affect your health, irritating and causing allergies, asthma, and respiratory issues. Basement waterproofing prevents mold growth, ensuring the health of your family.
Basement waterproofing also protects against costly water damage and repairs and increases the value of your home. A waterproofed basement can also be transformed into a functional space, such as a media room, office, extra bedroom, or storage area, providing additional space for you and your family to enjoy.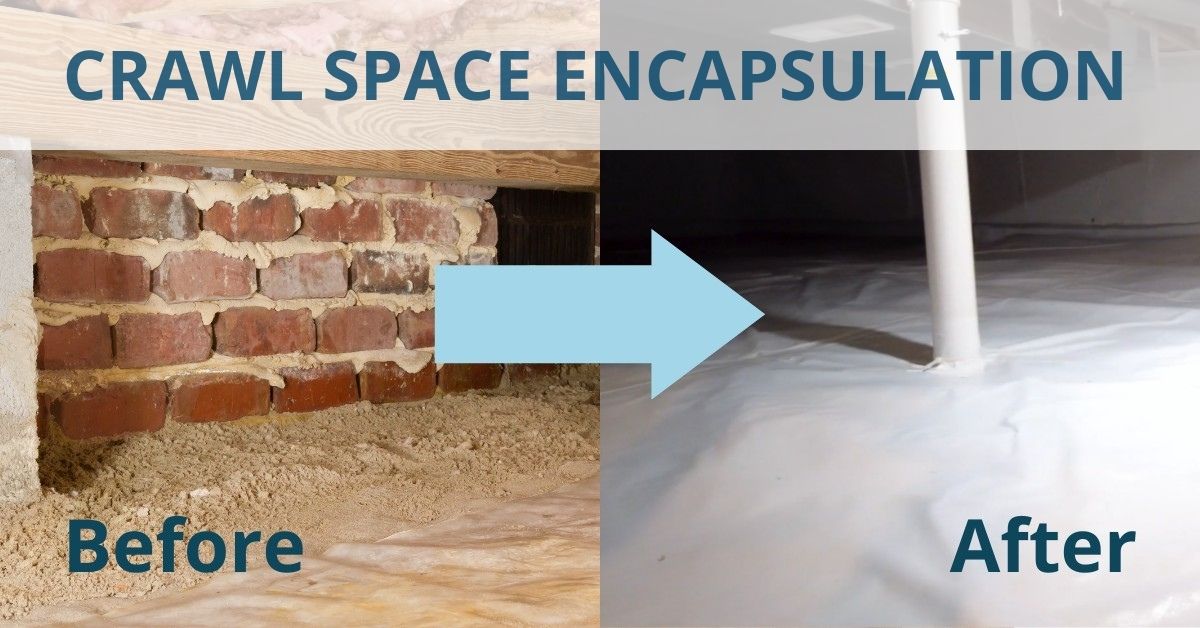 Bernardsville Crawl Space Encapsulation & Waterproofing
Crawl spaces in Bernardsville, NJ, are at high risk of water damage, mold growth, rodent and insect infestation, and problems. Our team of certified crawl space waterproofing and encapsulation experts can help you keep your crawl space safe from these dangers. We use advanced and proven crawl space sealing and waterproofing methods to prevent crawl space moisture, lower humidity levels, and eliminate the risk of water damage.
How We Encapsulate & Waterproof Your Crawl Space
At Blue Umbrella Waterproofing, our Bernardsville crawl space waterproofing and encapsulation process includes several steps to ensure optimal protection from water, humidity, pests, and other issues:
We remove any pooled water from the crawl space.

A french drain is installed, along with a sump pump, to collect any remaining water and pump it out of the space.
A protective liner is placed on the floors and walls to prevent moisture from entering, and we seal off any windows or doors leading to the crawl space.
We install a dehumidifier to control the humidity in the space, preventing mold and rot.
By implementing these measures, your crawl space will remain dry and protected.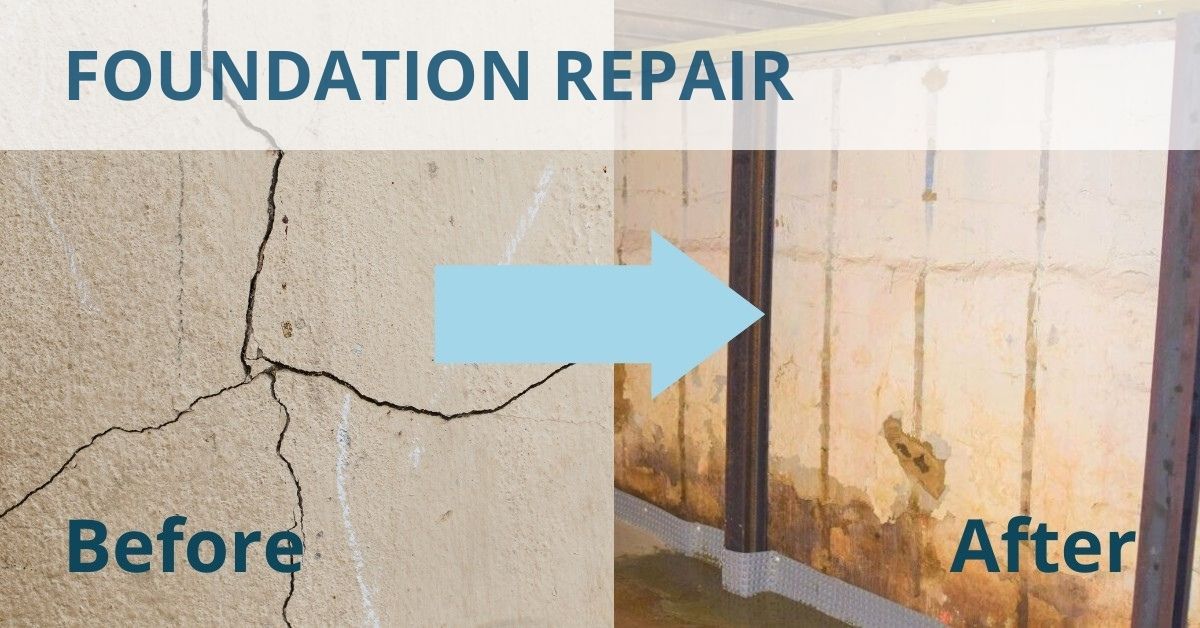 Bernardsville, NJ
Foundation Repair Company
At Blue Umbrella, we are committed to fixing permanently any foundation issues you are dealing with in your Bernardsville home. It is important not to attempt a DIY foundation repair project as it can be unsafe and result in further damage. However, there are signs that can help identify foundation problems, including vertical, horizontal, and stair-step foundation cracks. 
The Different Types of Foundation Cracks
Vertical: Vertical cracks in basement walls are generally not a significant foundation concern; however, if water seeps into the cracks, it can cause issues. We can seal these cracks with epoxy and urethane-based resins, which create a water-resistant barrier to keep water out of the basement.
Horizontal: Horizontal cracks in basement walls can signify serious foundation problems. These cracks typically occur when the soil around the home starts to press against the walls, causing them to bend inward. If you notice horizontal cracks on your basement walls, it's essential to seek the help of a foundation repair expert immediately. If left untreated, bowing walls or leaning foundation walls can eventually collapse.
Stair-step: Stair-step cracks can indicate more severe foundation issues. When the soil beneath your floor settles unevenly, the foundation does as well, causing strain on the basement walls and cracking in a stair-step pattern. If you notice this cracking in your Bernardsville home, it's essential to address it promptly to prevent further damage. Blue Umbrella's Bernardsville foundation experts are the best way to ensure your home's foundation is repaired correctly and remains stable.
Minimally Invasive Solutions for your Damaged Foundation

Blue Umbrella is the premier foundation repair contractor serving Bernardsville, known for our experienced professionals and expertise in providing permanent foundation repair solutions. We use high-quality materials and advanced yet minimally-invasive methods to ensure lasting results.
Carbon Fiber Straps (Strips): Our carbon fiber strap reinforcement system is an efficient, low-impact solution for minor basement wall bowing (less than 2 inches). We use Fortress Invisibeam ICC-ES-certified carbon fiber straps. Installation is minimally disruptive, and the carbon fiber straps are applied flush against the wall every four feet using epoxy. Carbon fiber offers excellent long-term protection for your basement walls.
Steel I-Beam Installation: Our steel I-Beam installation is a reliable repair solution for basement walls that have bowed more than two inches inward. Steel I-Beams permanently fix foundation issues when installed correctly. Our professionals will install the steel I-Beams every four feet along your basement wall to provide maximum strength and protection. The I-beams strengthen the walls, keeping them in place, and preventing any more bowing, leaning, heaving or tipping.
Prepare for Your Bernardsville Project
A foundation repair or basement waterproofing project in Bernardsville, NJ is no small undertaking, and Blue Umbrella is here to make sure you get the job done right. We are with you every step of the way.
Bernardsville, NJ Building Department
Location:
1 Anderson Hill Rd., Suite 103, 
Bernardsville, NJ 07924
Phone:
908-766-3850,
Fax:
908-766-1315
Hours:
Monday-Friday: 8:30am - 4:30pm
PERMIT PICKUP: Mondays, Tuesdays, Thursdays, and, Fridays 8:30-4:30 PM
Construction Official
Len Perre
908-766-3850, Ext.143
Helpful Bernardsville, NJ Links
NJ Construction Code Standards
Bernardsville, NJ Construction Department
Construction Documents
Construction Forms
Permit Search
Get a Free Inspection & Estimate
Blue Umbrella Waterproofing is the preferred provider of basement waterproofing, crawl space encapsulation, and foundation repair services for Bernardsville residents and businesses looking for permanent solutions.
We have expertise in both interior and exterior waterproofing, foundation and crawl space repairs. Our experienced team is committed to delivering the highest quality service and results, using only top-grade materials and supplies and adhering to or exceeding industry standards. Don't hesitate to contact us at 908-432-8858 to schedule an inspection today.
Let Us Fix Your Basement, Crawl Space or Foundation Issues Today
Don't wait to get started. The longer you wait, the larger the problem can grow. Let's take care of it today.
Get My FREE Estimate
Schedule a free inspection today!
Subscribe to our newsletter for the latest tips, tools & news!
Blue Umbrella Waterproofing Proudly Serves These Areas
For more information about basement waterproofing services or to find out if Blue Umbrella serves your area, see our complete service area.