Somerville, NJ Basement Waterproofing & Foundation Repair
Somerville's Go-To Basement & Crawl Space Waterproofing, and Foundation Repair Contractor
Blue Umbrella Waterproofing is Somerville's reputable waterproofing and foundation repair service provider for residents and businesses. Our services include encapsulating crawl spaces, waterproofing basements, and repairing foundations. Our certified experts are dedicated to keeping your home safe and dry.
Free estimates
Lifetime warranty
Decades of experience
Respect for your home
Quality products and materials
Using only high-quality products and materials, we fix your basement and foundation problems while ensuring minimal disruption. Contact us today to schedule a free inspection and estimate and find out why we are the top choice for waterproofing and foundation repair in Somerville.
Need Foundation Repair and Basement Waterproofing?
Get your own free inspection and estimate today. Give us a call.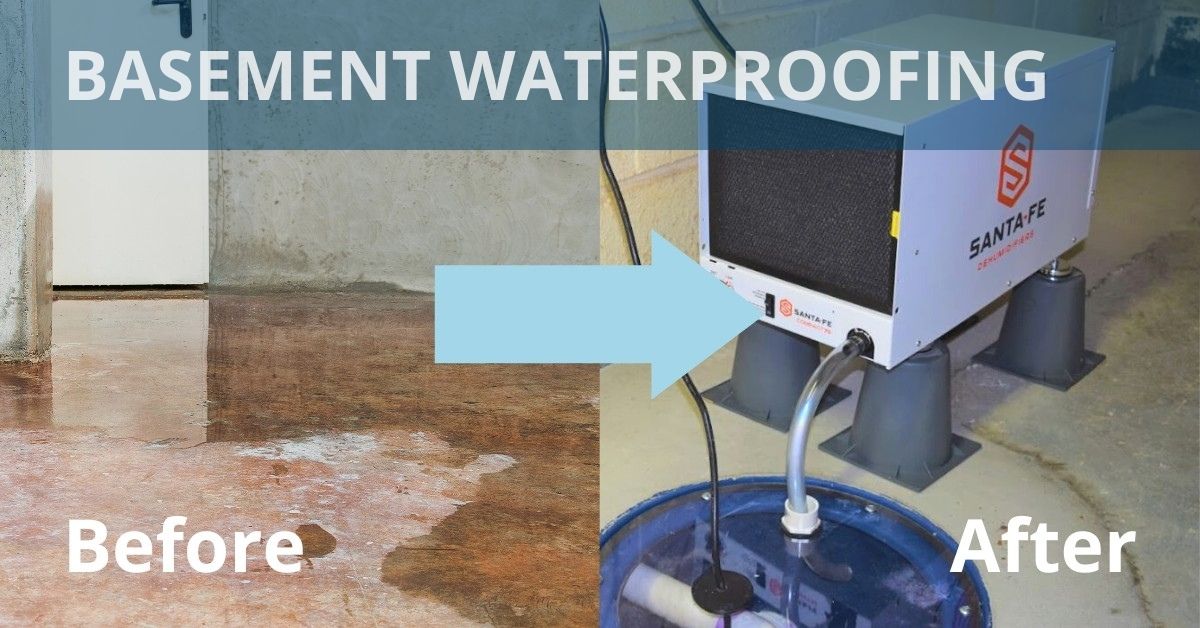 Somerville's Top Basement Waterproofing Company
At Blue Umbrella, we understand that every home has unique waterproofing needs. That's why we custom-design our basement waterproofing systems to suit the specific requirements of your Somerville residence.
Our process starts with a comprehensive inspection by our team of experts, followed by an in-depth consultation, where we present all the options available to you so you can make an informed decision.
We use interior waterproofing and exterior waterproofing solutions to protect your Somerville home completely against water damage. Our team only uses high-quality, durable materials. With our waterproofing system in place, you can have peace of mind knowing that your basement is permanently safeguarded against future water damage.
How Does Interior Basement Waterproofing Work?
Interior basement waterproofing is an excellent choice for Somerville homeowners and business owners who wish to avoid exterior foundation excavation. The technique involves creating weep holes that collect any water that enters the home and directs it into a French drain system around the perimeter of the basement. The water is then pumped out of the basement using a sump pump.
We recommend installing a battery backup sump pump and a dehumidifier to ensure that humidity levels are low enough to prevent mold growth and that your basement is protected even during a power outage. In addition, blue Umbrella offers regular inspections and maintenance to keep the system functioning efficiently.
What About Exterior Basement Waterproofing
Exterior basement waterproofing involves excavating the foundation of a home and applying a sealant and blue skin membrane to the exterior walls. A protective layer of drainage board is added to protect the membrane. The completed system prevents water from penetrating the foundation. The excavated soil is then backfilled onto the foundation. This solution ensures that the home stays dry and protected long-term.
Blue Umbrella Waterproofing is a company that specializes in both interior and exterior waterproofing solutions for new and existing homes in Somerville. While exterior waterproofing is ideal for new construction, interior waterproofing is a more practical option for existing homes as it is just as effective but does not require foundation excavation.
Even more Benefits of Basement Waterproofing
Investing in waterproofing for your Somerville basement has many benefits beyond just keeping it dry. A basement without waterproofing can become prone to mold growth, adversely affecting your health and leading to allergies, asthma, and respiratory issues. Waterproofing your basement prevents mold growth, which is crucial for maintaining your family's health.
Moreover, waterproofing your basement can protect against expensive water damage repairs and increase the value of your home. A waterproofed basement can also be transformed into a functional space, such as a media room, office, extra bedroom, or storage area, adding extra space for you and your family to enjoy. There are so many reasons why you should waterproof your basement.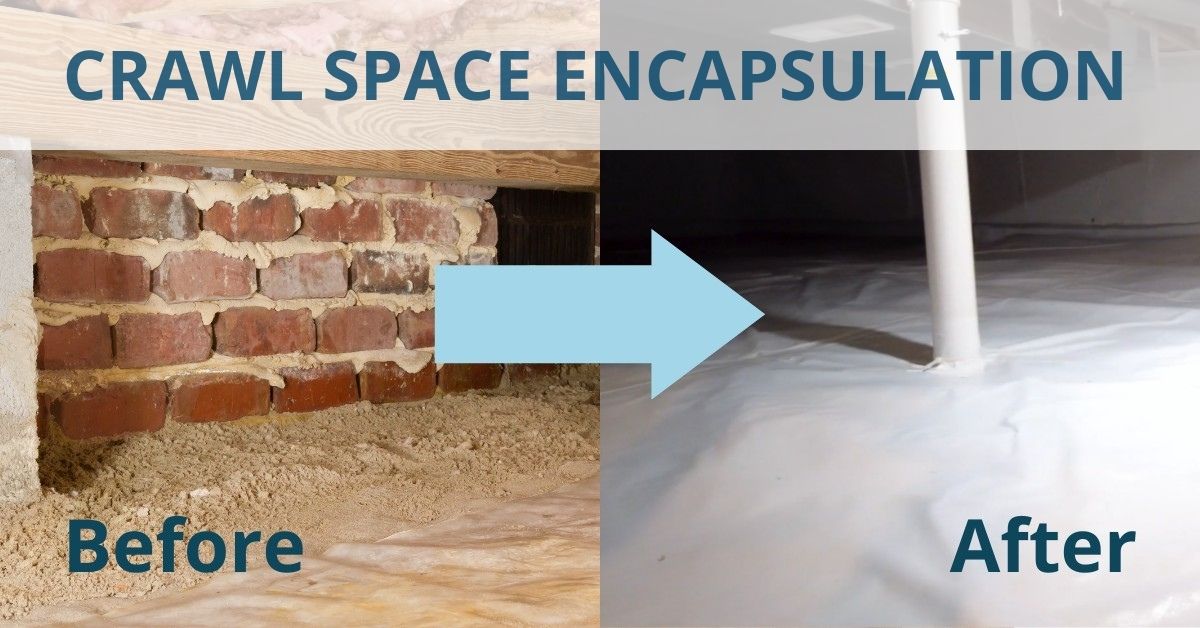 Somerville's Crawl Space Encapsulation & Waterproofing Company
Crawl spaces in Somerville, NJ, can suffer from water damage, mold growth, rodent and insect infestation, and other issues. To help you protect your crawl space from these dangers, our certified waterproofing and encapsulation experts offer advanced and proven methods of crawl space sealing and waterproofing. Our techniques aim to prevent crawl space moisture, lower humidity levels, and minimize the risk of water damage.
How to Encapsulate & Waterproof Your Crawl Space
At Blue Umbrella Waterproofing, we use a comprehensive process to provide optimal protection for Somerville crawl spaces from water, humidity, pests, and other issues. Our process includes:
Removing any pooled water from the crawl space.
Installing a french drain and sump pump to collect and remove any remaining water.
Placing a protective liner on the floors and walls to prevent moisture from entering and sealing off any openings to the crawl space.
Installing a dehumidifier to control humidity and to avoid mold and rot.
By following these steps, we ensure that your crawl space will remain dry and protected for the long term.
Have Water in Your Crawl Space?
We provide permanent crawl space waterproofing & encapsulation services to protect your home.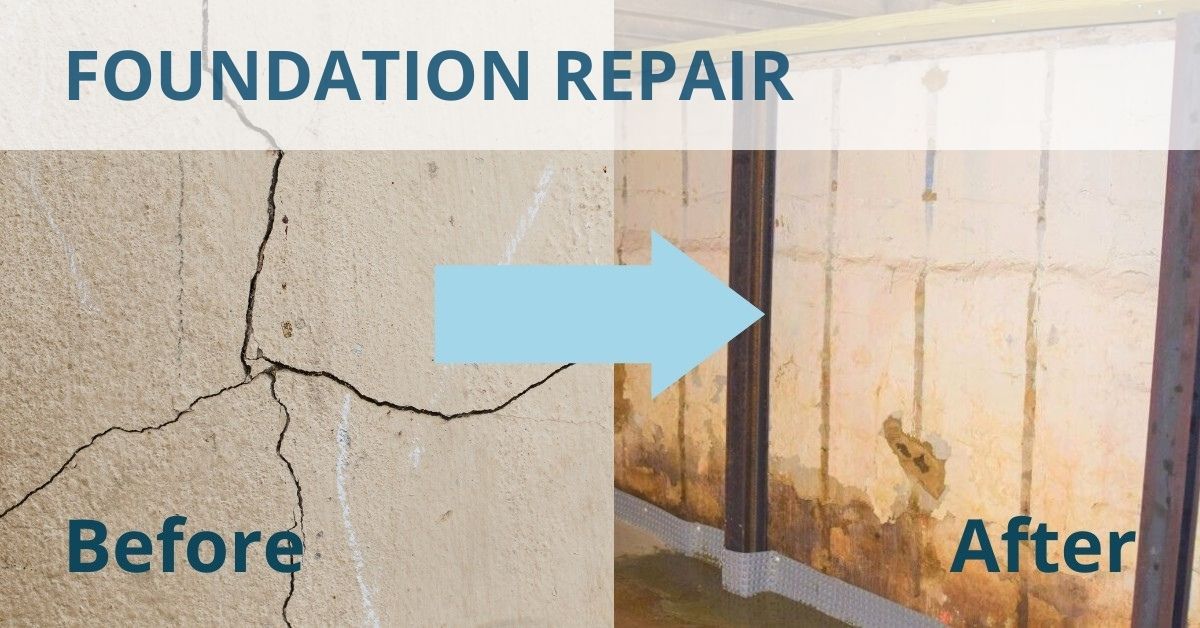 Foundation Repair Company in Somerville New Jersey
At Blue Umbrella, we are dedicated to providing permanent solutions for any foundation issues in your Somerville home. It is essential to avoid attempting DIY foundation repair as it can be dangerous and lead to additional damage. However, indications to watch out for that can help identify foundation problems, such as vertical, horizontal, and stair-step foundation cracks.
The Different Types of Foundation Cracks
Vertical: Vertical cracks in foundation walls are usually not a significant foundation issue, but if water seeps into them, it can cause problems. We can seal these cracks with epoxy and urethane-based resins, which form a water-resistant barrier to keep water out of the basement.
Horizontal: However, horizontal cracks in basement walls can be a sign of serious foundation problems. These cracks often occur when the soil around the home pushes against the walls, causing them to bend inward. If you notice horizontal cracks on your basement walls, it's essential to seek the help of a foundation repair expert right away. If left untreated, bowing walls or leaning foundation walls can eventually collapse.
Stair-step: Stair-step cracks can indicate even more severe foundation issues. When the soil beneath your floor settles unevenly, the foundation does as well, causing strain on the basement walls and cracking in a stair-step pattern. If you notice this type of cracking in your Somerville home, it's essential to address it promptly to prevent further damage. Blue Umbrella's Somerville foundation experts are the best way to ensure your home's foundation is repaired correctly and remains stable.
Minimally Invasive Repairs for Foundation Damage

Blue Umbrella is a top-rated Somerville foundation repair contractor known for our professional team and our expertise in providing long-lasting foundation repair solutions. We use high-quality materials and advanced yet minimally-invasive methods to ensure permanent results.
Carbon Fiber Straps (Strips): Our carbon fiber strap reinforcement system is an effective and low-impact solution for minor basement wall bowing (less than 2 inches). We use Fortress Invisibeam ICC-ES-certified carbon fiber straps. Installation is minimally disruptive, and the carbon fiber straps are applied flush against the wall every four feet using epoxy. As a result, carbon fiber offers excellent long-term protection for your basement walls.
Steel I-Beam Installation: Our steel I-Beam installation is a reliable repair solution for basement walls that have bowed more than two inches inward. Steel I-Beams permanently fix foundation issues when installed correctly. Our professionals place the steel I-Beams every four feet along your basement wall to provide maximum strength and protection. The I-beams strengthen the walls, keeping them in place, and preventing any more bowing, leaning, heaving, or tipping.
Prepare for Your Somerville Project
A foundation repair or basement waterproofing project in Somerville, NJ can be a significant undertaking, but with Blue Umbrella, you can rest assured that the job will be done correctly. We will be with you from start to finish, providing support and guidance throughout the process
Somerville, NJ Department of Community Development
Location:
Borough Hall, 25 West End Ave, Somerville, NJ 08876
Phone:
908-725-2300
Hours:
Monday - Friday
8:30 am - 4:30 pm
John Muselli
Director of Community Development/Zoning Officer
[email protected]
(908) 725-2300 ext. 1962
Helpful Somerville, NJ Links
NJ Construction Code Standards
Somerville Building Division
Somerville Municipal Code
Other Helpful Local Somerville, NJ Contractors
Doing more work than basement waterproofing, foundation repair, or crawl space encapsulation? Here are some companies local to Somerville, NJ, which might be able to help. Blue Umbrella doesn't endorse these companies, but this list can give you a helpful starting point.
Plumber
Copperhead Plumbing & Heating
www.copperheadplumbing.com
681 E Main St, Bridgewater Township, NJ 08807
(732) 560-8055
Electrician
Pezz Electrical Services, LLC
pezzelectric.com
14 Ilene Ct building 11 unit 6, Hillsborough Township, NJ 08844
(908) 281-7399
Driveway Paving Contractor
D&A Sealcoating & Paving
www.dasealcoatingpaving.com
59 Old York Rd, Bridgewater Township, NJ 08807
(908) 240-4169
Landscaper
D&E Landscaping LLC
delandscapellc.com
S Bridge St, Somerville, NJ 08876
(908) 342-1847
Don't Wait. Schedule Your Free Inspection & Estimate
Blue Umbrella Waterproofing is the go-to company for Somerville residents and businesses seeking permanent solutions for basement waterproofing, crawl space encapsulation, and foundation repair services.
We have a wealth of experience in interior and exterior waterproofing and foundation and crawl space repairs. We are dedicated to providing exceptional service and outstanding results, using only the highest quality materials and adhering to or surpassing industry standards. Call us today at 908-432-8858 to schedule an inspection.
Start Fixing Your Foundation, Basement or Crawl Space
We have helped your neighbors in Somerville, so let us help you!
Get My FREE Estimate
Schedule a free inspection today!
Subscribe to our newsletter for the latest tips, tools & news!
Blue Umbrella Waterproofing Proudly Serves These Areas
For more information about basement waterproofing services or to find out if Blue Umbrella serves your area, see our complete service area.